Chemical products
In our assortment, you'll find everything you need for your operation, workshop and yard. From greases and oils for your commercial vehicles to skin cleaning products.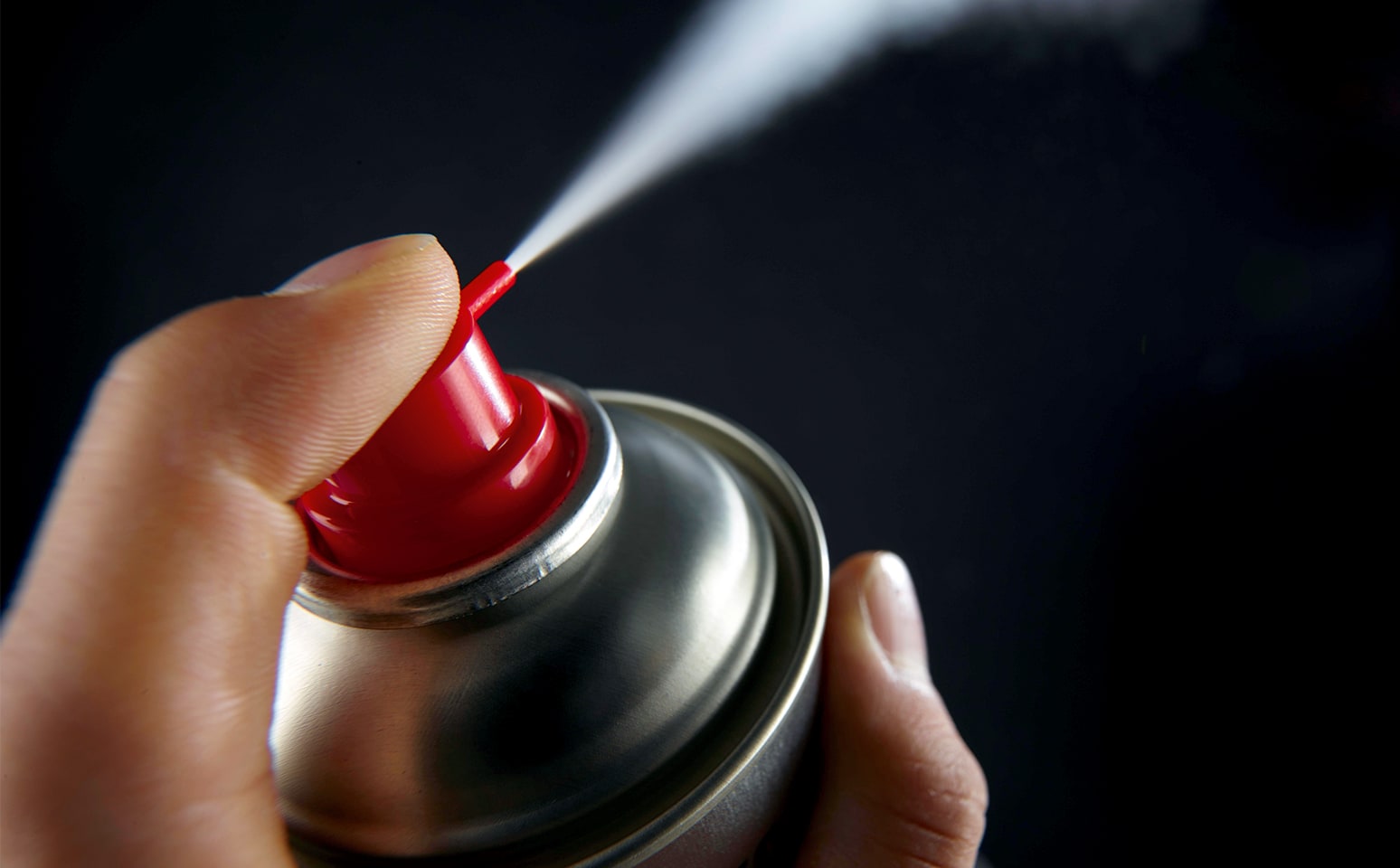 Oils, greases, additives, cleaning and care products, adhesives and sealants, varnish and paint preparation as well as professional skin cleaning and skin care: At our company, you'll find a complete range of chemical products that are essential for day-to-day jobs in the workshop and in your operation.
This includes professional and special products for the maintenance, assembly, cleaning and care of any type of commercial vehicle – no matter if it's a truck, bus, transporter, agricultural machine or trailer. And we naturally also stock all the necessary cleaning products for the work station in your operations, for the yard and for your workshop.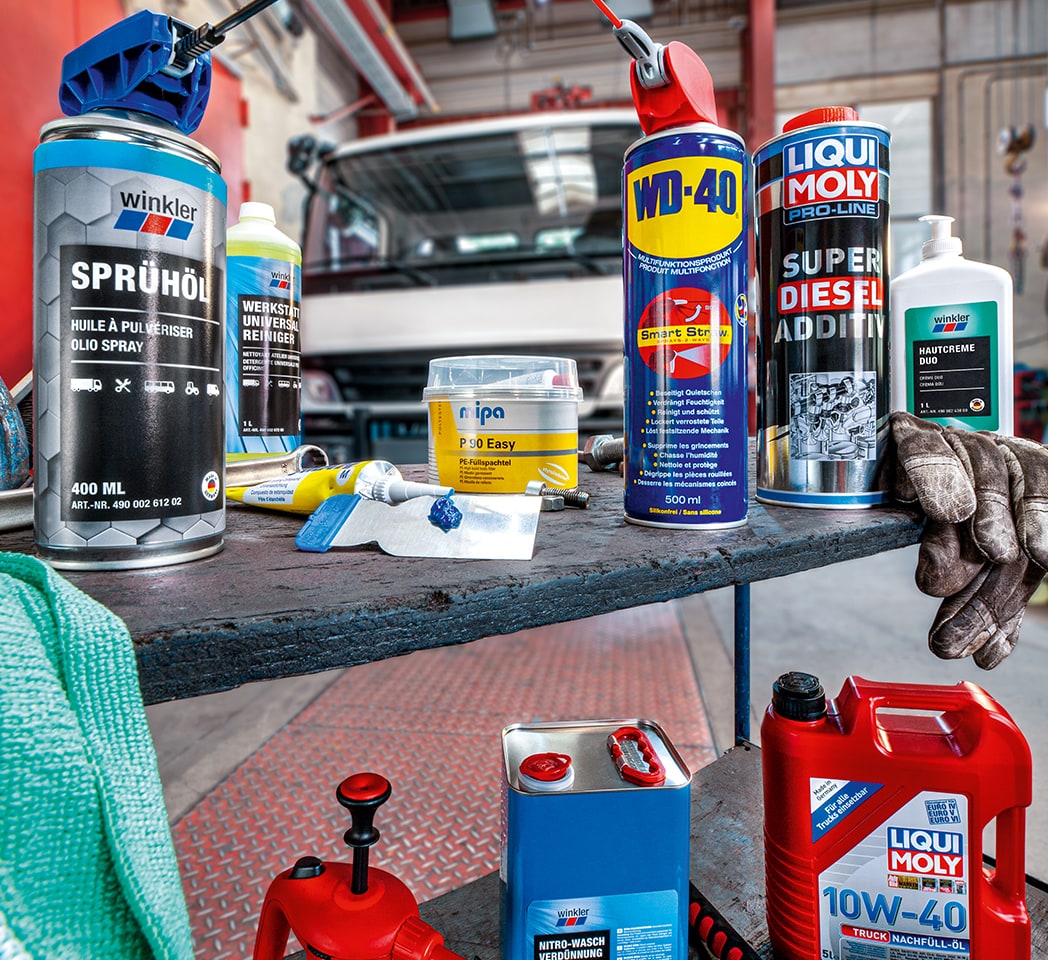 Fully equipped
In our assortment of chemicals, we offer a large number of products from our own brand – extensively tested and checked for environmental compatibility. In addition, you'll naturally find other brands such as Liqui Moly, Sonax, Loctite, Teroson, WD40, Mipa and many more.

Our complete range of products also includes the right accessories in every size: polishing and cleaning cloths and also items such as drain cocks, pressure pump atomizers and washing brushes as well as professional mixing units for manual use and for car washes or car wash systems.
Catalog "Lubricants, Cleaning and Paints"
Brush up your vehicle fleet or your workshop with our range of products for lubricants, cleaning and paints. Whether for thorough cleaning or proper maintenance on vehicles, working equipment or in your workshop: In our catalog "Lubricants, Cleaning and Paints" you will find the right product for your use. (catalog only available in German)