Skin cleaning and skin care
In the workshop and day-to-day operations, your skin, and especially your hands, are under a lot of stress. With customized products for skin care and cleaning, you make sure your skin is clean and protect it, too.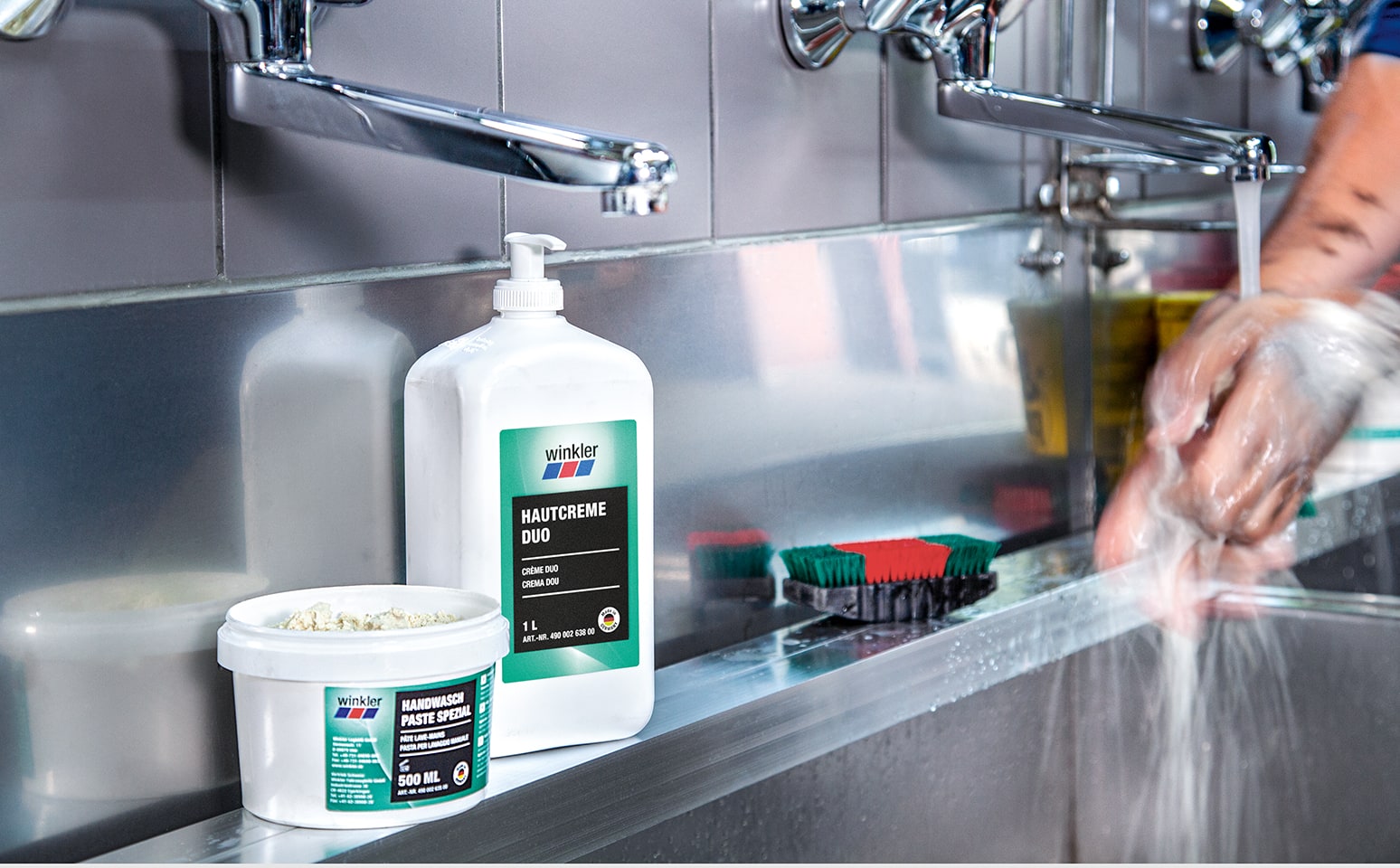 Whether in agriculture or in the vehicle workshop: After work or between individual work steps, it's important to clean or even disinfect your skin, especially the hands, and to take preventive measures to care for your skin. That's why our extensive assortment includes cleaning products such as liquid soaps, hand washing pastes and hand cleaning wipes for any kind of mess you can think of.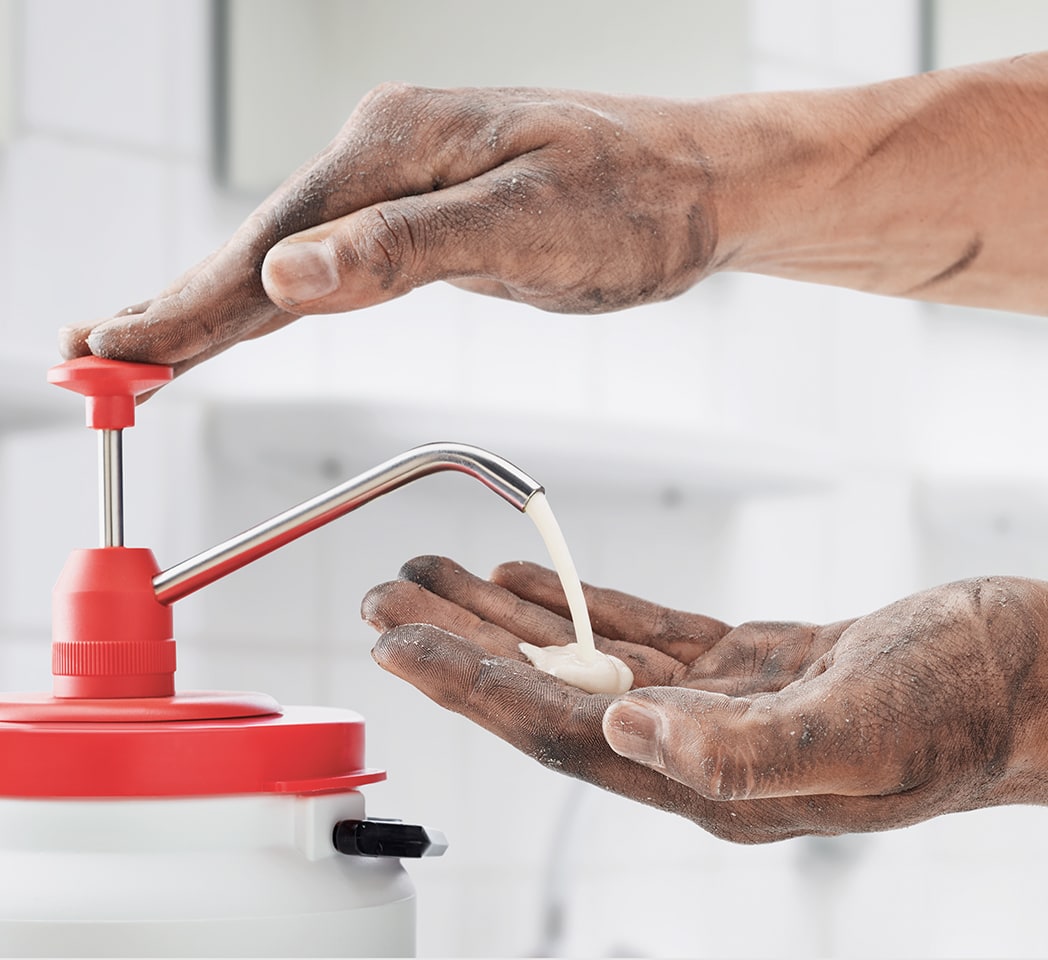 All around clean
Do you handle oils, greases, tar, bitumen-cement, paints, resins, adhesives, printing inks, alkalis or acids? We'll get that under control.

Preventive skin care is just as important to us, though. This is why a good selection of skin protection creams and regenerating skin care products is so important to us, as well as disinfectants that the skin can tolerate extremely well. In our assortment, you'll especially find tested, environmentally friendly products (free of microplastics).

Of course we also offer the matching accessories for skin cleaning, such as hand washing brushes, soap dispensers, wall brackets and dispensers for folded towels.