Painting and paint preparation
From highly specialized paint to accessories: By us you'll find not only everything you need to paint your commercial vehicles and machines, but also professional advice.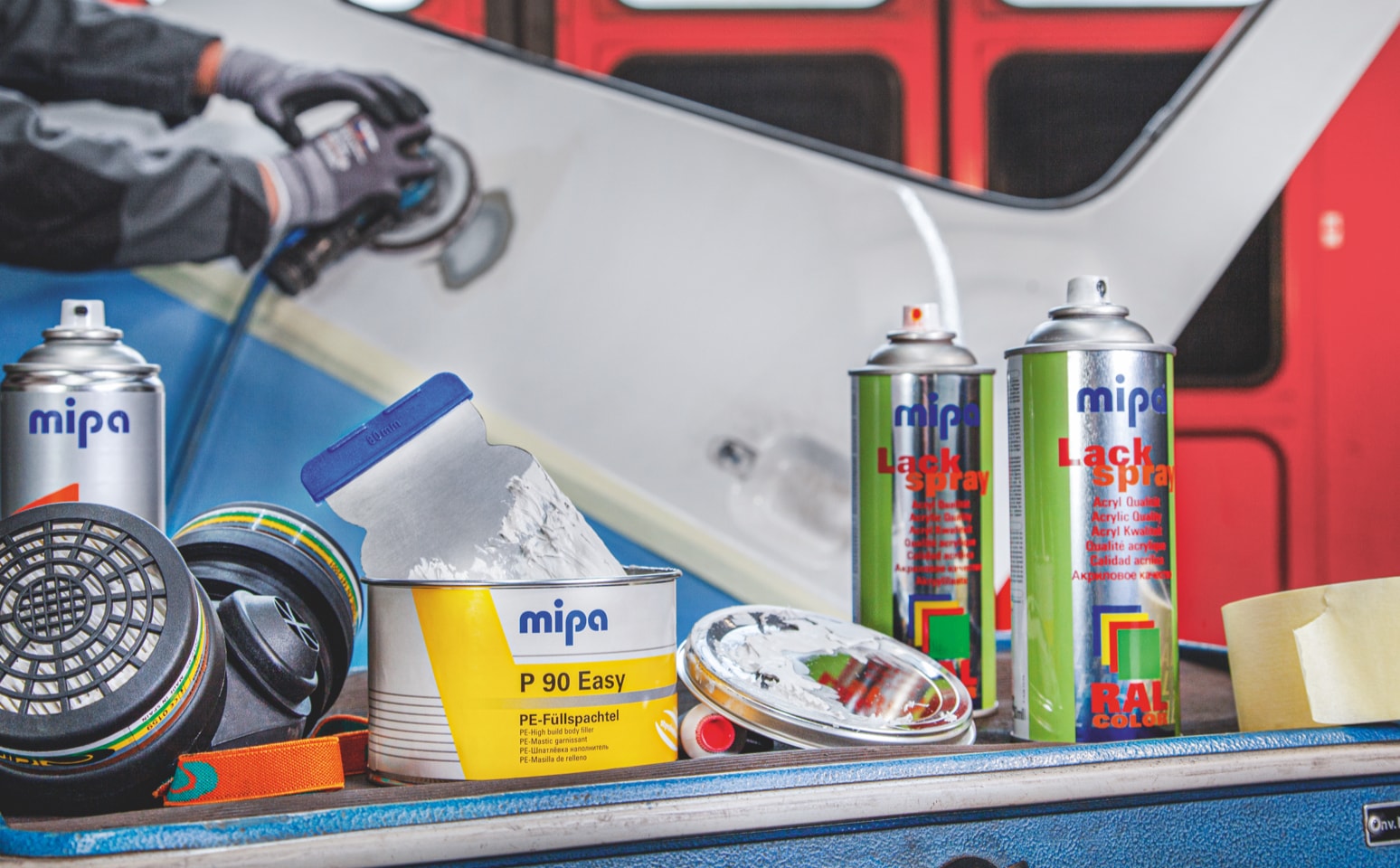 A decent paint job not only looks good, but above all protects vehicles and machinery from rust and other damage caused by environmental factors. In our assortment, you'll find paints that have been developed specifically in line with the requirements of commercial vehicles and therefore ensure premium quality. Thanks to the state-of-the-art paint mixing system from Mipa, we can mix almost any color shade for you, starting at a quantity of just one liter.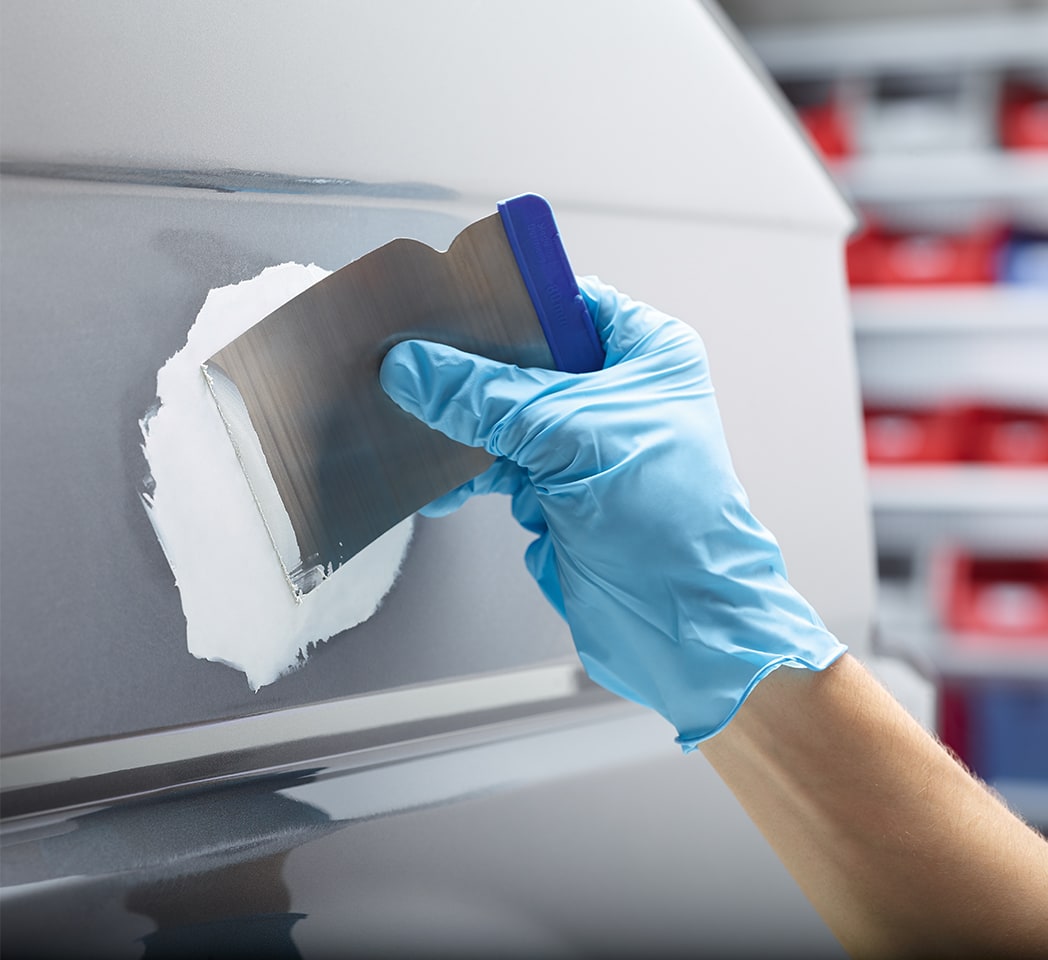 Everything about professional painting
In addition to paints and colors, you'll find all the accessories you need for professional painting: brushes, rollers, sandpaper, cover sheeting or even paint guns. Likewise, our selection also includes helpful aids for each layer of painting, such as filling material, fiberglass mesh, laminating resins, rapid filler, primer, hardening agents, rust protection, rust converter as well as synthetic resin paints in various RAL, DB and LM shades of color. For paint preparation, we use Polytop brand products.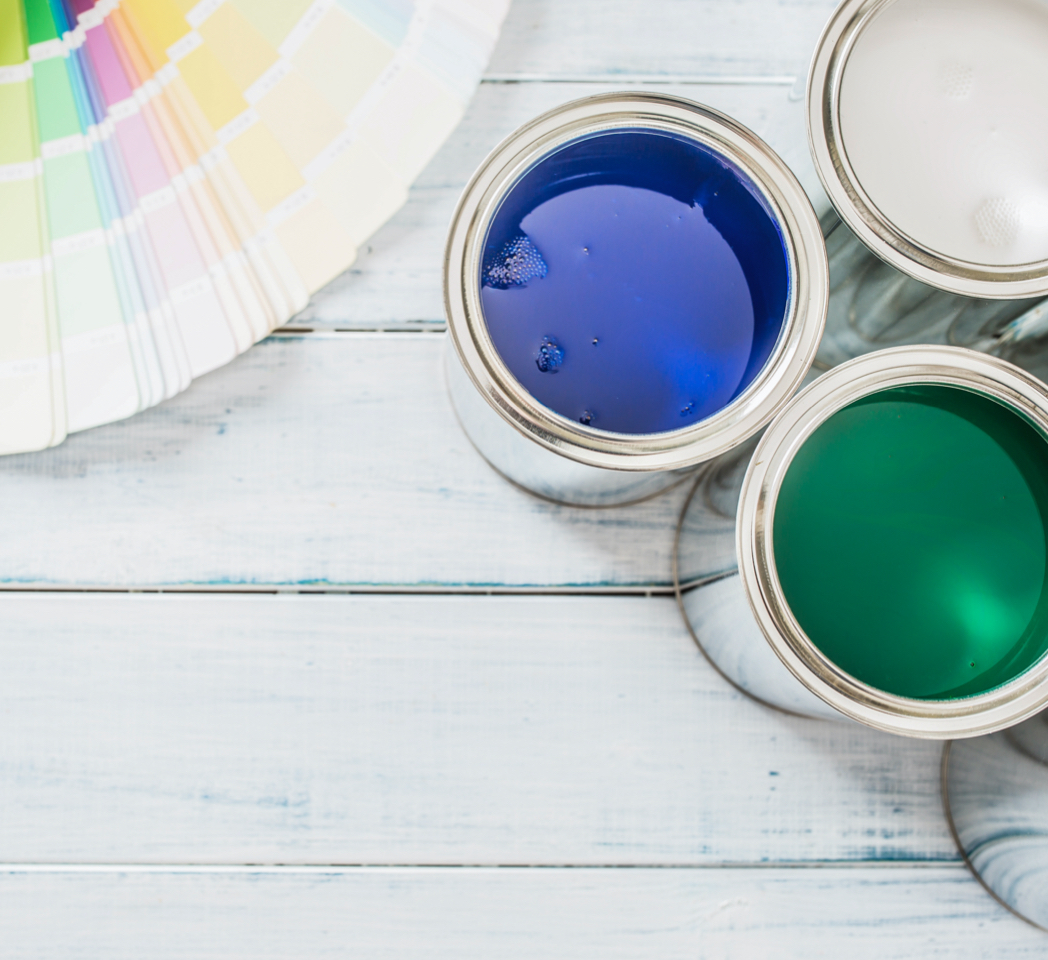 Customized color mixes at winkler
winkler offers you a comprehensive, compact and environmentally friendly paint program for painting
your vehicles and machines. Our paints have been developed in line with the requirements of commercial vehicles
and ensure premium quality. Your winkler technical specialist will be happy to provide further assistance.
For commercial vehicles especially, not just any paint should and can be used for the finish. The surfaces of the vehicles are by no means made of uniform materials. There's steel and various metals such as aluminum, areas made of polyester, etc., which are not always as easy to coat and cover as uniform metal bodies. This must be considered at every step of the procedure, with every coat that is applied, and this involves requirements for the vehicle paint that is used.
However, durability and protection against environmental influences are not everything in vehicle painting either. Particularly for commercial vehicles that also serve as advertising space – as is the case with many trucks and buses, for example – the paint should not only look really good, but must also be available in the right shades of color. Here it's important to be able to produce a customized blend without sacrificing quality.
The painting process will always be done in several steps. The base surface needs to be prepared, primer and other appropriate substances are applied in several layers. For each layer, it's necessary to pay attention to special features before finally applying the last layer and before the paint can really make a shiny impression.
For more information on primers and fillers, download our guide, available as a PDF file.
Luckily, you don't have to repaint the entire vehicle for every surface scratch. This is another reason why we also offer precisely mixed color shades in smaller quantities and as spray cans, so that you can make even the smallest repairs without much effort. Here, though, it's important to achieve a result with a smooth appearance – this takes a bit of practice. If any rust has already set in, closer treatment is needed, of course. In this case, all paint layers are obviously damaged as well, and a more thorough repair will be necessary, at least on a local area.
From preparation to sanding and polishing up to sealing, there are various products for the right paint care. Our downloadable paint care matrix shows you which products you need for which purpose.