Test and maintenance equipment
We offer all the equipment you need to work in your vehicle workshop, including devices for diagnostics, battery service, wheel alignment, air conditioning service and also brake maintenance.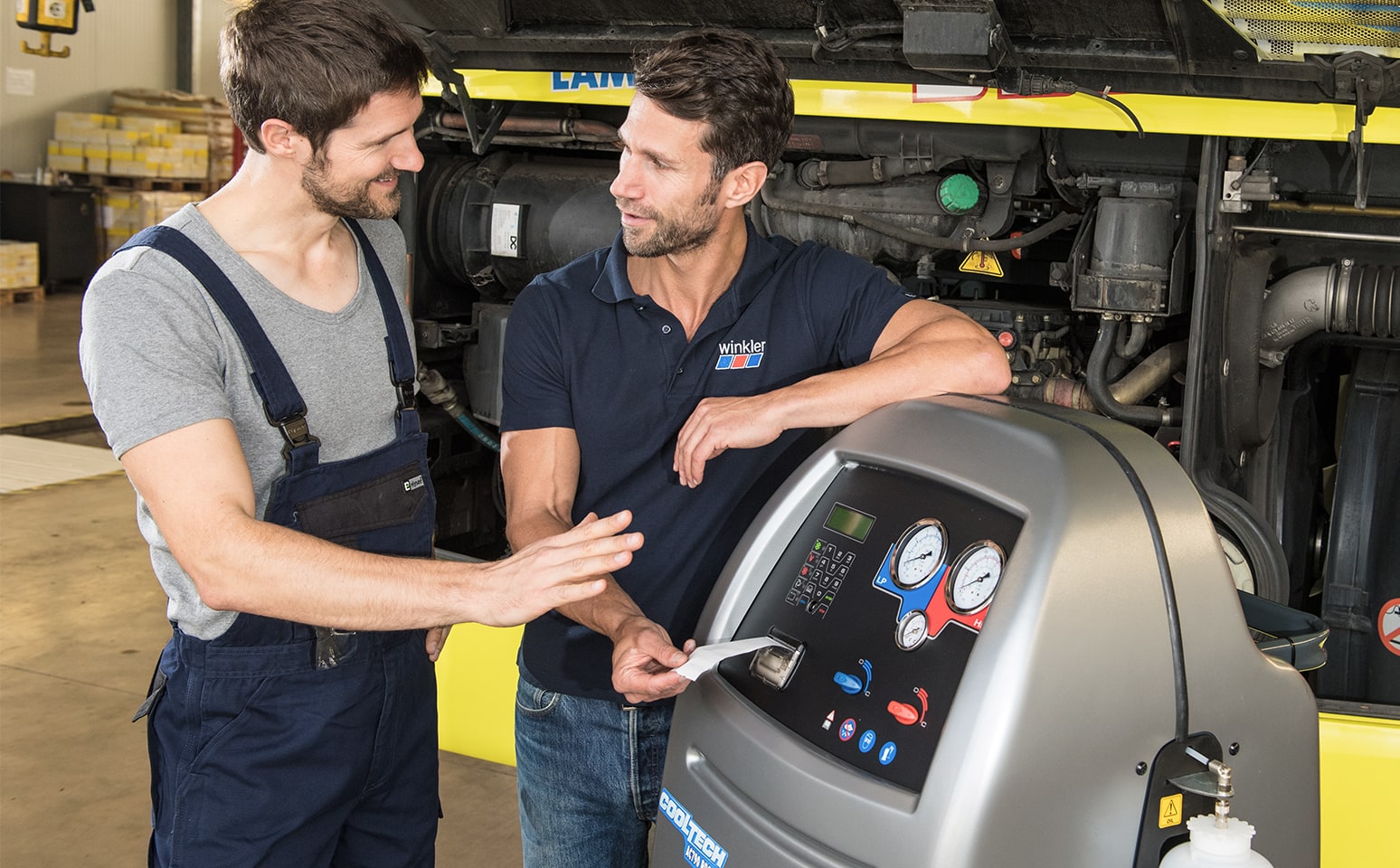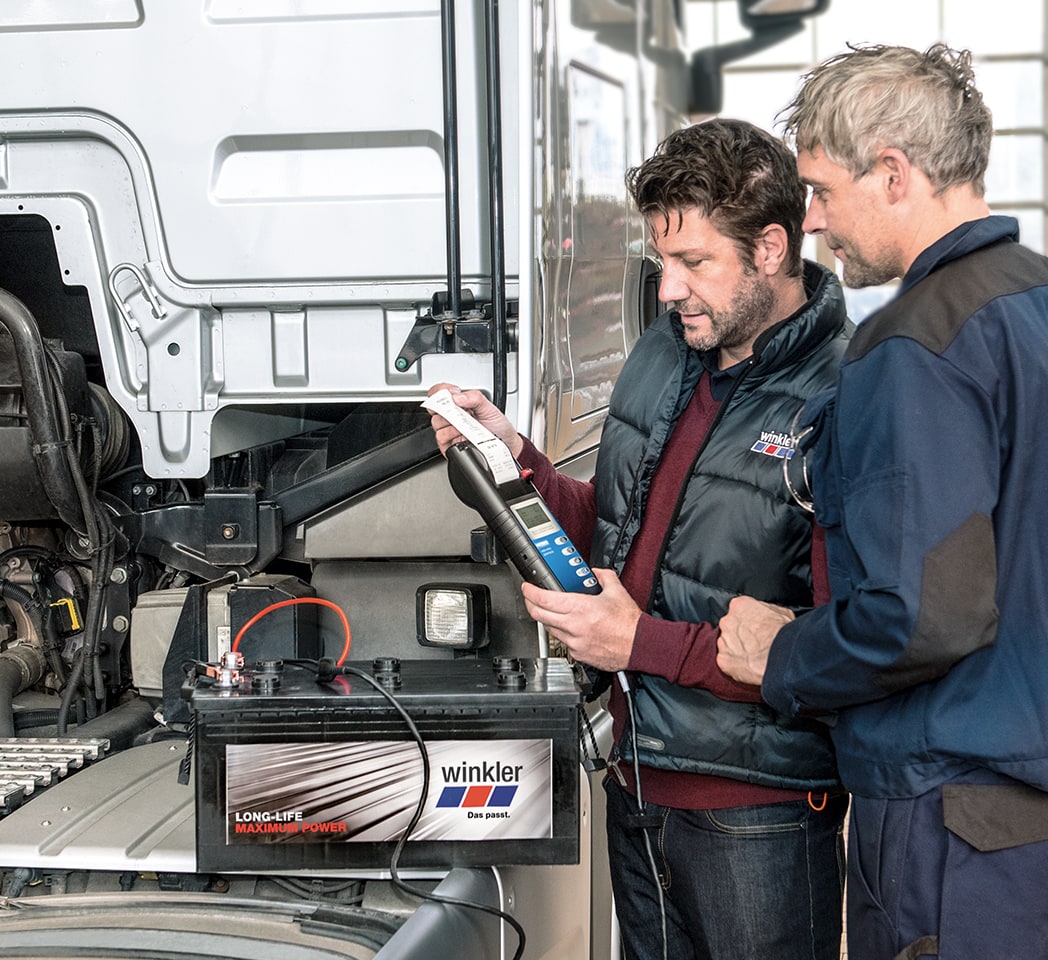 All parameters at a glance
With our assortment of testing and maintenance equipment, you can keep a close eye on the functions of your commercial vehicles. With the products of our multiple, renowned partners, we cover all areas of vehicle maintenance.
Our wide assortment of battery chargers guarantees that we can offer you the right device, no matter what engine size. In addition to equipment from Bosch, our product portfolio also includes various versions of charging devices from CTEK, GYS and MAWEK. Do you need battery chargers and starting aids? Here we work together with our partners Xtra-Power and GYS.
Safety for brakes and tires
In the area of brake maintenance diagnostics, we offer equipment from renowned manufacturers such as Bosch, Wabco, TEXA and Knorr-Bremse; for brake bleeding tools, our assortment includes products from Stierius, Romess and MAWEK. And of course we also offer leak detectors from HAZET, KS Tools, TEXA and Wabco.
Measurements and adjustments
So many individual parameters need to be measured and tested to ensure that your vehicles are safe on the road. That is why voltage testers, multimeters and battery testers are just as much a part of our assortment as endoscopes, thermometers and refractometers. Specifically for the important issue of axle alignment, we offer complete assembly kits and solutions from Koch and Haweka; devices for adjusting the headlamps come from our partners Beissbarth and MAWEK.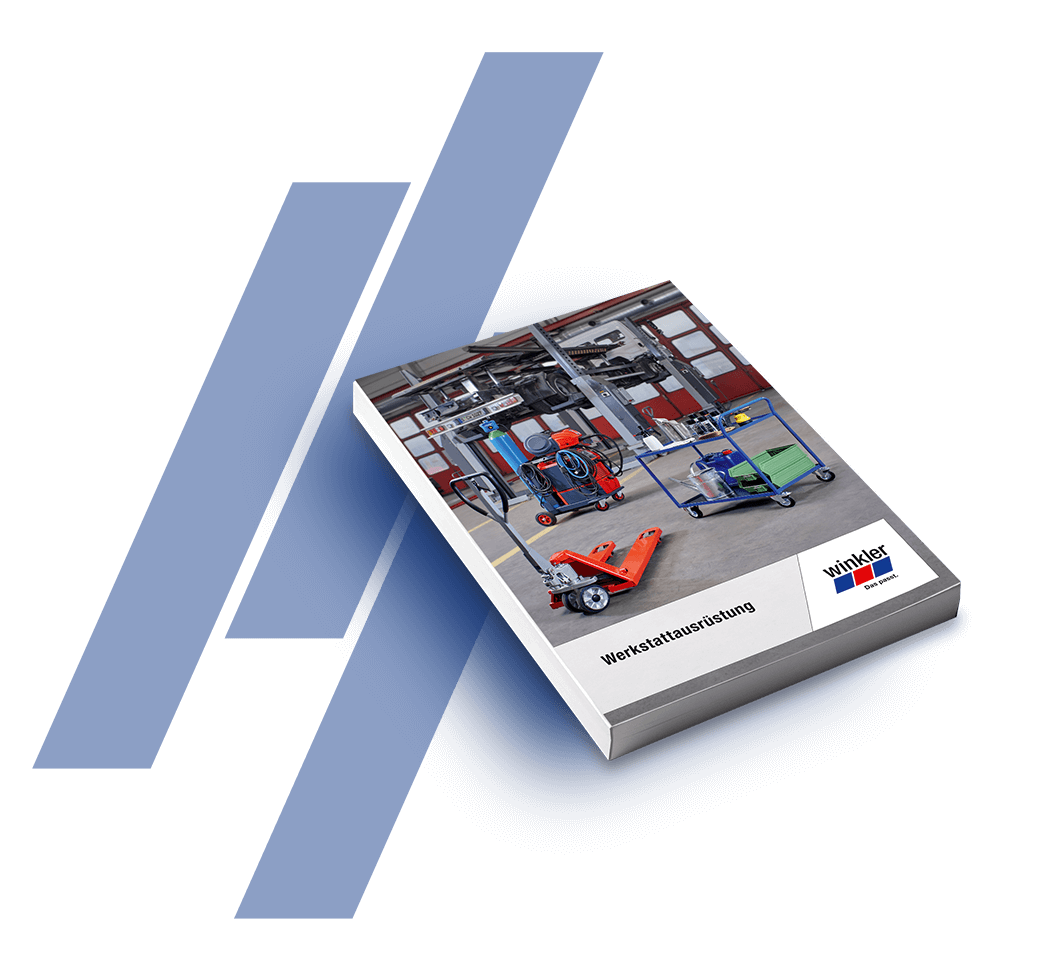 Catalog "Workshop Equipment"
Good work begins with good equipment! In our shop you can get everything you need to get perfectly equipped – from lifting equipment, compressors and diagnostic equipment to cleaning agents. Get the benefit of plenty of user tips and additional info on all aspects of workshop equipment. See for yourself and order our catalog "Workshop Equipment" right now! (catalog only available in German)