Interior equipment for trucks and more
We make the ride in your commercial vehicles safer and more comfortable, with a full range from coolers to floor mats and storage tables to assistance systems.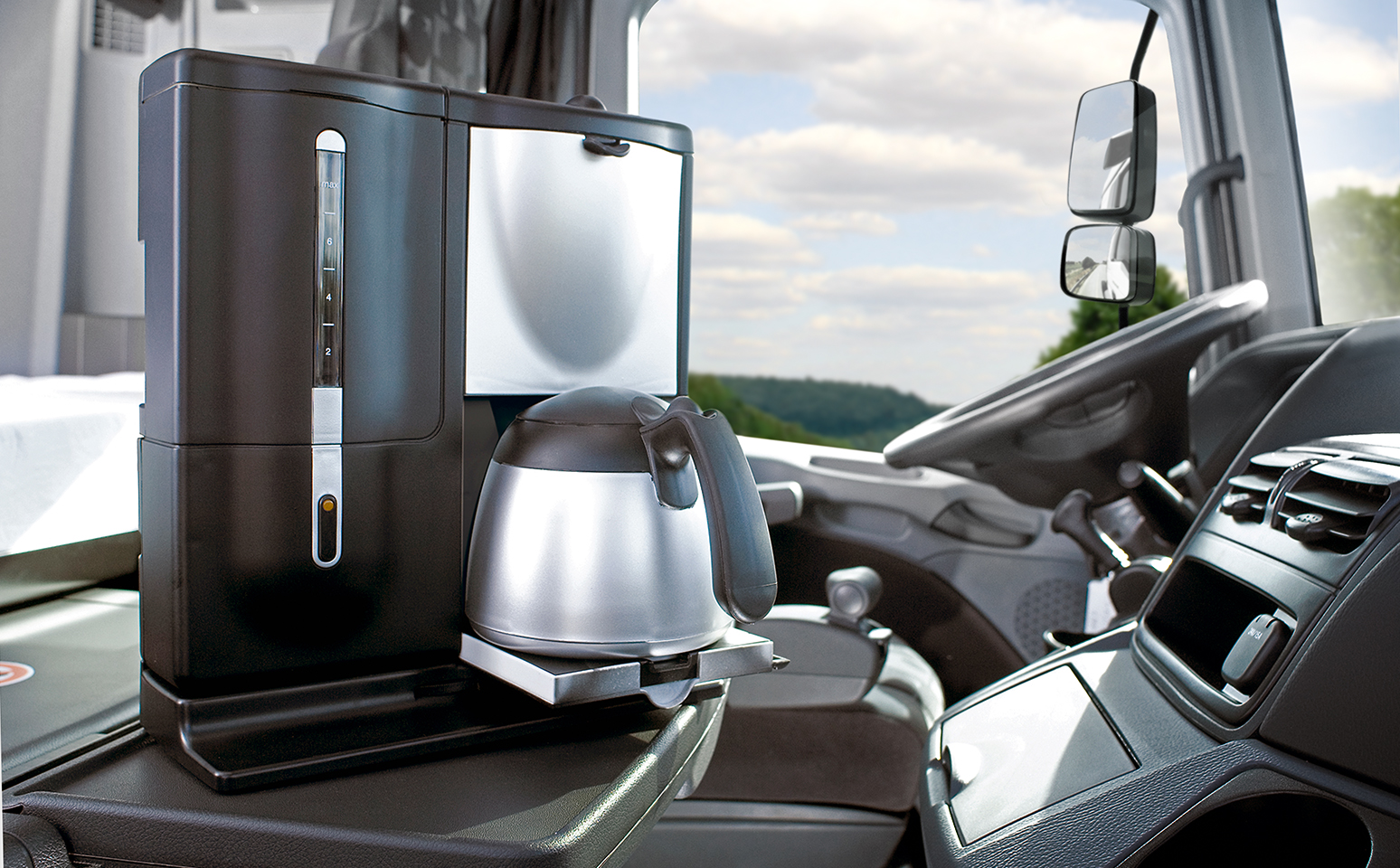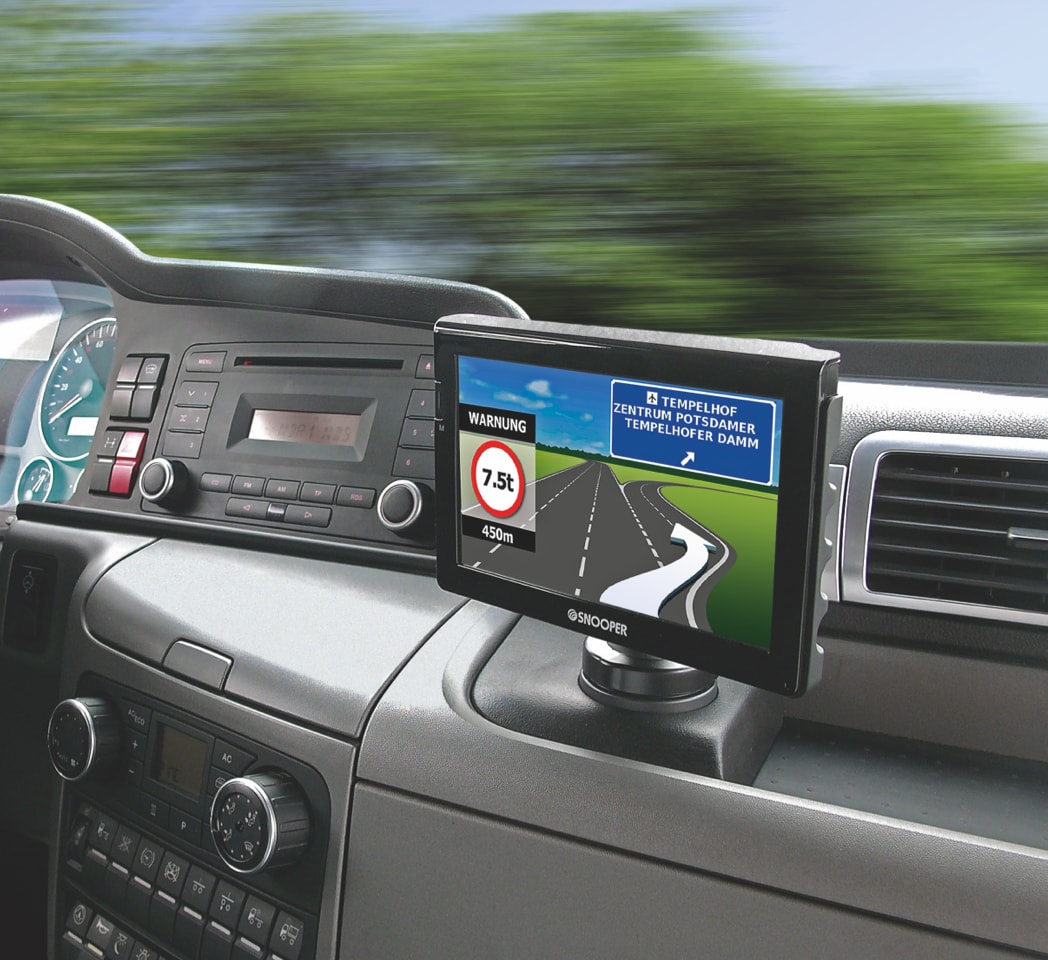 On-board equipment for any vehicle
Some details and accessories simply make the work of drivers easier and more enjoyable, but many items of on-board equipment are essential for safety and well-being. Our assortment gives you an all-round selection of equipment: the right music and radio system as well as safety systems such as video cameras and turn assistant systems.

The right driver seat, for example, makes a big difference in comfort and overall health. This is why we offer a wide range of products for all commercial vehicles: trucks, buses, construction machines, tractors and fork lift trucks of all makes and models, large and small.

Privacy curtains or fancy drapes for your cab are something we unfortunately can't deliver. – But from floor mats to the coolbox, from comfortable driver seats to safety systems, we are your reliable partner for the entire interior equipment of your truck and cab – even in other commercial vehicles.

Especially on longer trips, it is important that the equipment is right – and that the quality is right. With our qualified technical specialists, you have the right contact person: For interior equipment, we guarantee a precise fit and approval for use in your truck. We offer original parts from the reputable brands alongside third-party alternatives – without compromising on the issues that really matter.