Lashing equipment
Lashing and tensioning straps, ratchets, lashing chains, cover nets and tarpaulins: In our assortment you'll find all the accessories you need to secure the load on your commercial vehicle.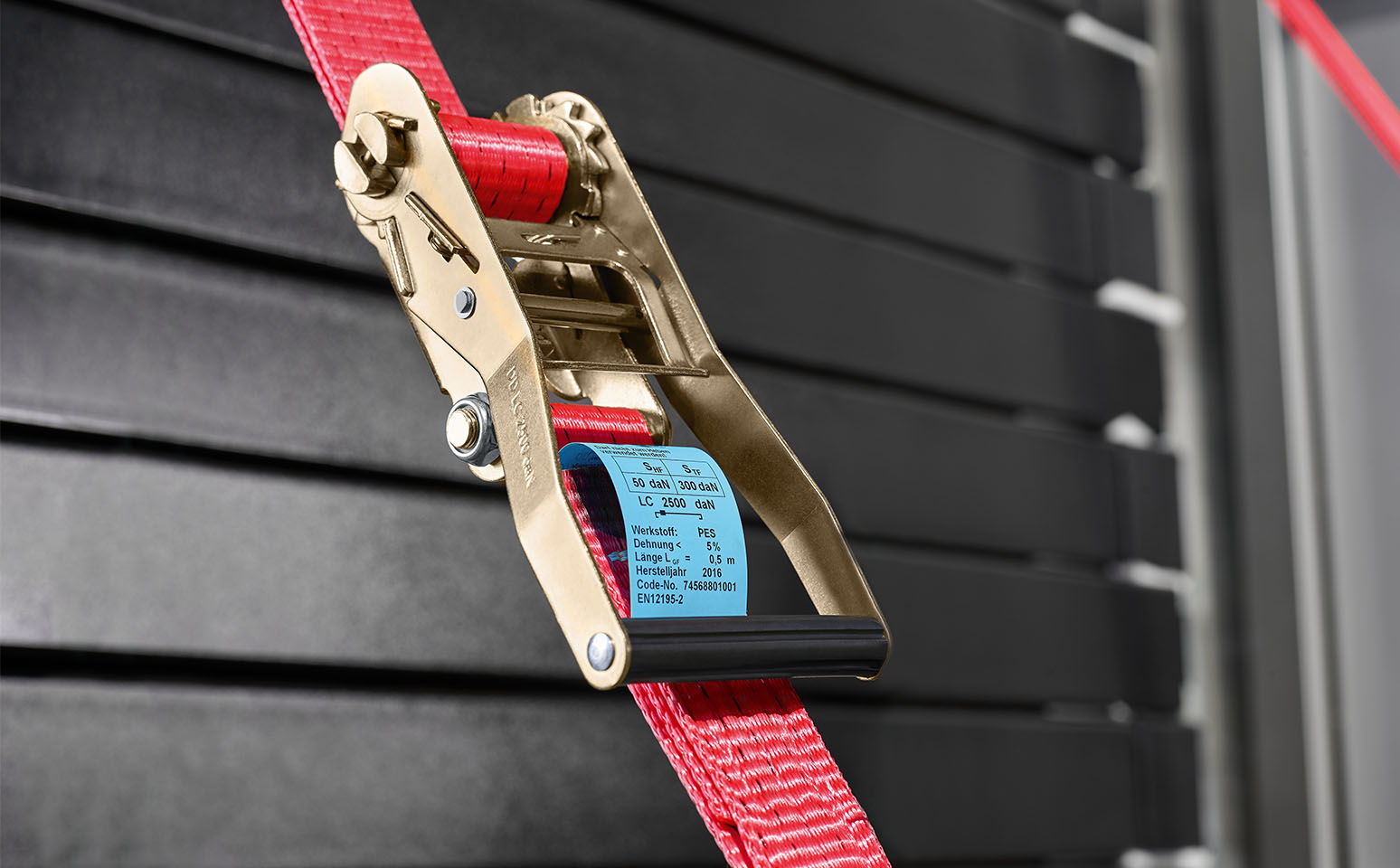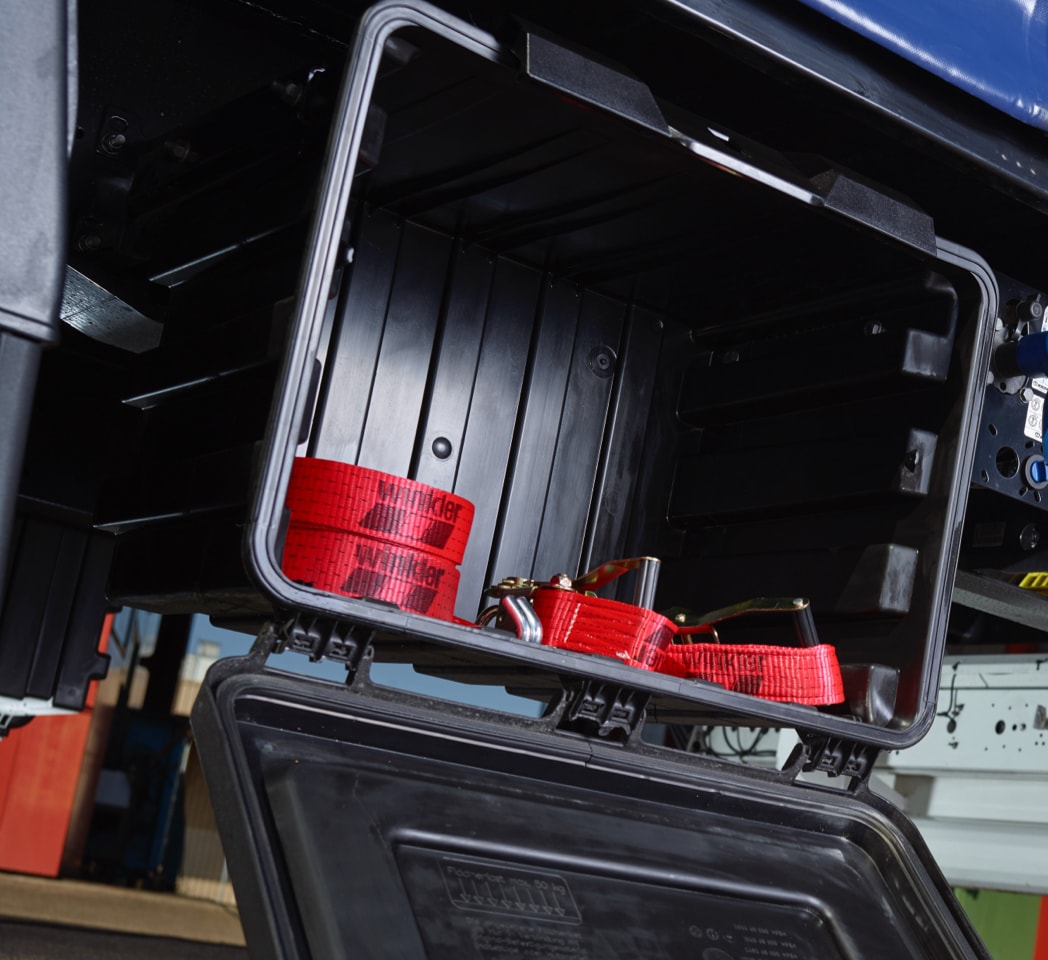 Everything where it belongs
Better safe than sorry: In our shop, you get all kinds of lashing equipment in the best, tested quality and exclusively from renowned brand manufacturers. Our selection includes lashing and tensioning straps in a wide variety of lengths, with different hooks and tension ratchets – from simple clamp locks to high-quality ergonomic ratchets.

In addition to textile lashing straps, we also offer lashing chains for diagonal lashing, all kinds of safety nets, cover nets and tarpaulins. Our wide range of accessories includes everything else you might need to protect and secure your goods and loads: edge protectors and anti-slip mats as well as lashing points, airline rails, anchor rails, perforated rails, lashing rails or combination rails as attachment points.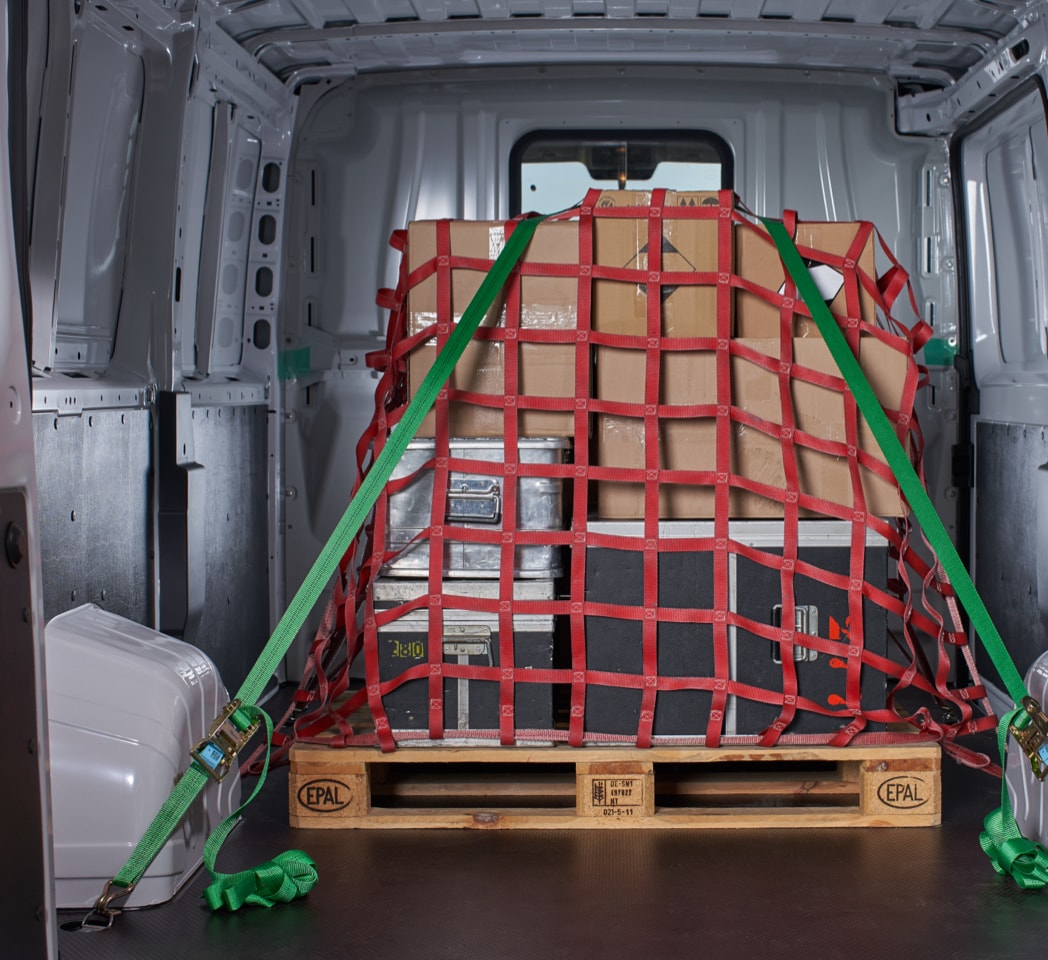 Securely fastened
With lashing and tension straps, lashing chains and other load securing meaures, you can make sure that loads can be stowed safely on your commercial vehicle, so that there is no danger for the driver or other road users or employees during transportation, and even in case of an accident. Securing the load is an absolutely important aspect for every transport.
Select the right lashing strap
In our shop you get lashing equipment in all imaginable sizes and versions, as well as all necessary accessories: including ratchets (also long-lever ratchets), clamping locks and other elements are of course included. You can also find heavy duty tensioning straps in our selection. Always make sure to use lashing straps with the correct version and strength. This is the only way to obtain the necessary pre-tensioning force to truly secure your load adequately and properly.
Beware of fake imitations
Counterfeit lashing straps are occasionally in circulation and they often have a poor quality. This might mean that they cannot provide the expected safety or withstand the necessary loads – a hazard for both your employees and for the safety of others on the road. Counterfeits are often not easy to recognize immediately. In our Brochures on load securing and in our training courses you learn how to easily identify such counterfeits by looking at the label, material and finishing.
What is lashing equipment?
Lashing equipment is defined as all the accessories that can be used to secure loads at points firmly anchored to or on the truck bed (the lashing points). This includes belts, chains or wire ropes and the corresponding tension elements and connection parts. You can lash down loads or lash the heaviest loads diagonally.
In order to secure the load on your commercial vehicles really well, other methods and load securing aids may also be necessary. Anti-slip mats prevent the load from moving unnecessarily during low accelerations. Airline rails are used to set up flexibly adaptable securing systems. Cover nets, for example, can prevent small parts from being blown off the truck bed, while tarpaulins protect the load from rain, wind and other outdoor elements.