Hoses for tanks and silos
Pressure hoses and suction hoses for any application and material, in rolls or by the meter: Our full assortment of hoses will impress you.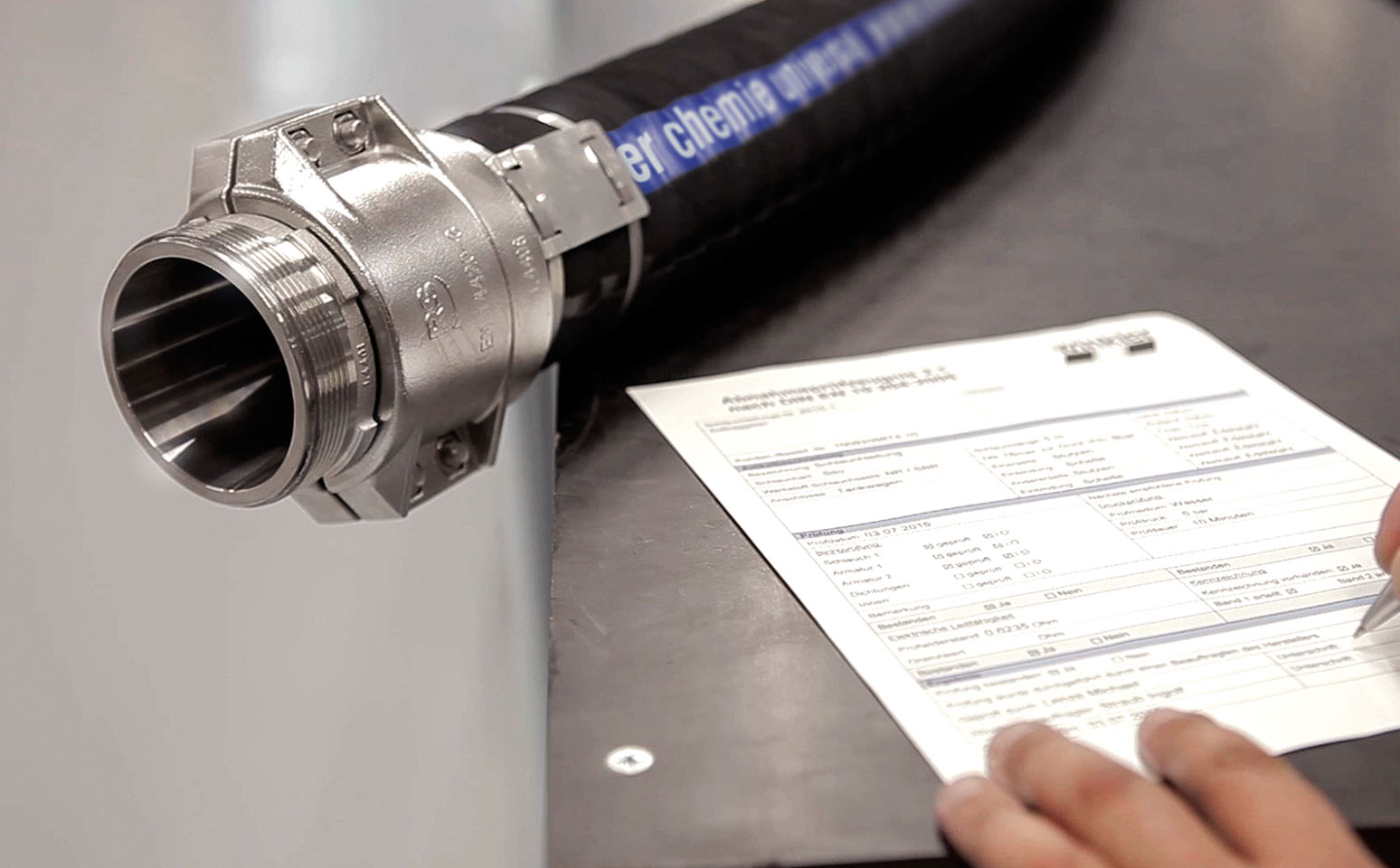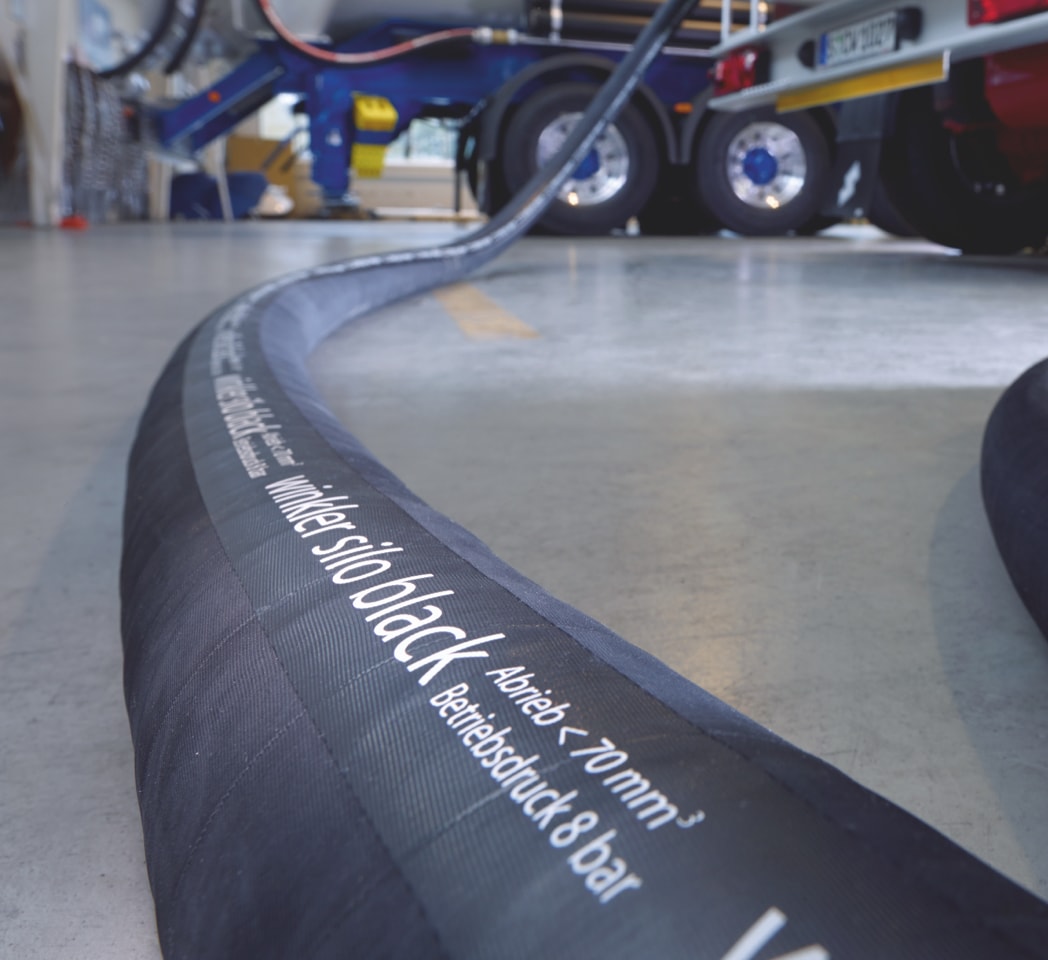 For all application ranges
In our assortment, you'll find hoses for a very wide range of applications: for liquids and solids as well as for gaseous media, such as hot air or compressed air. We have hoses for food, water, acids and alkalis, PVC granulates, oils and fats or combustibles (pellets, fuels). Or do you need the hose for loading or unloading building materials such as sand, cement, gravel, concrete and bitumen?

Whether it's for loading or unloading with a pressure hose or suction hose, in reels or by the meter, with or without binding/assembly with fittings, with integrated shell clamps or clamps – we'll supply you with the right hose. In our assortment for fire fighting supplies, we also offer special hoses with the matching accessories.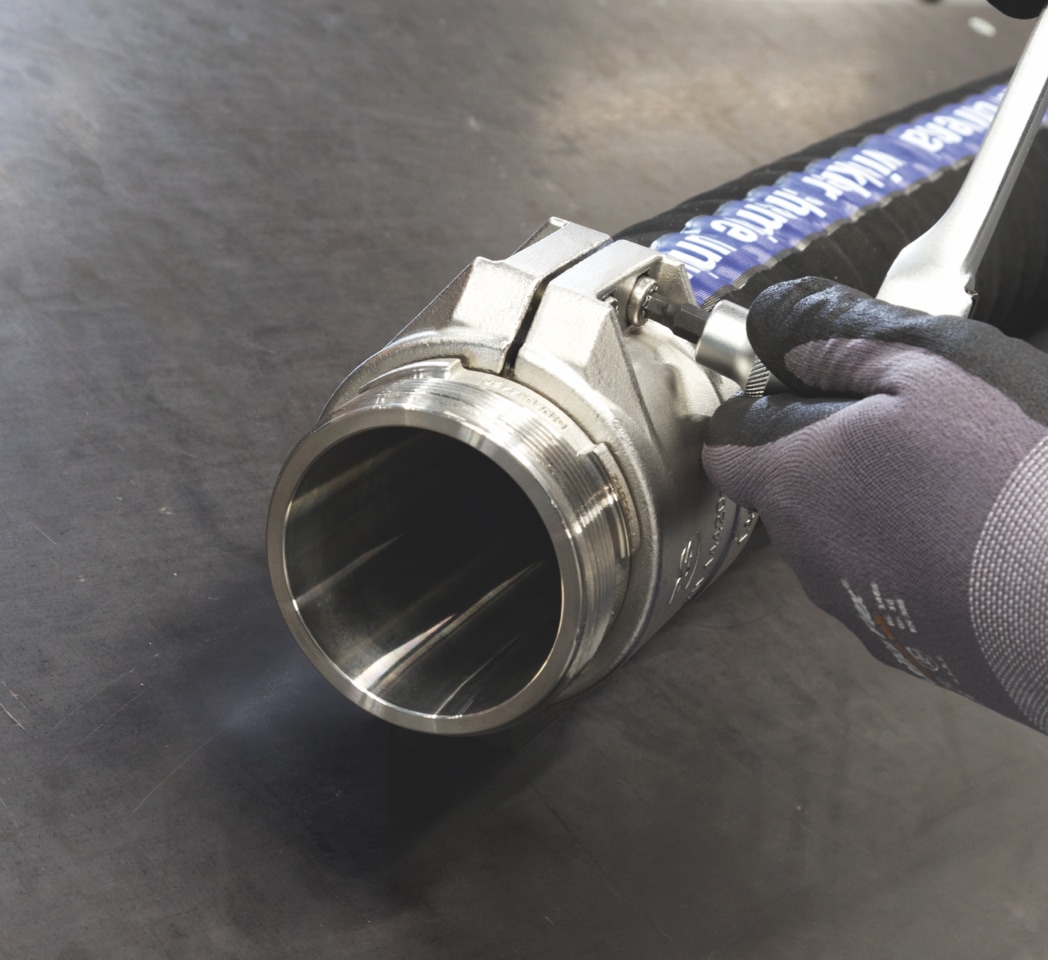 Customized hoses
According to whatever you wish and require: We'll gladly manufacture customized hose lines for you.