Workshop and operating equipment
From work tables to pallet trucks to high-pressure cleaners: Whatever you need for your operation and your workshop, you can get it in our shop.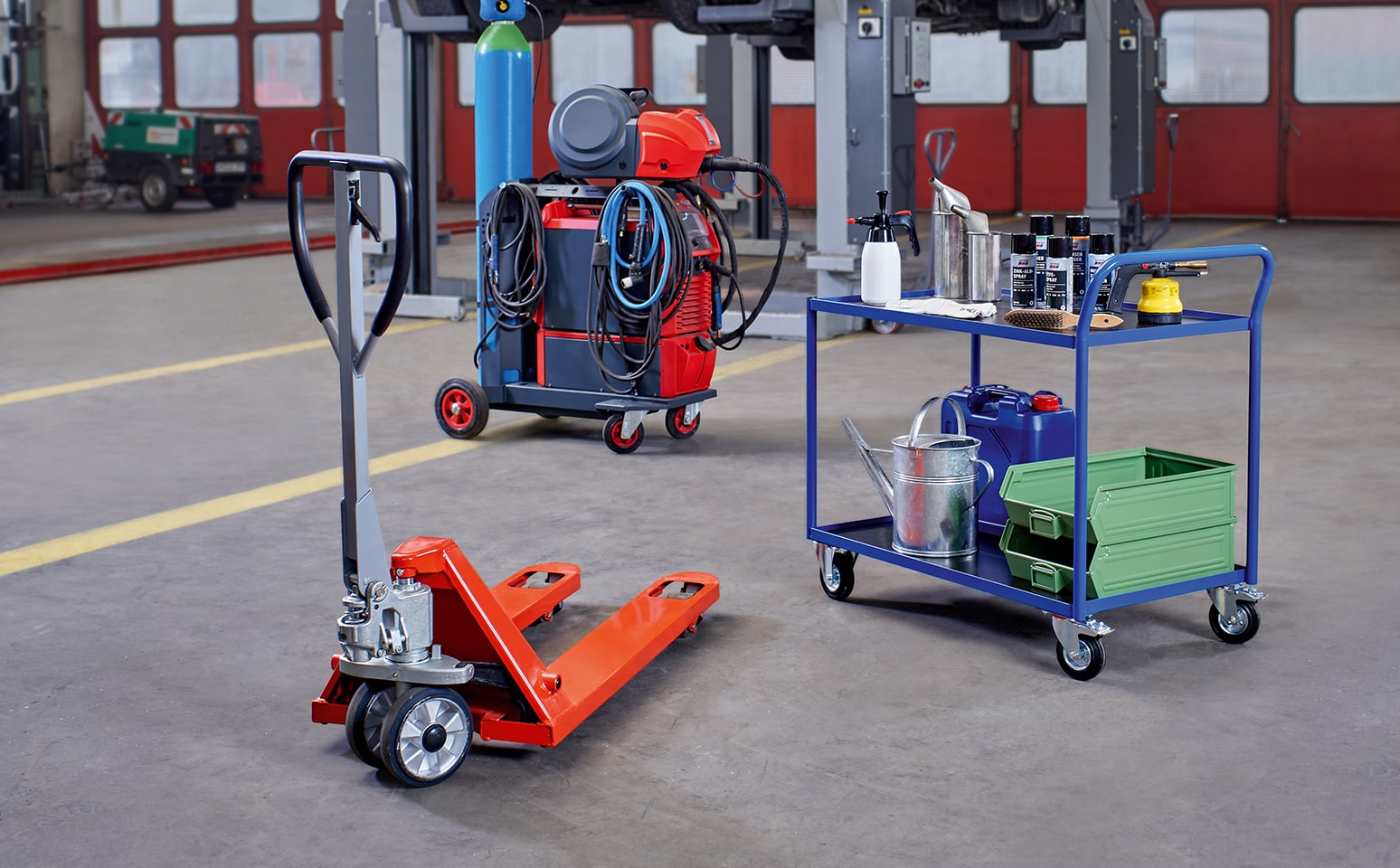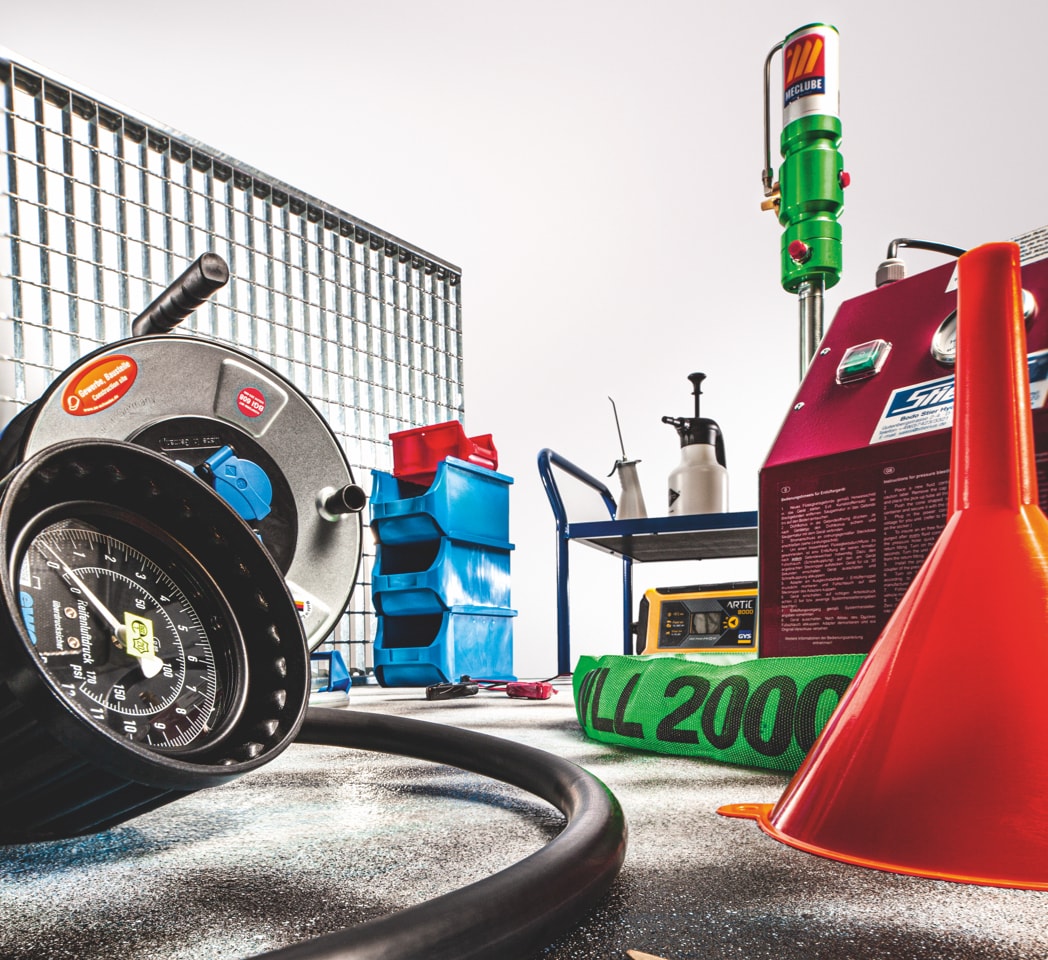 For a well-equipped workshop
Our wide assortment includes everything you need in terms of workshop equipment and supplies for your operation. In particular, this includes many practical aids such as work tables and workshop cabinets, hygiene products and items to organize the workshop. For transport within your company, our selection offers everything you need from pallet trucks to wheel barrows. We make work in the vehicle workshop easier, for example with diagnostic tools, wheel changers and lifting platforms. For our products we rely on quality goods from renowned manufacturers, such as KLW Lutz, KS Tools, HAZET, Günzburger Steigtechnik, Siedra, Beissbarth, Kärcher, Bosch and ELMAG.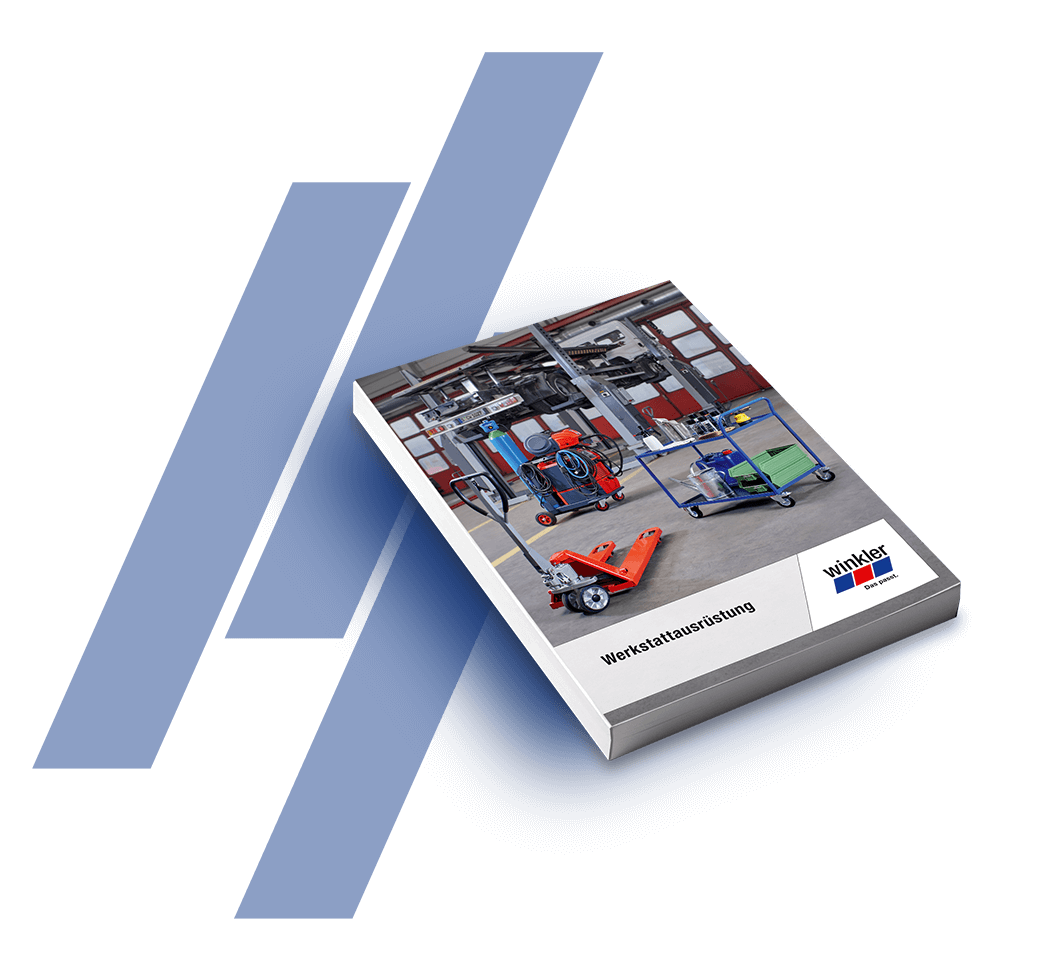 [Translate to English:] Katalog "Werkstattausrüstung"
Gute Arbeit beginnt mit einer guten Ausrüstung! Bei uns bekommen Sie alles für eine optimale Ausstattung - von Hebehilfen, Kompressoren und Diagnosegeräten bis hin zu Reinigungsmitteln. Profitieren Sie von zahlreichen Anwendertipps und Zusatzinformationen rund um die Werkstattausrüstung. Überzeugen Sie sich selbst und bestellen Sie gleich unseren Katalog "Werkstattaustrüstung"!
Good workshop equipment makes work easier
A well-equipped and furnished workshop is simply not an end in itself, but often makes sensible, effective work possible in the first place. With a tool trolley, you can organize the necessary tools neatly. Screws and nuts should be well-sorted and stored in proper cabinets or drawers, so you don't spend too much time looking for the right shims.
Without the right lifting platform, looking under the vehicle is a hassle. When the transmission goes on strike, you need a transmission lifter. Correct wheel alignment tools are an absolute must, and of course, maintenance and repair of modern commercial vehicles is almost impossible without the right diagnostic tool. The main point of all this is functionality as well as the quality of the workshop equipment you purchase.