Measuring tools for hydraulic systems
Monitor the hydraulic system in your commercial vehicle: Our assortment offers everything from oil analyzers to pressure gauges and multi-function measuring instruments.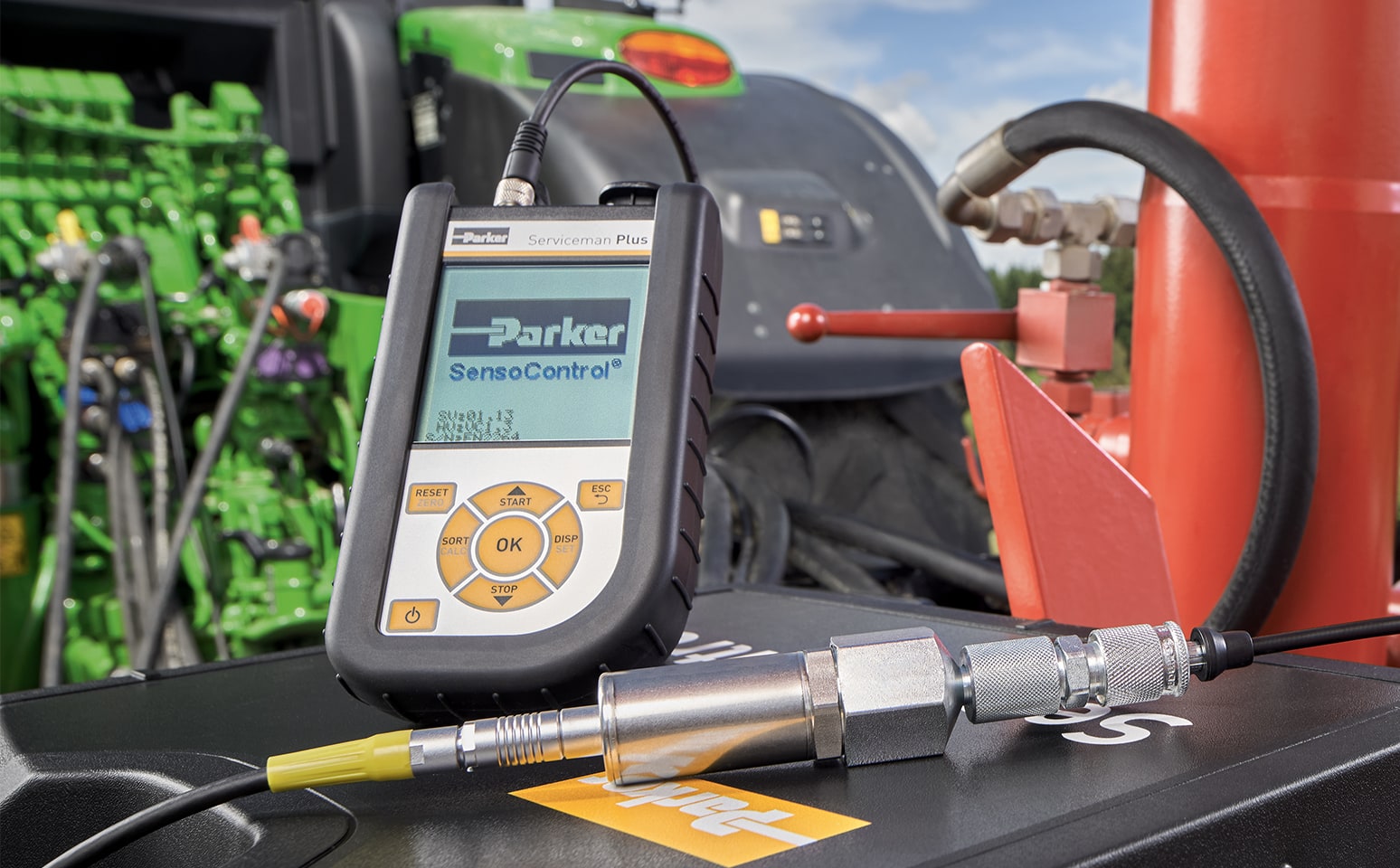 In a hydraulic system, everything needs to be right: the oil quality, oil pressure, flow rate and temperature. With our extensive assortment of measuring instruments and analyzers, you're on the safe side and always have your hydraulics in good view and under control.
You can check the oil quality with oil analyzers and the appropriate lab bottles. For measuring pressure, we offer analog as well as digital pressure gauges. Of course, we also supply complete measuring equipment kits with all the accessories: a pressure gauge connection, reducing couplings, measuring couplings and a measuring cable are already included in the package. Of course, all parts can also be ordered individually as spare parts.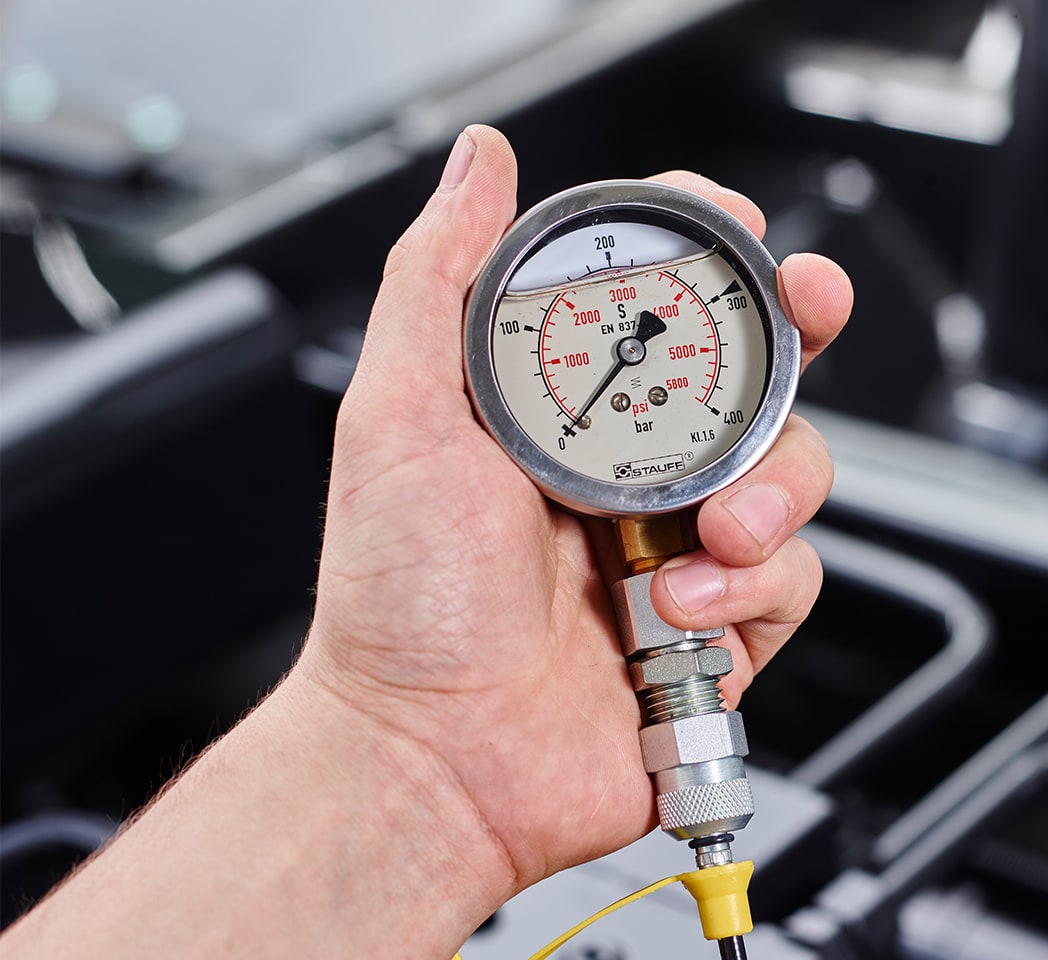 Complete monitoring system
For complete monitoring, multi-function measuring instruments with multiple sensors for the pressure value, flow rate, temperature and much more are an ideal choice. Many of the devices in our selection have data loggers and the option to connect to a PC and/or external storage media.

Individual parts and accessories such as flow sensors, pressure and temperature sensors, and line test connections round off our assortment.