Seat repair
Only a driver who sits well in his commercial vehicle can also perform well over the long term and steer his vehicle safely to its destination.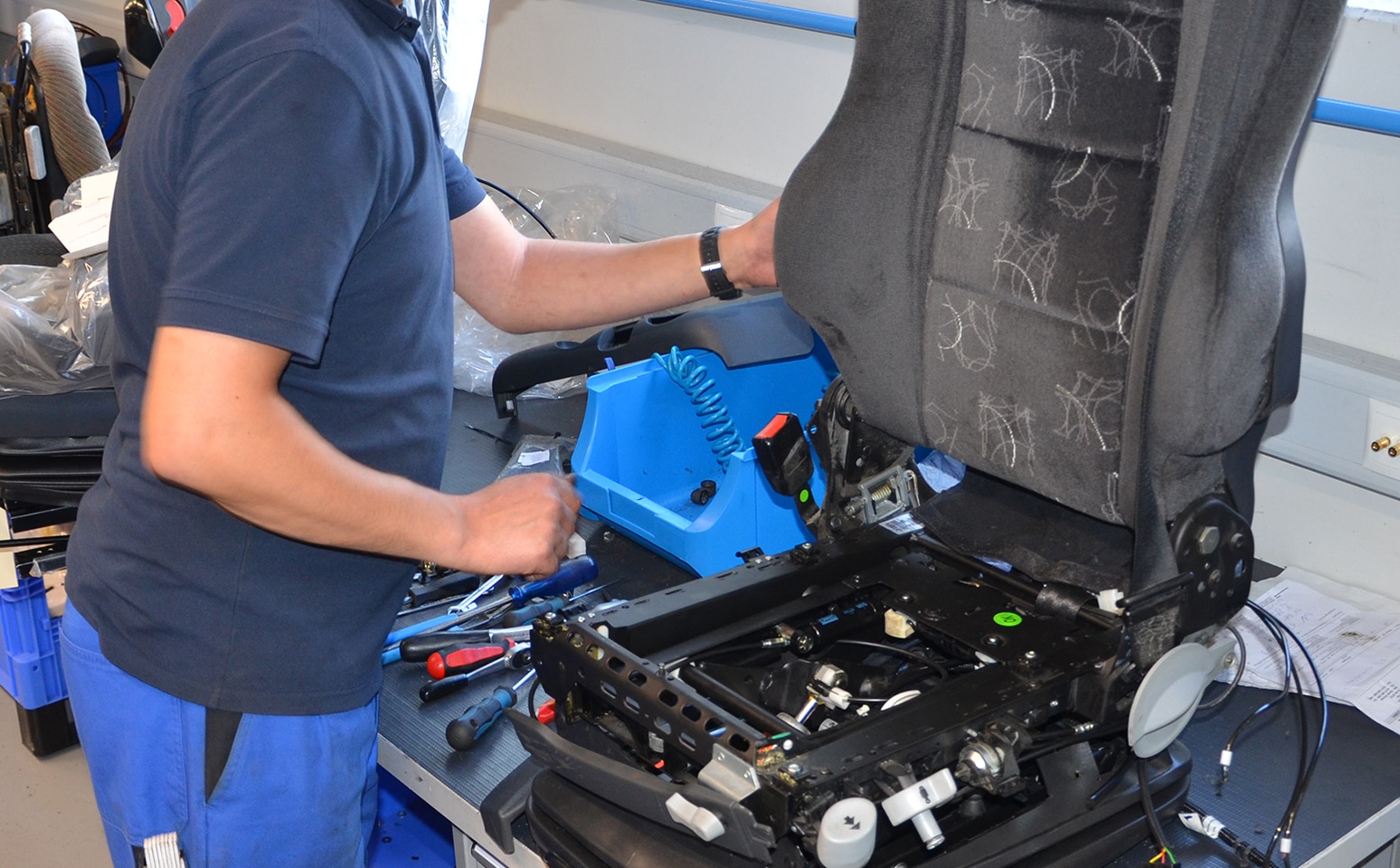 Compared to the Brakes and Shock absorbers Is the Driver seat Often neglected - while its quality and comfort is of great importance for the health of the driver. Therefore, it should always be well maintained.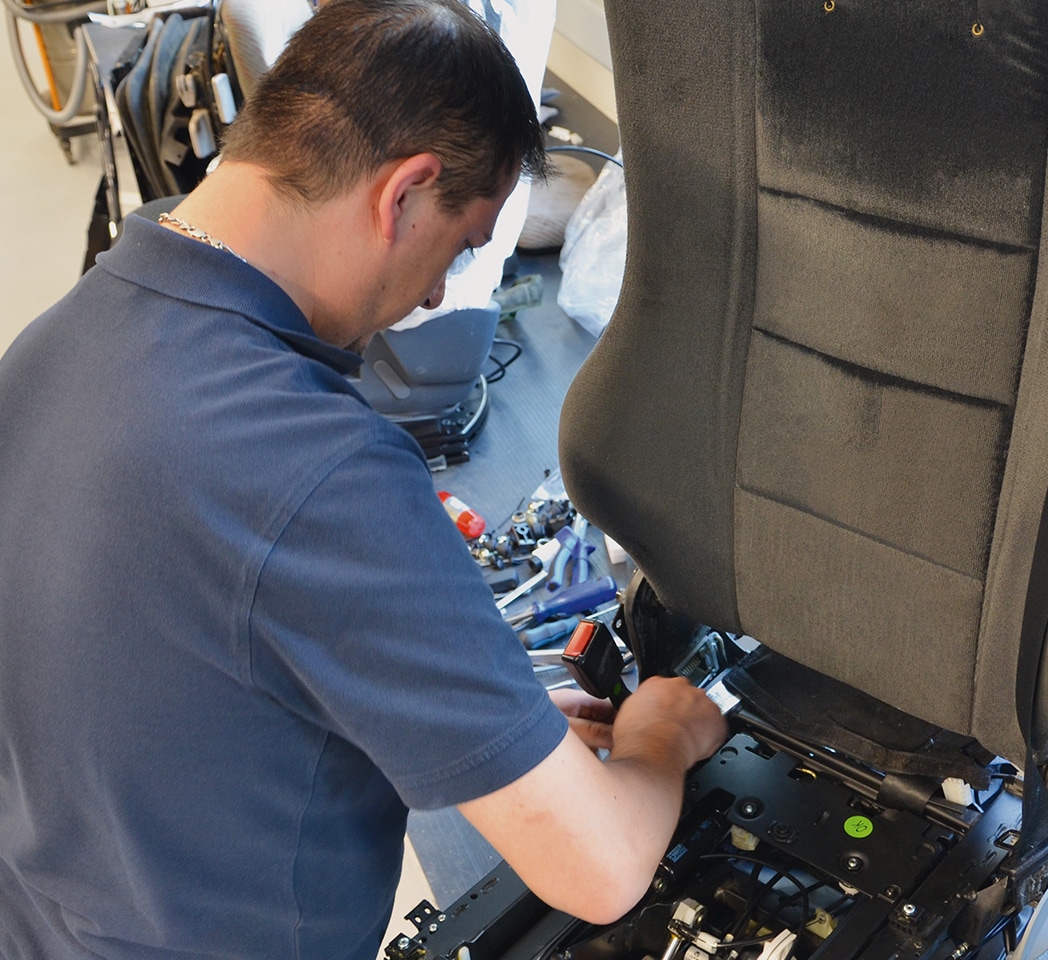 From seat repair to general overhaul
Defective seats can usually be repaired. For most models of well-known manufacturers, we offer either a general overhaul or the replacement of individual parts. Whether it's valves, rollers, bearing bushings or seat level switches, we have a full range of high-quality original parts in stock at our Ulm location - so that everything really does fit in the end during a repair.

Drivers often sit in their seats for hours at a time, so it's important that the seats are ergonomic and comfortable, with optimal suspension and settings that can be adjusted to the driver's needs. And of course, safety must not be compromised under any circumstances - repairs should therefore not be delayed.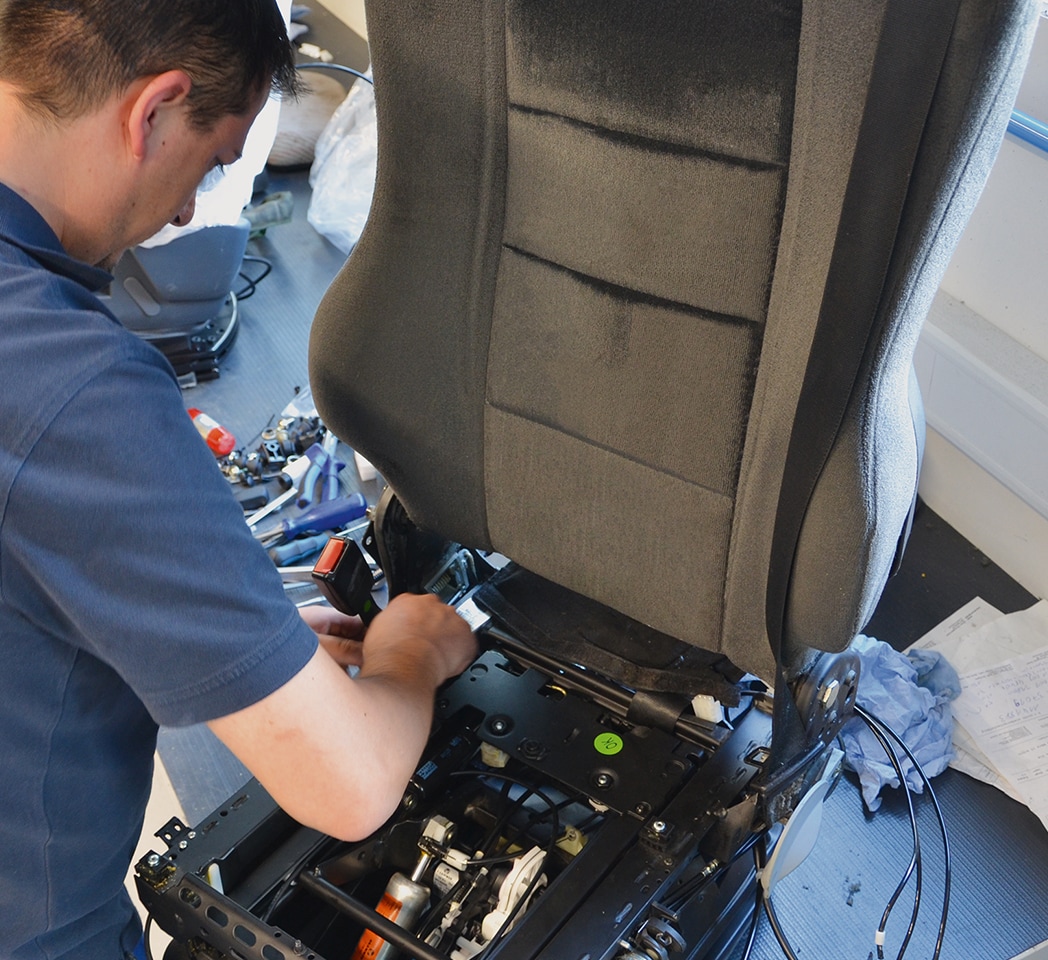 Seat repair from qualified hands
winkler has specially trained and certified specialists at its location in Ulm who carry out all repairs to common vehicle seats. Spare parts are immediately available for many models from Isringhausen to Grammer to RECARO.

Whether the leather is becoming brittle, a burn hole is emblazoned in the fabric or there are creaks in the mechanics, from the upholstery to the seat heating to the seat belt - we take care of all defects and the right care for your vehicle seats.