Air suspension not just for trucks
Whether it's an original equipment brand or winkler's own brand – we have the perfect rolling lobe air springs and bellows in stock for your commercial vehicle, too.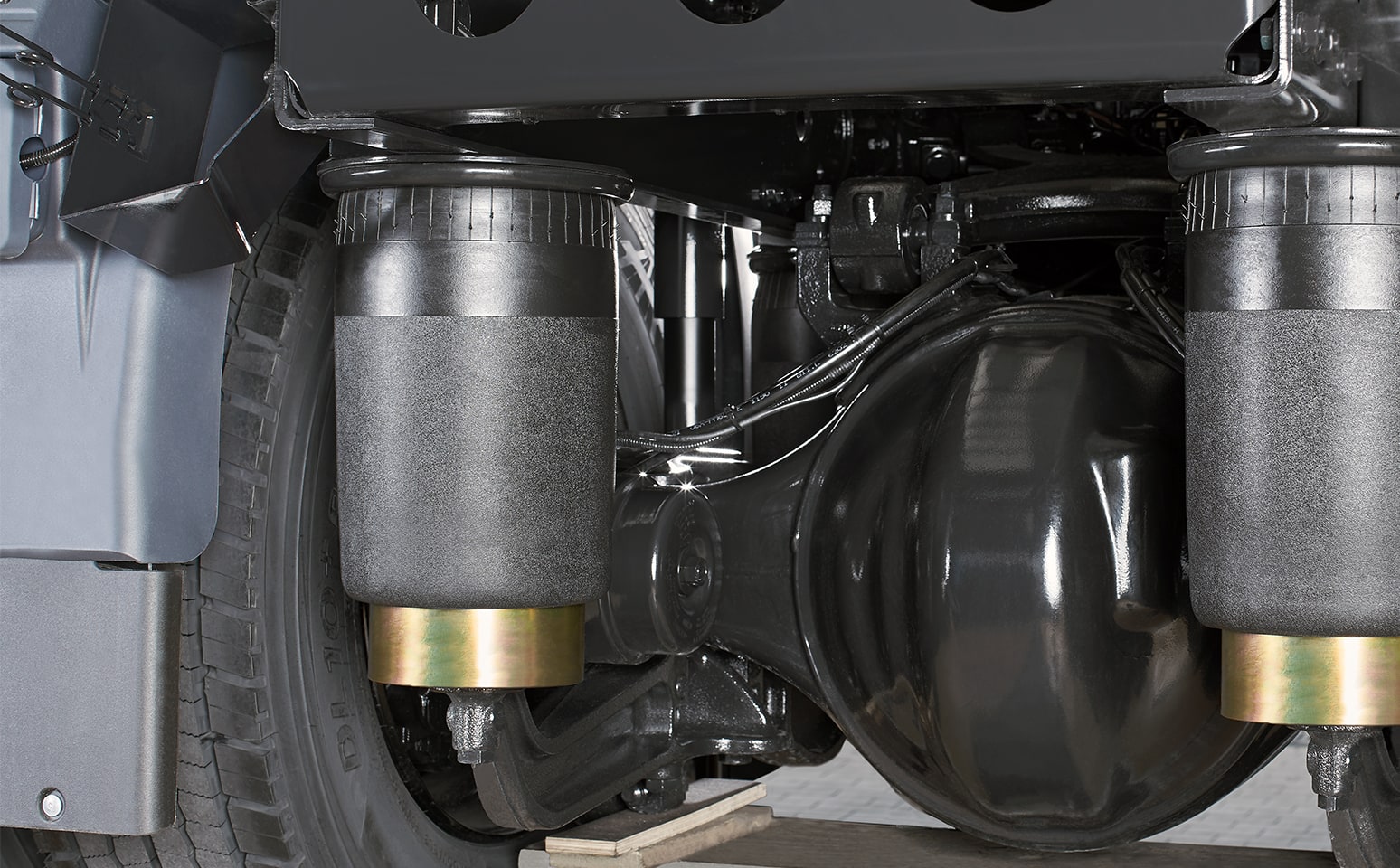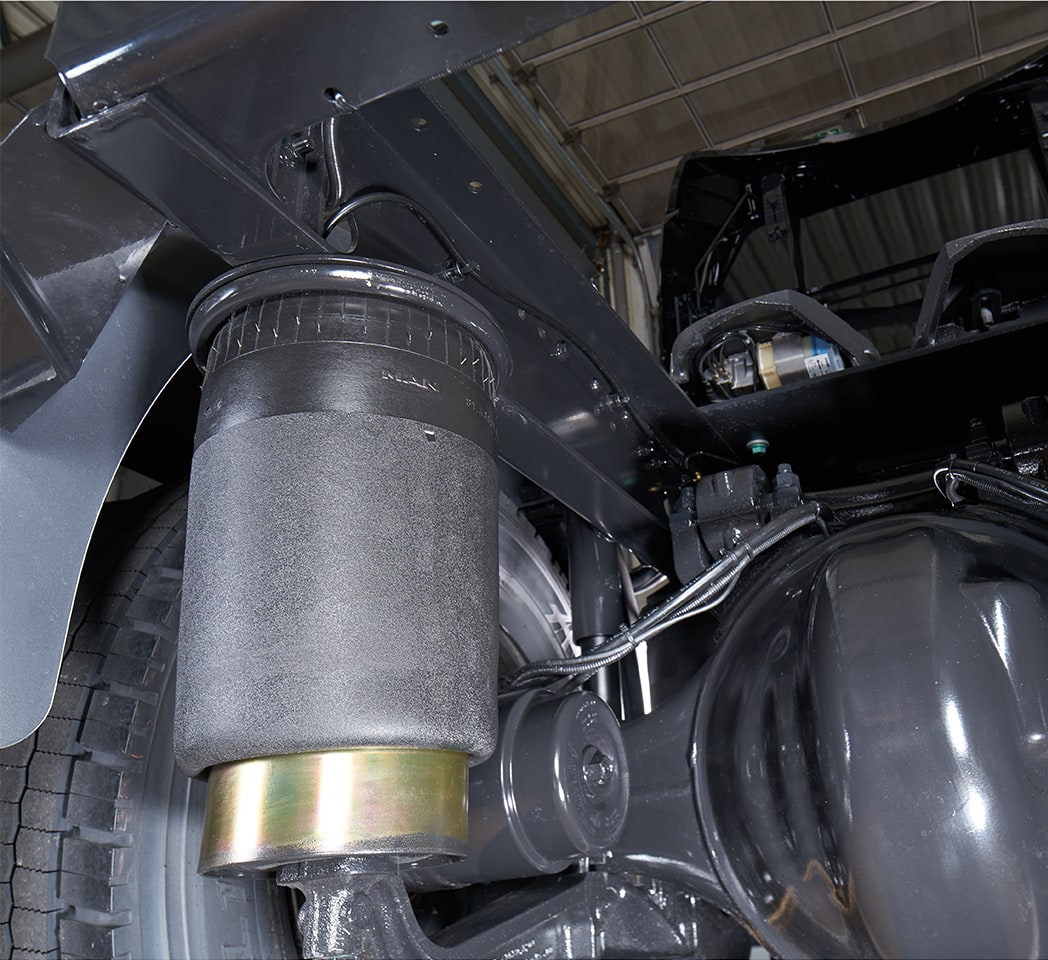 Comprehensive assortment
At winkler, we always have around 500 different air springs available directly from stock, either as rolling lobe air springs or bellows. By cooperating with all leading manufacturers, we are able to cover all possible applications for trucks, trailers, buses and vans. Our selection naturally also includes spare parts and accessories such as plates, rolling pistons and also installation kits.

It's your choice: We offer both the original equipment brand and our own low-cost, OE-quality winkler brand. You'll definitely find the right part for you.

What are the advantages of an air suspension?
No matter which suspension system is used, all vehicle suspensions make sure that bumps in the road are not transferred to the vehicle without being damped and that the vehicle stays stable even when cornering. The shocks are absorbed: Not only shock absorbers but especially also mechanical or pneumatic suspensions do this job. In passenger cars, these are usually steel springs such as coil springs. In commercial vehicles, including trucks and trailers as well as buses, more and more leaf-spring suspensions are being replaced by air suspensions.

Air suspension systems provide a number of advantages are hard for conventional springs to achieve. For example, they can lower buses on one side to make it easier for passengers to board (known as kneeling). A special advantage is that when combined with mechanically or electronically controlled valves, air suspensions can automatically adjust to the specific state of load. This maintains a constantly controlled and adjusted distance between the road surface and the body of the vehicle. At a result, the headlamps, for example, always stay at the same height and don't need to be readjusted.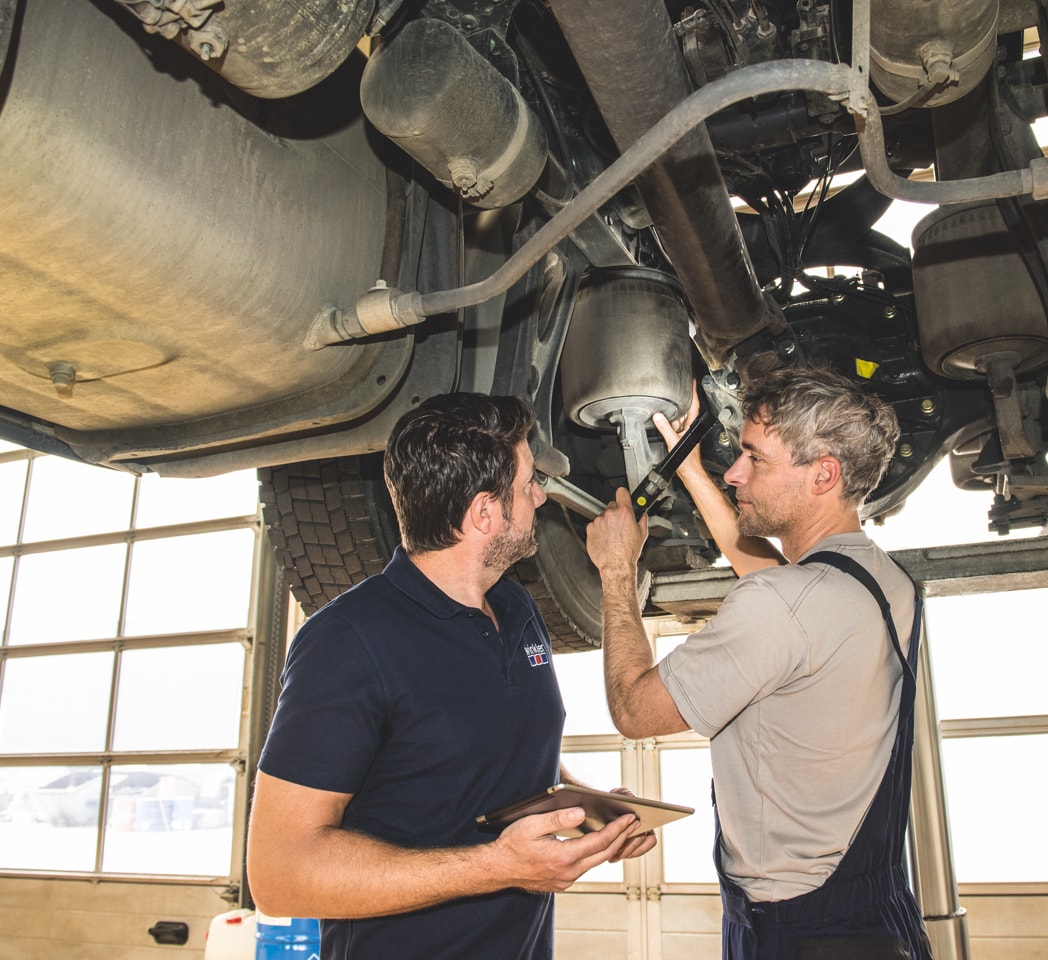 Low wear, low costs
In steel spring suspensions, the flexible steel is the load-bearing element. In air suspensions, it's the pressurized air. So with proper maintenance, the mechanical wear of the individual components of an air spring can be less than that of steel springs. This results in less cost and effort for the maintenance and repair of these individual components.

That's why it's all the more important for air suspensions to regularly inspect and maintain the system and its individual components, the air springs (rolling lobe or bellows), rolling piston, cone or cover plate and the attachment parts.
Why is air suspension for a good idea for a truck?
If the height of the entry and loading area is kept constant, loading and unloading is much easier – in fact, the entire interaction between the truck and the outside world. Thanks to level control, the air suspension of trucks makes this possible. This saves a lot of time and effort, especially when unhitching or hitching up a trailer.
A good air suspension makes trucks, semitrailers and trailers run more smoothly, prevents unloaded vehicles from bouncing like with steel suspension and, above all, guarantees that fragile loads are transported very gently.
Overall, the improved suspension provides more stable handling, even in curves. This, in turn, reduces the risk of cargo shifting and being damaged during the trip or even causing accidents.