Brakes
No matter which brake part you need, winkler always has the right solution on hand.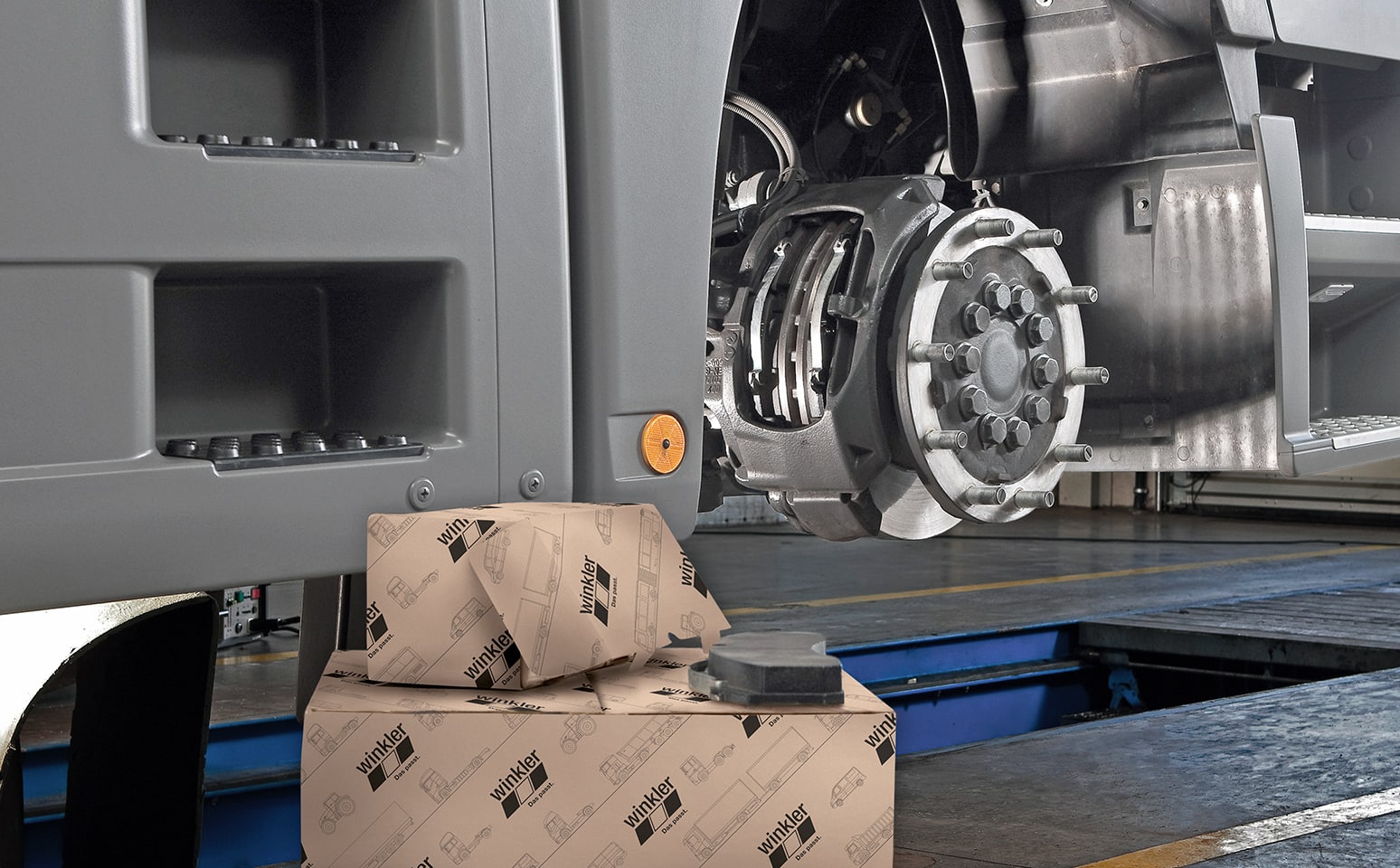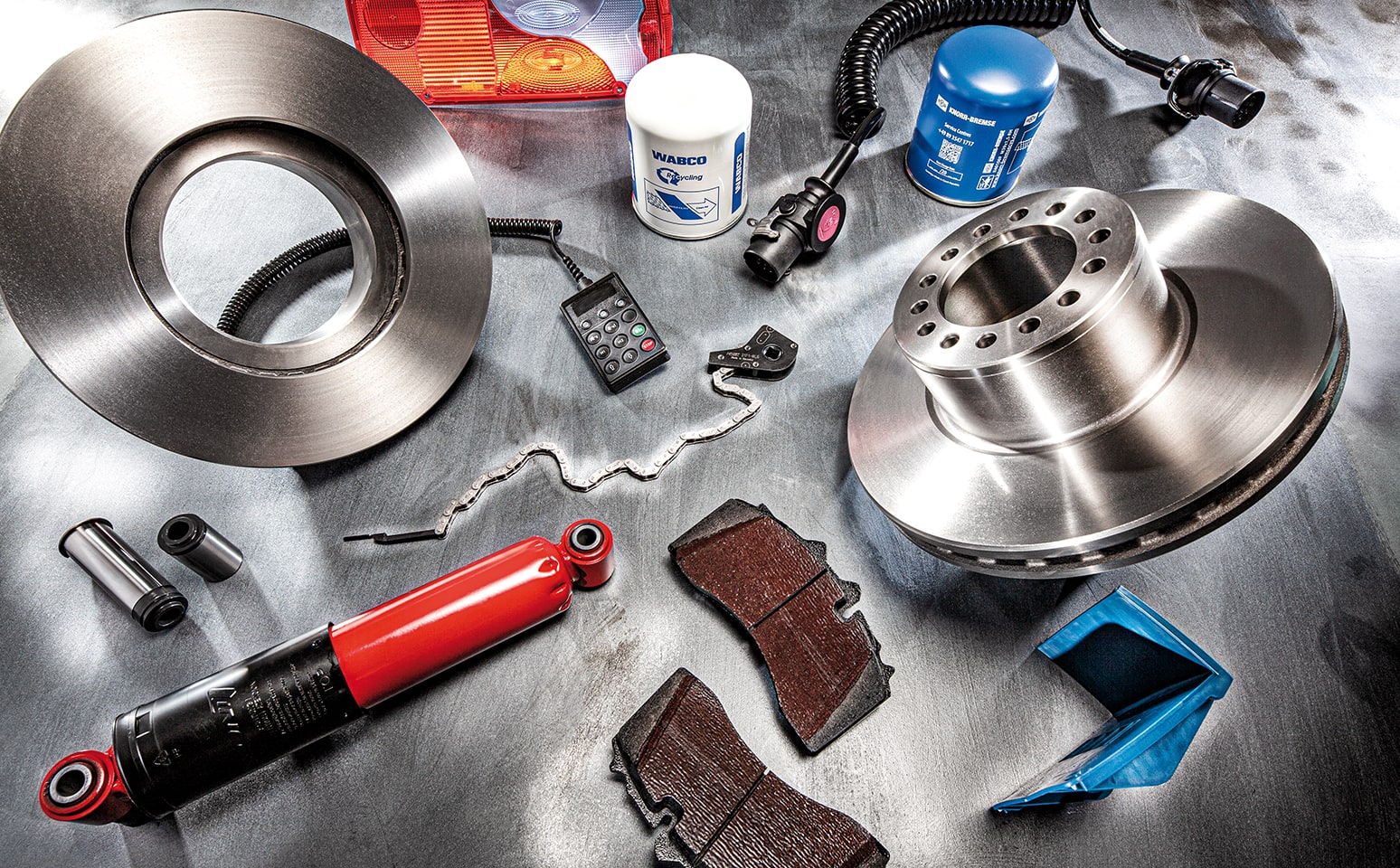 Our complete range of products
We cooperate with all leading system manufacturers, so we can offer a full product range of drum brakes and disk brakes for all commercial vehicles. From transporters to heavy transport trucks, from trailers to buses: you'll find the perfect brake parts in our shop. With more than 40 locations in Europe and three central warehouses, we can deliver the necessary spare part as quickly as possible.

Of course, all the products in our selection meet either the specifications of the original manufacturers or the guidelines for parts testing that apply in Europe and/or Germany, such as those issued by the German Federal Motor Transport Authority.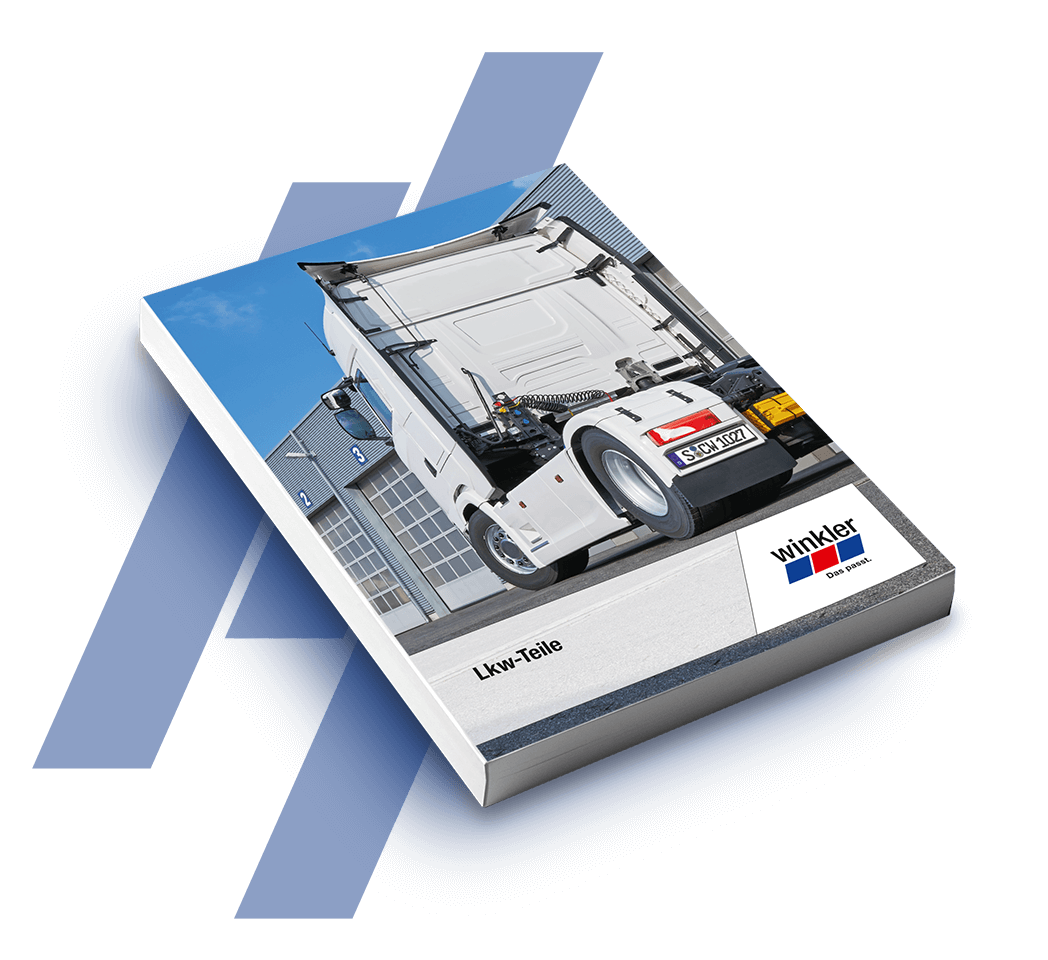 Catalog "Truck Parts"
With our catalog we offer you an overview of our all-round assortment with all common spare and assembly parts for your truck. Here you'll find items such as engine, drive, brake and cab parts as well as the right lighting for all makes of DAF, Iveco, MAN, Mercedes, Renault, Scania and Volvo. (catalog only available in German)
Functioning brakes are absolutely essential for your commercial vehicle! Mechanical brake parts are generally wear parts, first and foremost brake pads, of course, which bring your vehicle to a halt through the friction generated on the brake drum or brake disc - but wear out a little every time they do so. That's why brake pads must be checked regularly and replaced if they show signs of wear.
However, other parts of the brake system are also subject to mechanical stress and the associated wear. These need to be checked regularly and replaced if necessary. This applies mainly to the brake shoes, brake shafts and slack adjusters of drum brakes and to the brake disks of disk brakes. These parts especially undergo very high mechanical and thermal stress, due to the extreme temperature changes. Added to this are external influences such as water and moisture, grit and dirt, which are particularly hard on the moving parts of brake calipers.That's why regular checks are absolutely essential here, too.
No matter which part you ultimately need to repair the brake: winkler has it ready in their huge assortment of spare parts. Do you need help in choosing the right spare parts for your brake or the proper brake disks or brake drums? Contact us, our technical specialists are happy to help you!