Air conditioning service bus
With a well-functioning air conditioning system, passengers will immediately feel much more comfortable in your omnibus. When there is good care and regular maintenance, modern devices provide full performance with a long service life.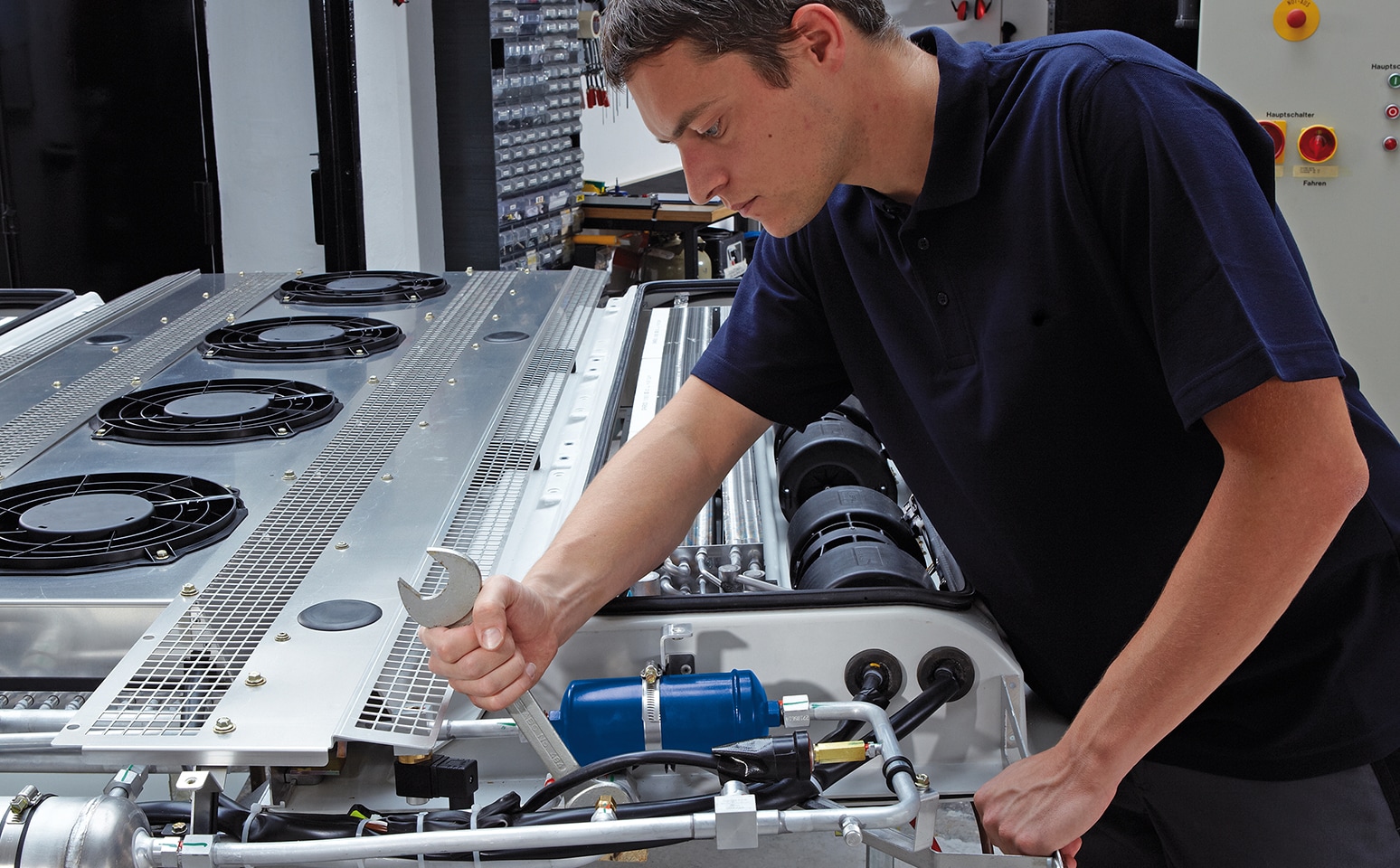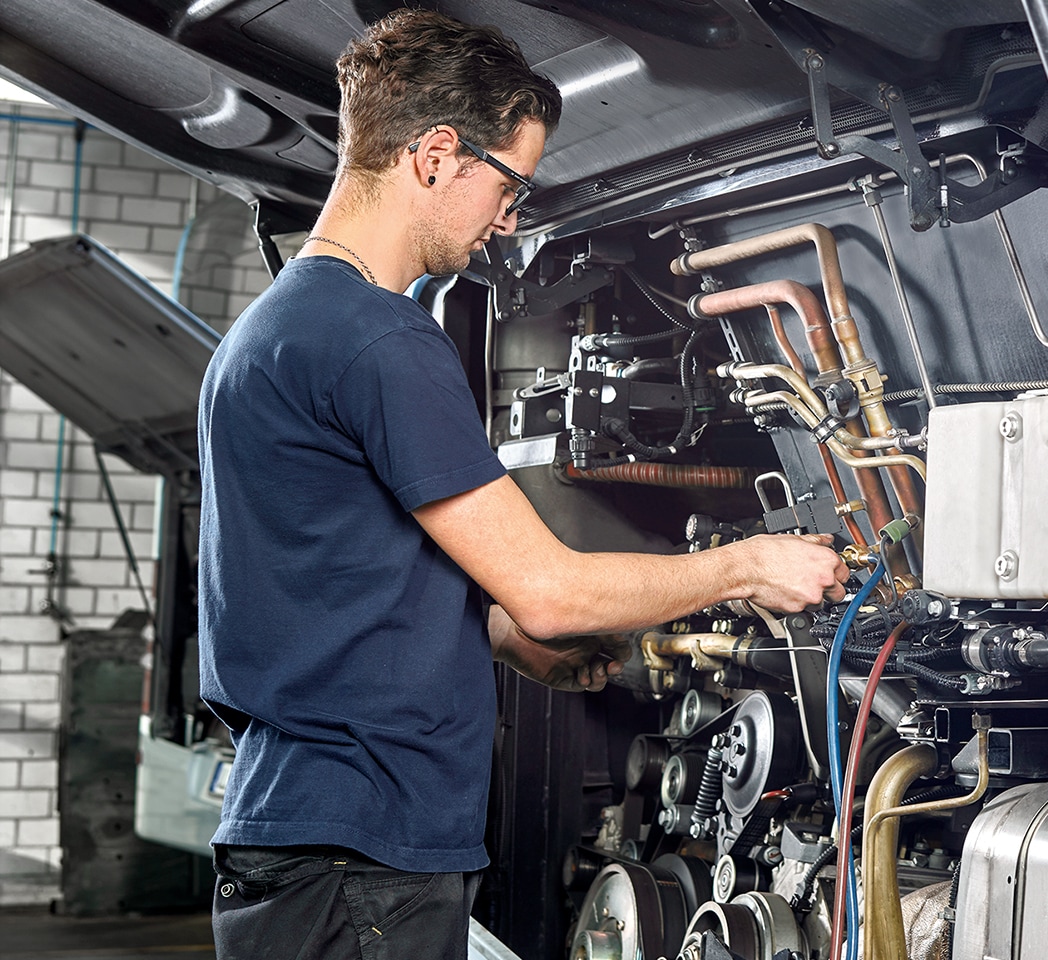 Regular air conditioner maintenance
Although air conditioners are self-contained systems, refrigerant particles that are significantly smaller than air molecules nevertheless continuously escape at connection points. Up to 15% of the refrigerant is thus lost per year.

This is just one example of why modern air conditioning systems need to be cared for and regularly maintained in order to perform at full capacity and remain functional over a long lifespan. With the appropriate equipment and practical expertise, you as a omnibus company or omnibus workshop can perform many maintenance tasks yourself, reducing costs and time.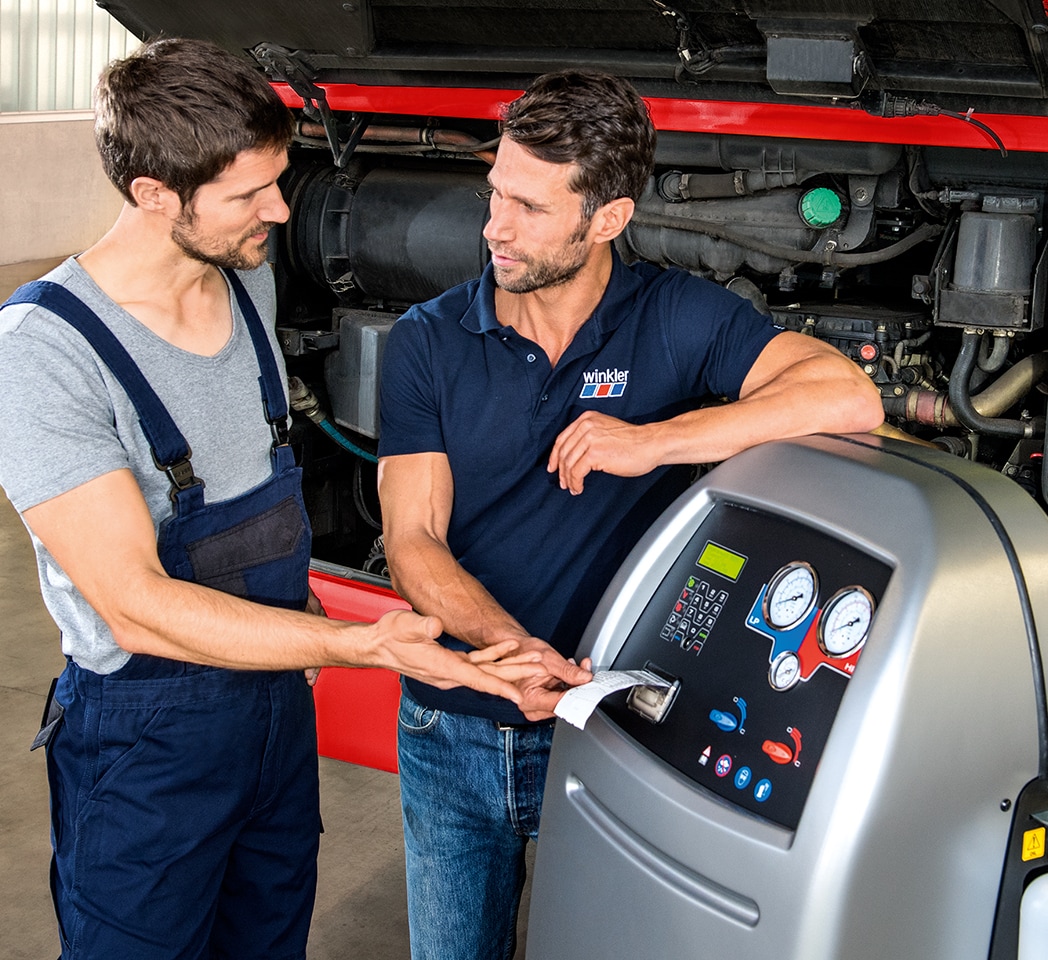 Experts for omnibuses
The omnibus experts at winkler are in close contact with our suppliers, manufacturers and customers. As a result, we are as deep in the subject matter as it is possible to be, know the problems, challenges - and the best solutions. With this special know-how, we can take a holistic view of your systems and thus specifically identify possible sources of error in your cooling and air conditioning systems.