Seals for hydraulic systems
We offer a wide selection of sealing rings, seal sets, support rings and maintenance materials that you can use to help reduce the wear on your seals.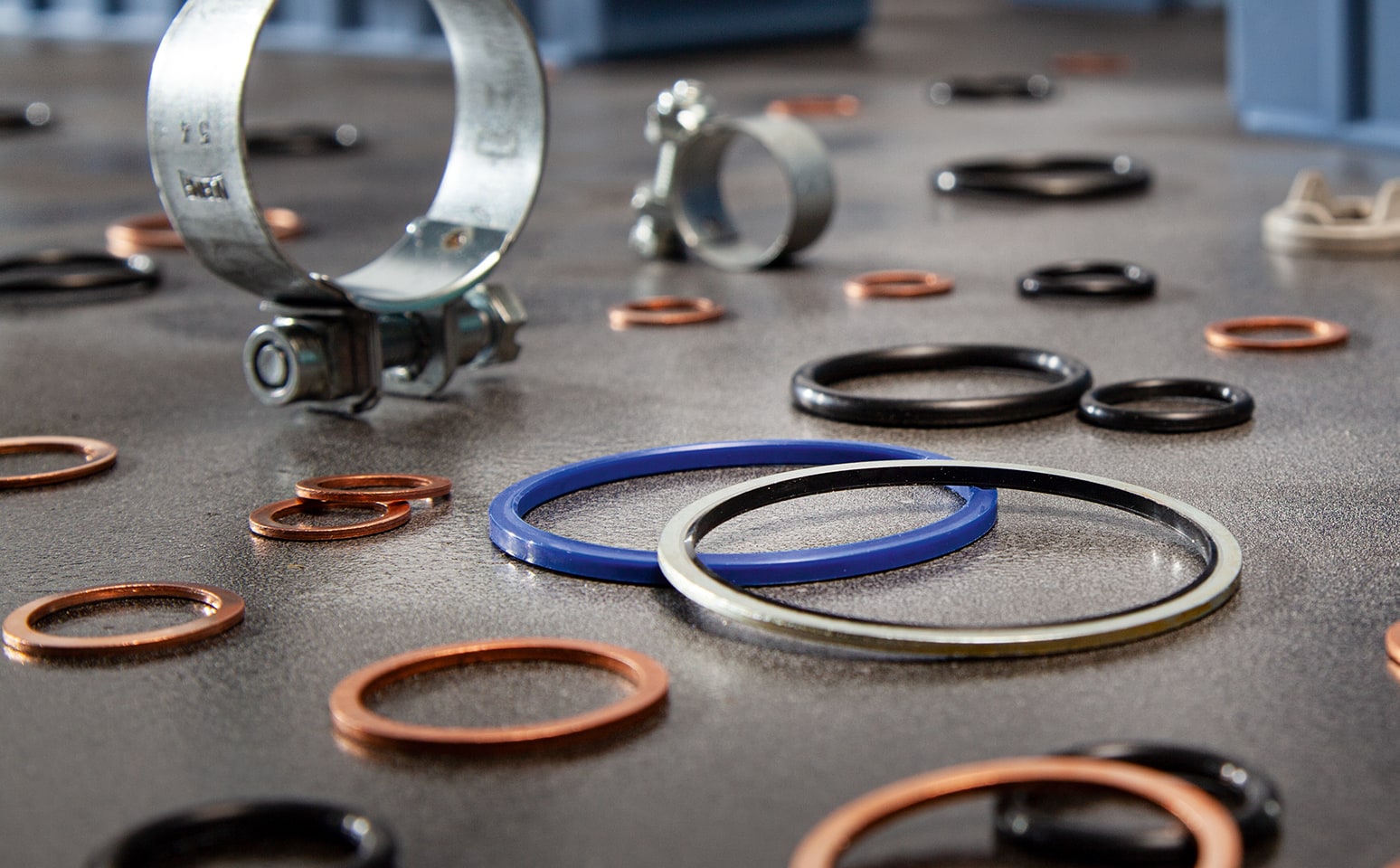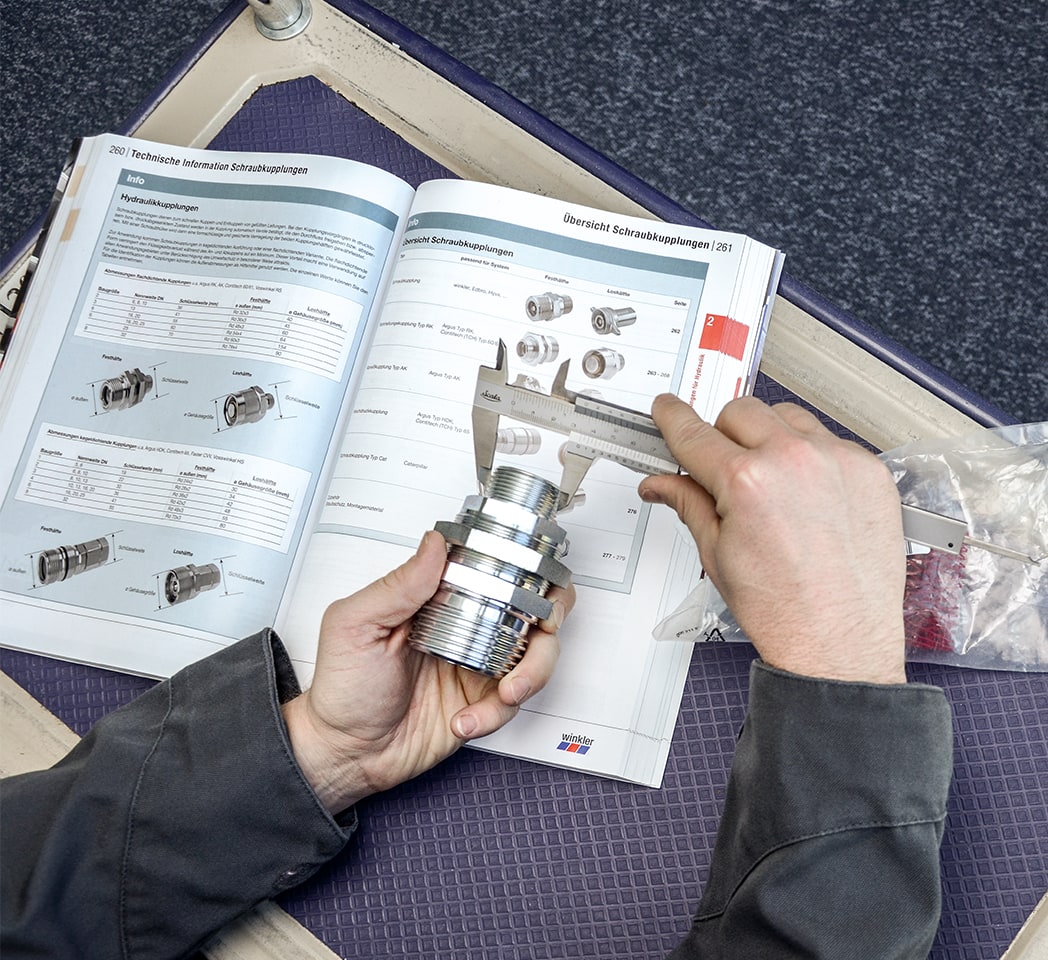 Nothing keeps running without maintenance
Through intensive use, general exposure to the elements, and also simply the effects of time, the seals of couplings, fittings, and screw connections can wear out. That's why it's important to check seals regularly and in maintenance cycles specific to the application – and to replace damaged seals.
With our assortment, you're prepared for any situation: For example, we offer profile sealing rings as regular O-rings or U-seal rings, both in metric and inch sizes and suitable for SAE connections. We naturally also offer sealing rings made of various materials such as NBR, PUR, copper and aluminum.
If you are looking for seals for screw connections, you'll also find what you're looking for. winkler offers sealing rings for piping parts and connecting parts such as screw-in connections, rotary fittings, and swage fittings. Various brands of seal sets, support rings for screw couplings and plug-in couplings are also available from stock.
Complete sealing ring assortments as well as seals for multi-couplings from various manufacturers round off our range of hydraulic seals. Do you need something special and you need advice? Our technical specialists are happy to help!
Catalog "Hydraulic Components"
Discover over 3,500 items related to mobile hydraulics in our catalog - from hydraulic systems and power units to oil containers, hydraulic oils, pumps and motors. In addition, with the help of our practical tips for users, you can also educate yourself on the subject of hydraulics at the same time. Browse online or order now! (catalog only available in German)