Shock absorber
Making sure the trip doesn't become torture: Our full range of shock absorbers for buses, trucks and transporters as well as for trailers and semitrailers keeps everything smooth.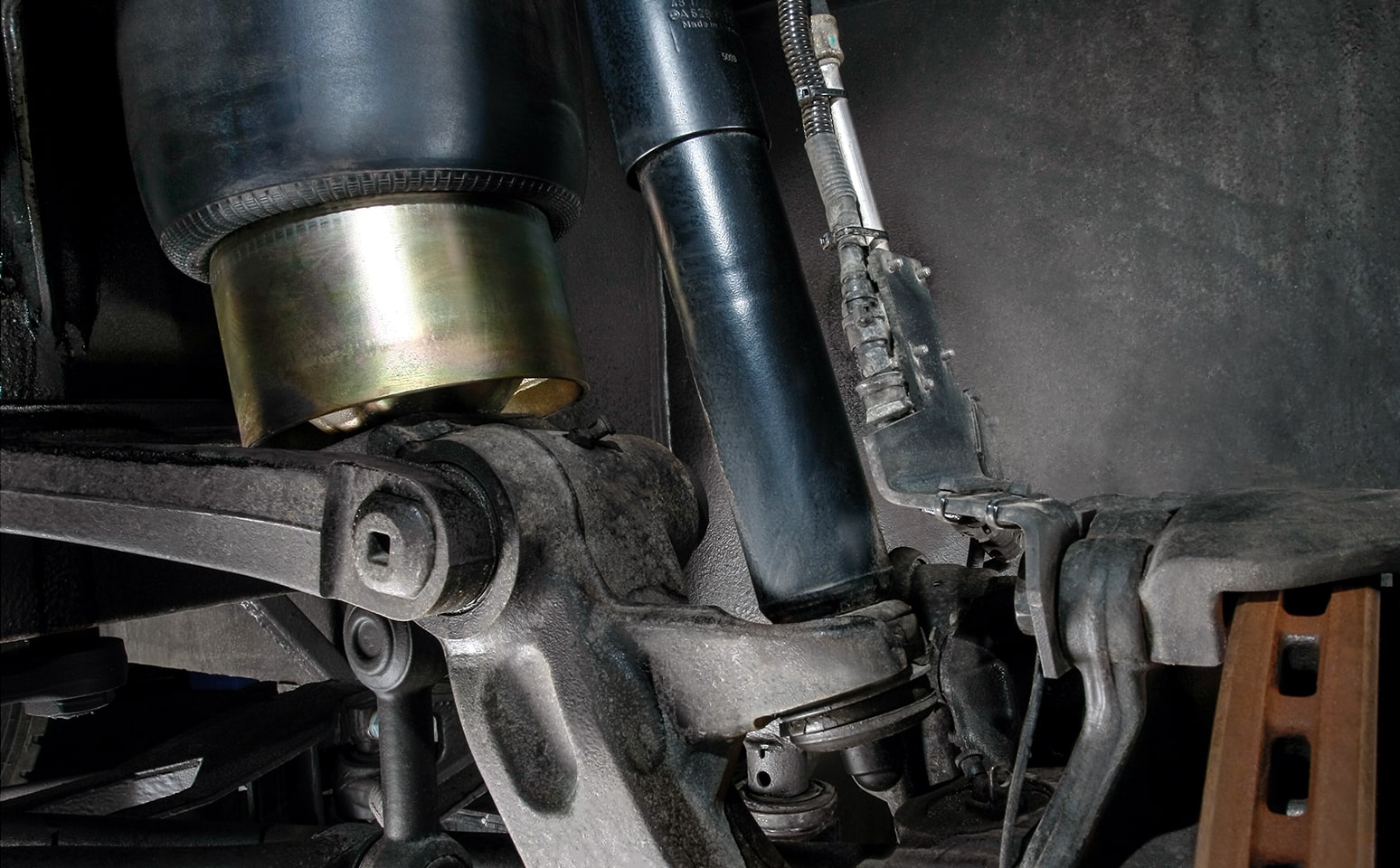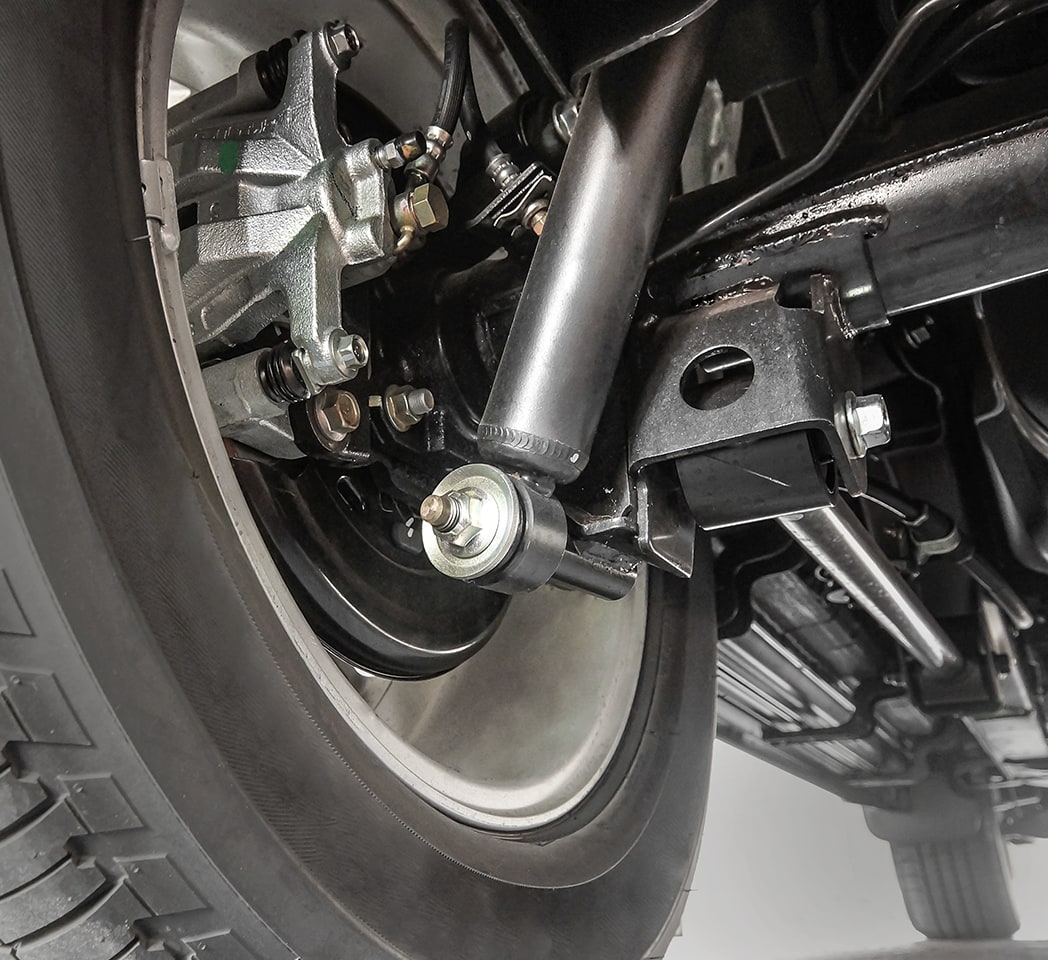 The highest quality
For our selection of shock absorbers, we work closely with the leading original equipment manufacturers in the automotive industry. In addition, we also offer shock absorbers from our own winkler brand. These are manufactured on state-of-the-art equipment and according to the specifications of the automotive industry. Naturally, our manufacturers are certified according to ISO 16949.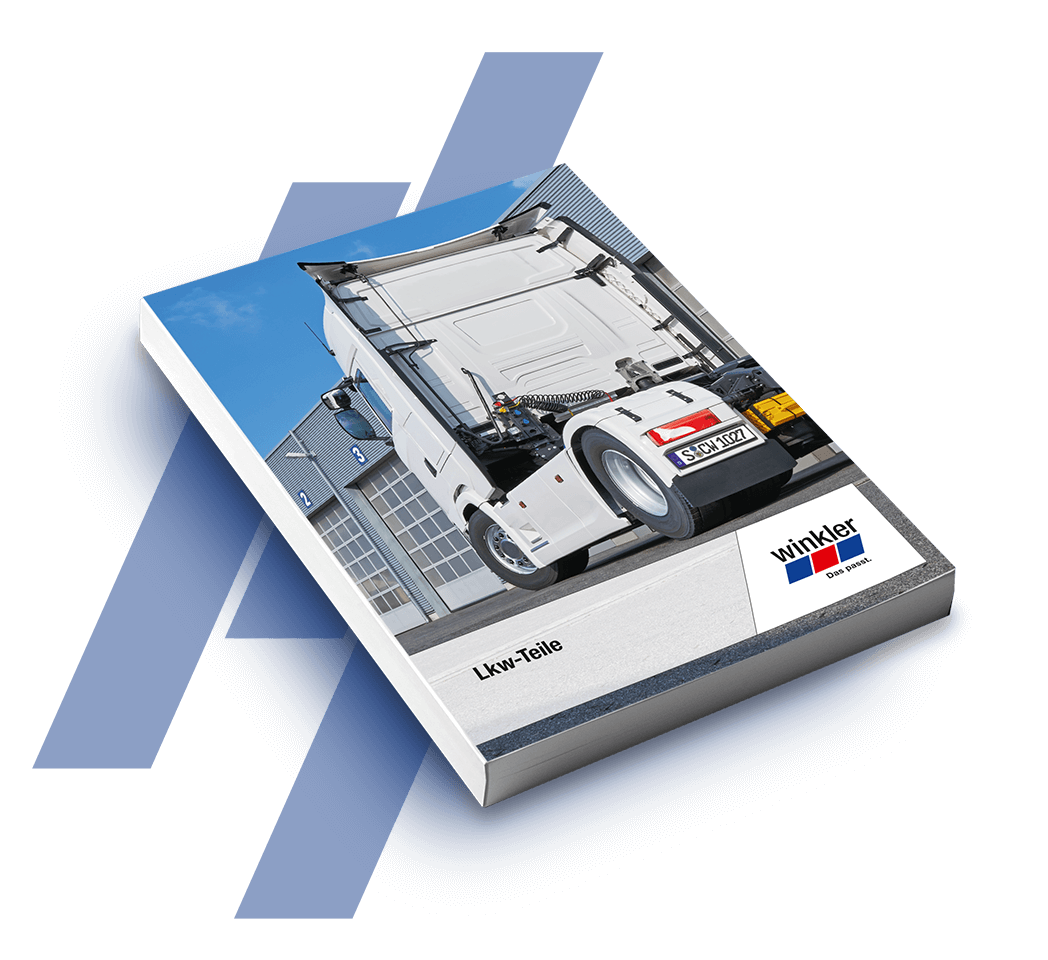 Catalog "Truck Parts"
With our catalog we offer you an overview of our all-round assortment with all common spare and assembly parts for your truck. Here you'll find items such as engine, drive, brake and cab parts as well as the right lighting for all makes of DAF, Iveco, MAN, Mercedes, Renault, Scania and Volvo. (catalog only available in German)
Shock absorbers for trucks: safety and comfort
The right shock absorbers in trucks and buses, designed for the vehicle and its maximum load, are essential for keeping the load and the whole vehicle safe. Shock absorbers reduce the vibrations in the chassis suspension, so the wheels always stay in contact with the road surface, even if the surface is uneven. This increases the stability of the vehicle and safety on the road.
At the same time, reducing the vibrations protects sensitive cargo from jolts that are much too severe. Of course, exactly the same applies to the shock absorbers on the axles of your trailer or semitrailer.
Last but not least, cab dampers make sure drivers spending many hours behind the wheel of their trucks get the smoothness they deserve. In doing this, dampers actively help to keep drivers healthy and satisfied.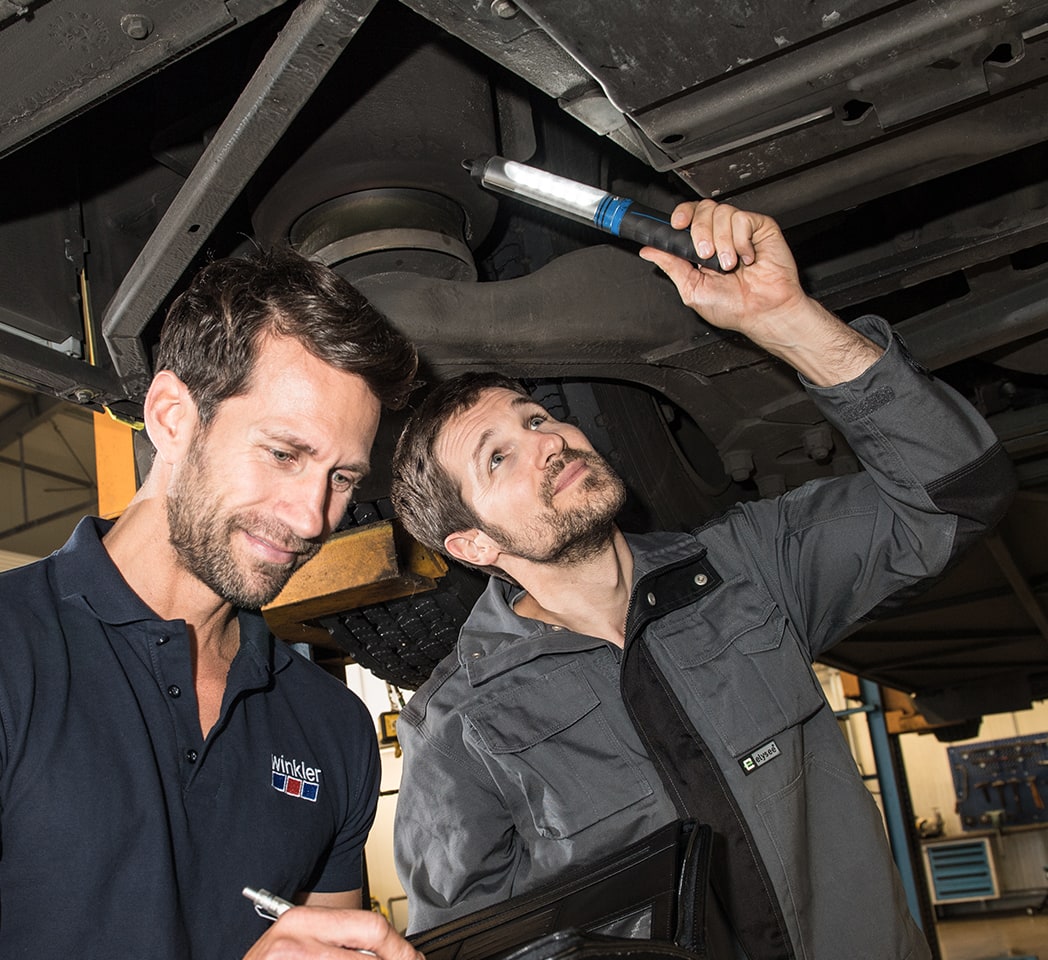 Regular maintenance and check-ups
Shock absorbers, like all mechanical parts of your vehicle that are put under heavy loads, also suffer a certain amount of wear. That's why these need to be checked regularly in trucks and commercials vehicles, serviced, and replaced if necessary. So it's natural that other components should be checked as well, such as the chassis springs, suspension, etc. This is especially important if the shock absorber is already defective, as this causes a very heavy load on the surrounding components. The result is a correspondingly high level of wear!

A skilled technician will recognize impending damage early enough and prevent it, preventing expensive breakdowns or even accidents.