Workshop equipment
The complete equipment for your workshop: welding equipment, bench drills, power generators and much more, as well as everything for managing oils, greases, fuels and chemical products.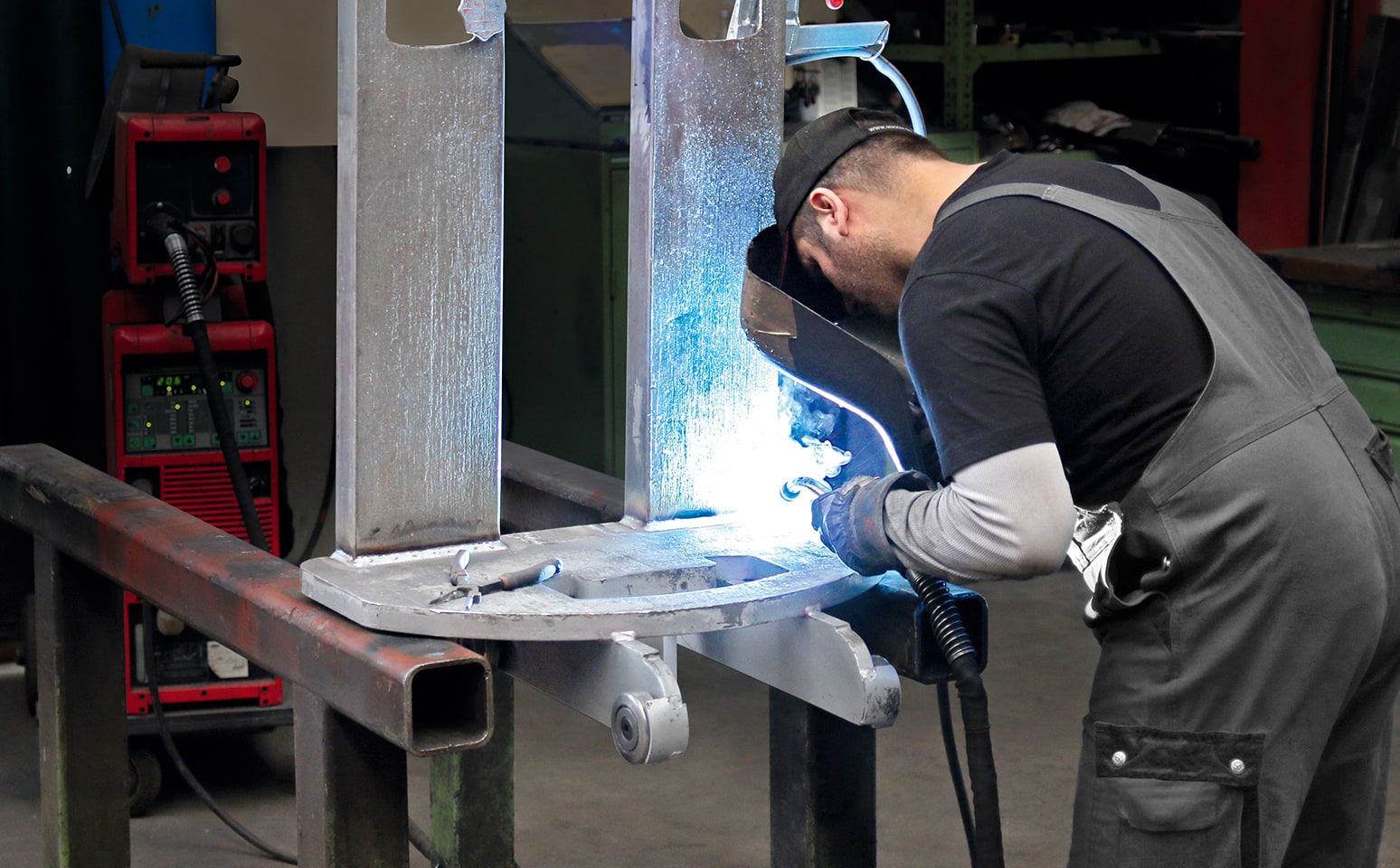 Oil and grease management
We offer a variety of barrel pump and lubrication devices for any purpose imaginable – from electric to pneumatic to mechanical, there is something for every preference and need. For the "other side" of oil and grease management, this of course also includes drip pans and waste oil collectors. In this range, we rely primarily on the brands Horn, Rapid and Meclube.
From generators to welding equipment
With power generators from Endress and cable drums from AS Schwabe, you're well prepared for the energy requirements of your machines. Our assortment will get you well-equipped. We offer wheel hub pullers and king pin presses as well as bench drills from ELMAG, bench drills (for example from Compac or AC Hydraulik) and also pneumatic spring presses and infrared dryers.
Especially when it comes to welding equipment, you are in good hands with us. As a Certified welding specialist This subject is extremely important to us. In our assortment you'll find induction welders from Vauquadrat, plasma cutters and welders from GYS or Rehm and of course, all necessary accessories such as welding wire, gas nozzles and even protective welding screens.
All you need for hoses and pipes
For the production of tubes and hoses, our assortment offers the manufacturing machines from Uniflex. Whether you need pipe bending machines, hose cutting machines, embossing machines, hose presses or hose peeling tools – in our shop you'll find what you are looking for. For storing hoses, our assortment naturally includes hose reels.