Assembly parts and vehicle equipment
In our assortment, you'll find a wide selection of attachments and accessories for tank trucks and silo trucks.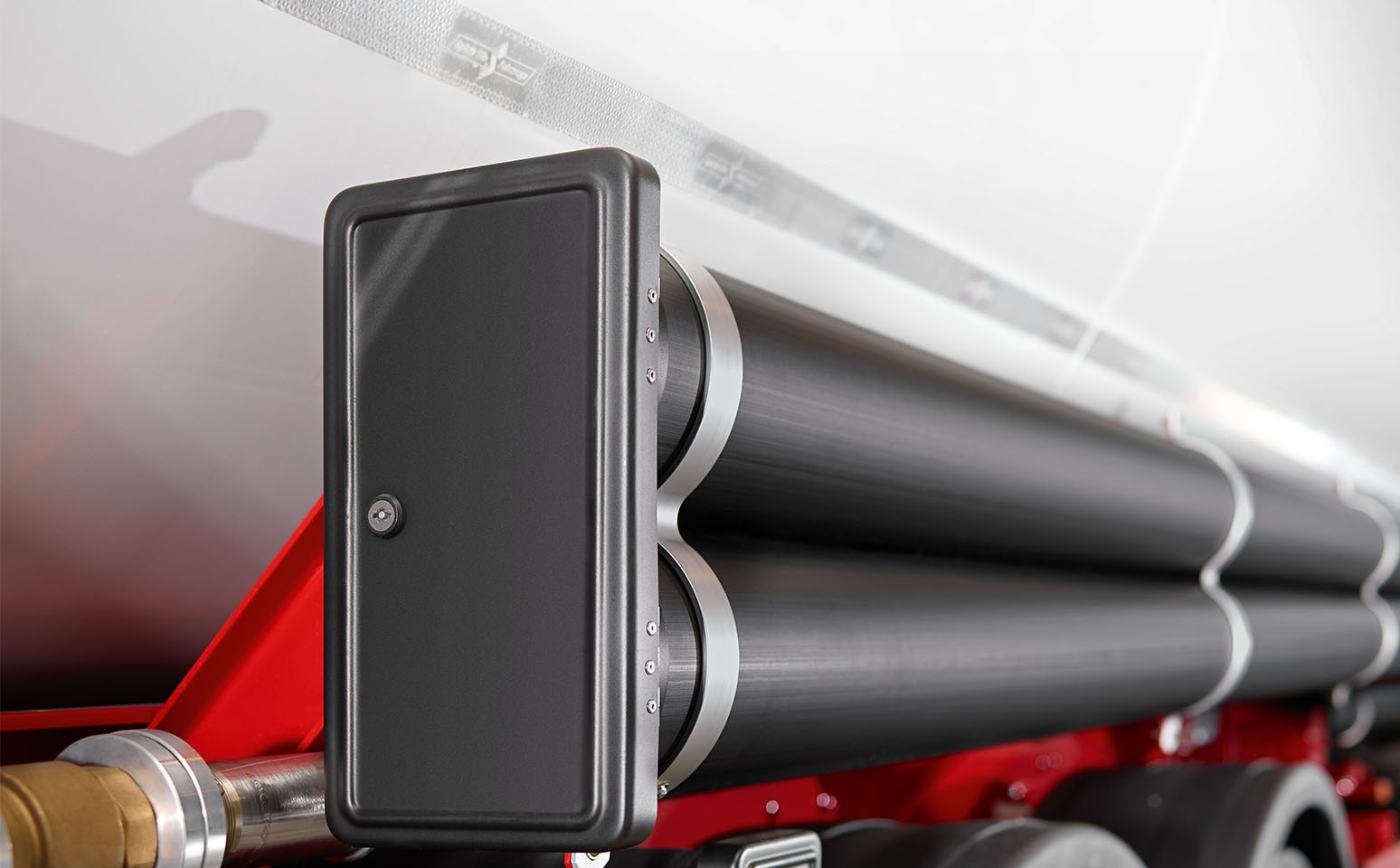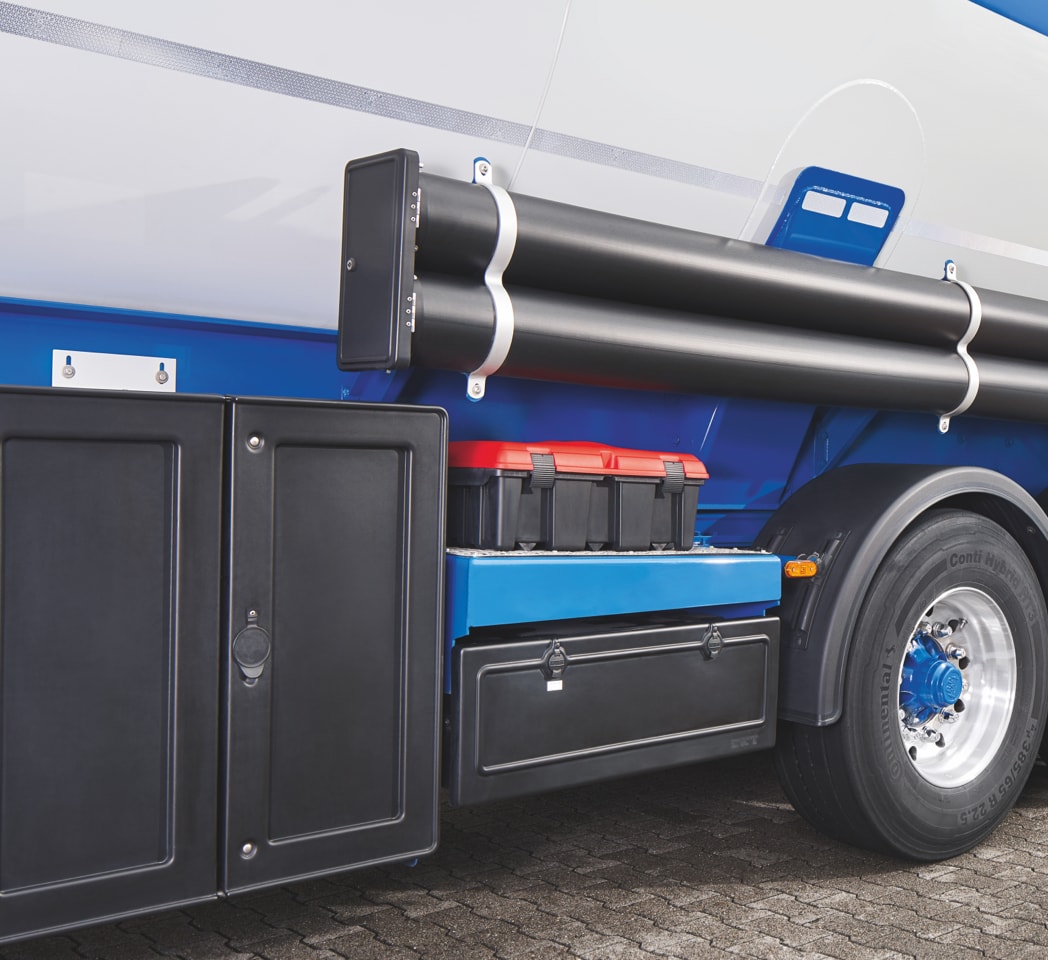 Equipment for hazardous goods, attachments and more
Our extensive selection of attachments and accessories for silo and tanker vehicles will impress you – it doesn't stop with hose tube containers and fenders!

For example, we offer hose tube containers, tool boxes, document bags, special fenders, grounding cable reels, and even stabilizing winches that can be attached to your vehicle. This also includes complete hazmat equipment, such as hazardous goods cases, warning plates and markings, and also fire extinguishers with fire extinguisher boxes.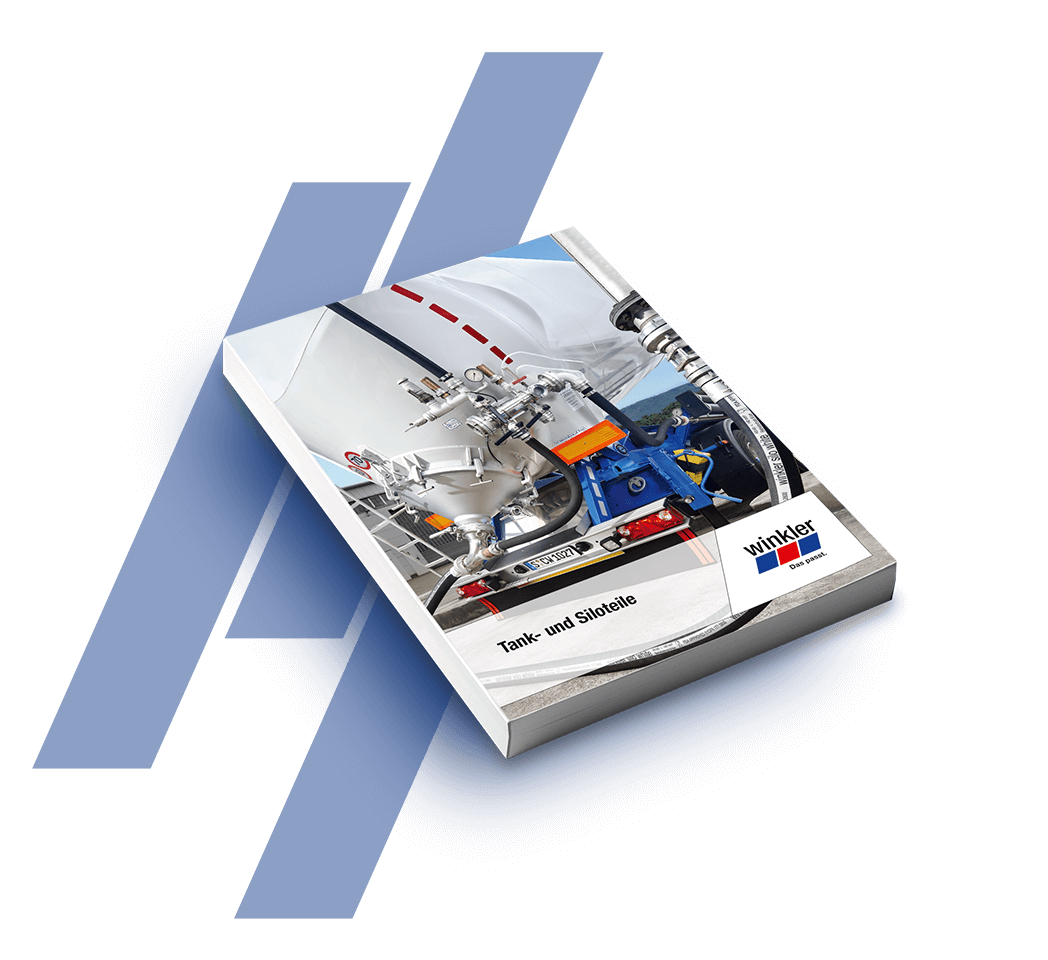 Catalog "Tank and Silo Parts"
From hose goods, fittings, assembly parts and shut-off valves to compressors and unloading accessories, we offer everything you need for your tanker and silo truck. The catalog is rounded off by a technical appendix with helpful tables and safety instructions. See for yourself. (catalog only available in German)