Hydraulic pumps
Whether it's a simple hydraulic pump or dual-circuit pump, a straight pump or axial piston pump – we deliver you the right equipment and accessories for your hydraulic system.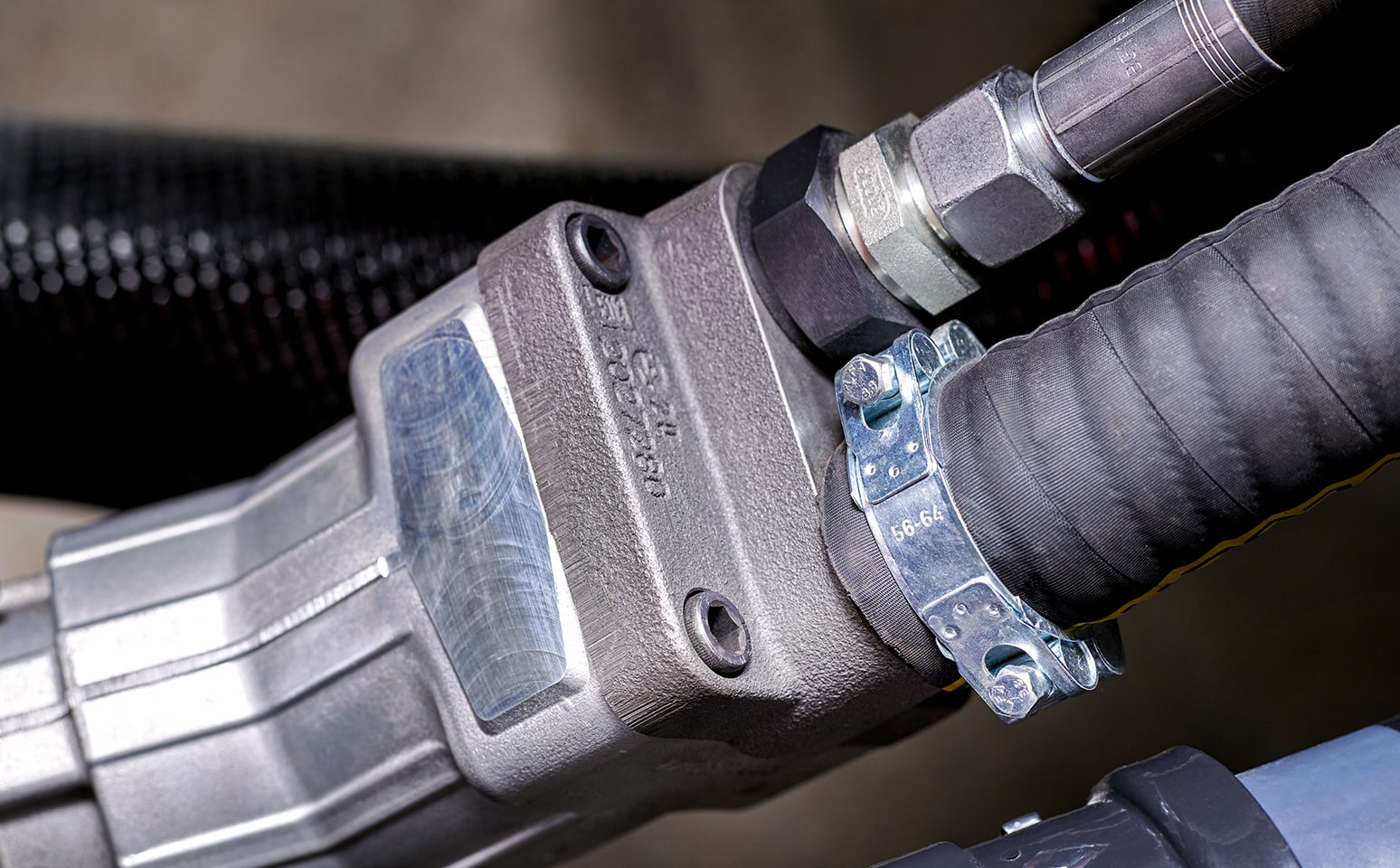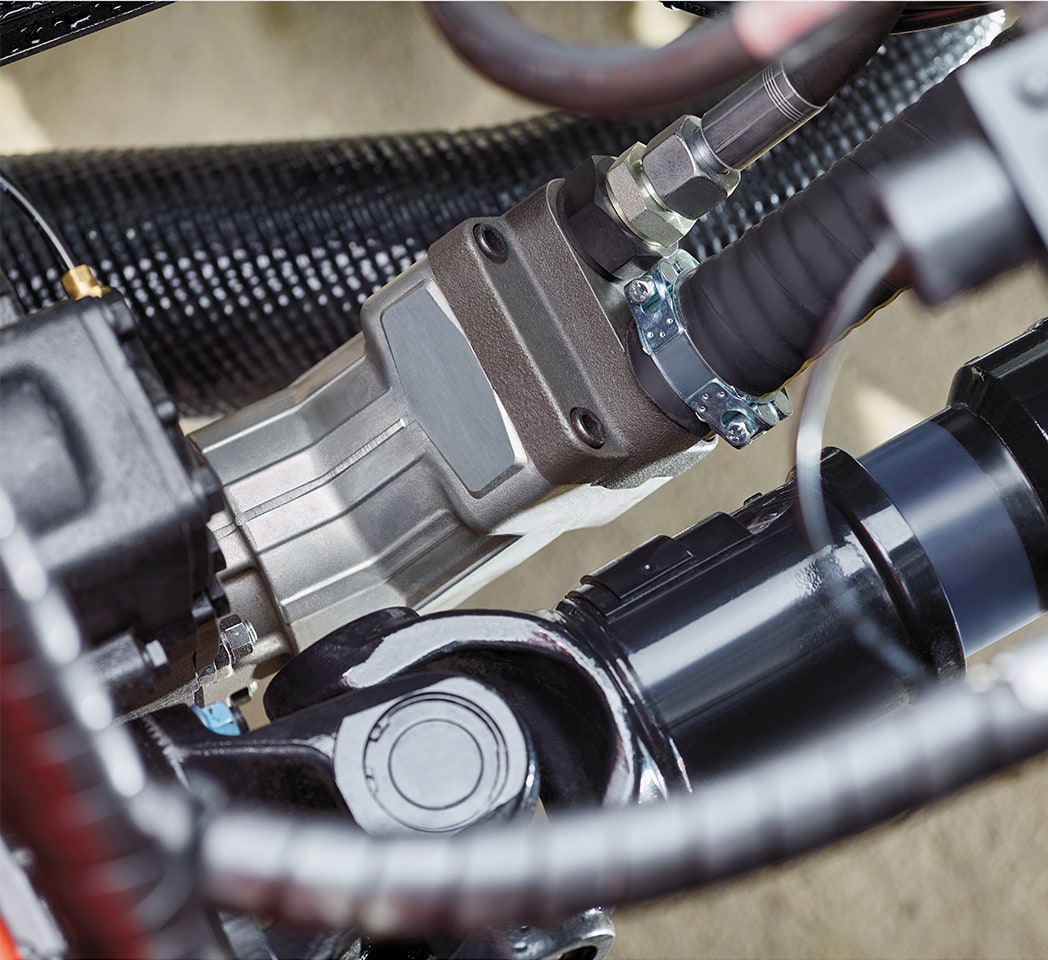 Choose your pump wisely
Selecting the right hydraulic pump is a decisive factor in making sure that the entire hydraulic system works properly. The pump, along with the drive motor and the gearbox, is a complex unit. We'll help you to make the right choice when selecting this important part!

The many choices in our assortment make this possible: We offer all kinds of versions from brand manufacturers such as Parker, Bosch Rexroth, Meiller, Sunfab, Hydro Leduc and Interpump. This includes straight hydraulic pumps as well as axial piston pumps for use in tipping systems or constant pressure units. No matter what the construction or application is, we naturally offer every type of hydraulic pump with a wide variety of delivery rates.
If you need pumps with two independent delivery flows, our selection also includes the right dual-circuit pump – in a straight construction or with an inclined axis.

Our selection also includes variable displacement pumps with load-sensing technology for all kinds of commercial vehicles and agricultural vehicles, as well as hydraulic pumps for PTO operation. For municipal and waste disposal services, we gladly supply products from our wide selection of Parker Hannifin vane pumps. Hand pumps, drivers cab tilt pumps, drivers cab tilt cylinders: We even have many variants and lots of know-how to offer for hydraulic applications on the cab.

The matching accessories, from bypass valves to suction pieces, mounting sets, seals, leakage oil connections and adapters, are of course also included.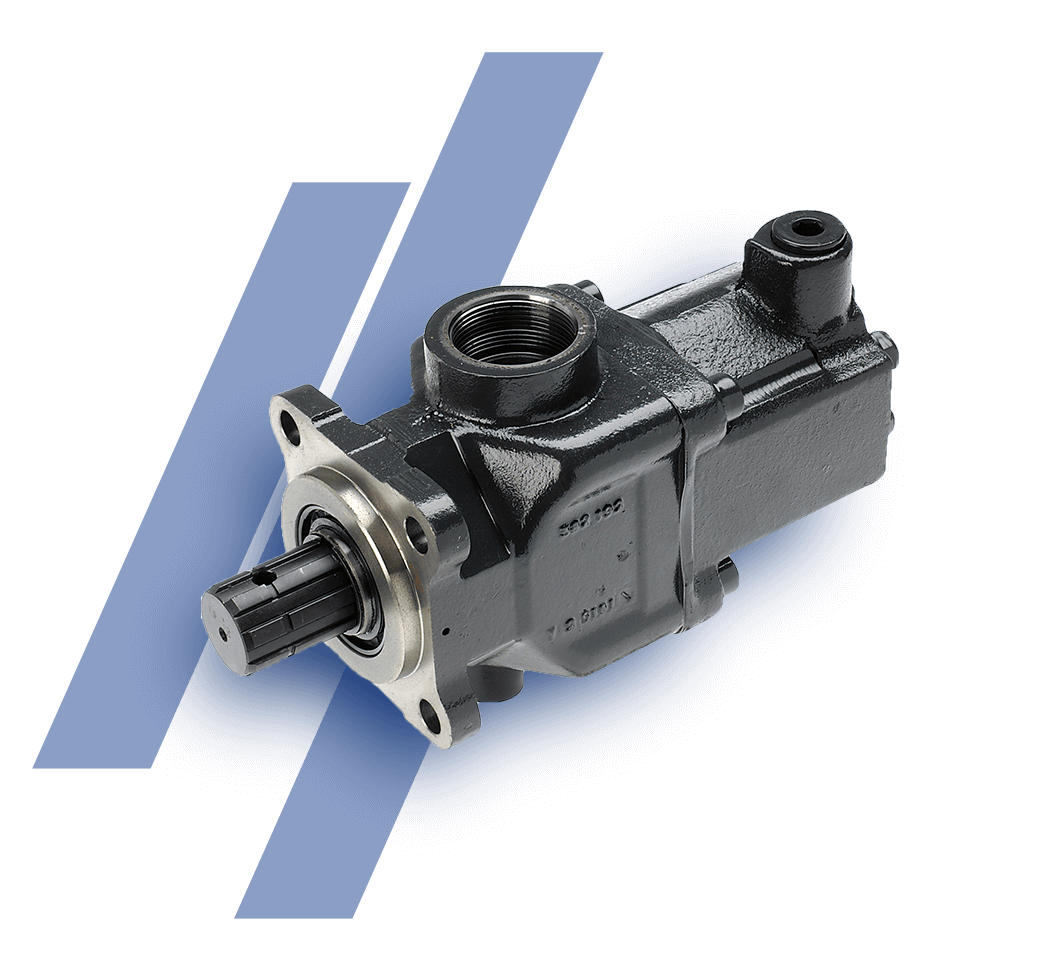 Exchanging a hydraulic pump
Valuable tips: What you need to consider when replacing the most important part in the hydraulic system.
The term "hydraulics" never just describes one single part, but always a complex system with components that must be coordinated well with each other, and with the actual intended use of the system. In this sense, hydraulic pumps are one of the central components of a well-functioning hydraulic system, and they must be designed to meet its needs and purposes. There are multiple factors for this, and the various constructions (gear pumps, vane pumps, piston pumps...) and the right delivery rate are just the start.
Whatever the task, our pumps provide the right volume flow and make sure your oil gets the Hydraulic cylinders, Hydraulic motors or Other aggregates moving. We have various models for this, so the right rotational speed, the right power for your drive will always be found.
Our technical specialists make sure that you are guaranteed to use the right hydraulic oil for your system, and they are also ready to help you with any other questions you may have.
When it comes to gear pumps, we have a large, diverse selection so you're sure to find a pump that fits your applications and needs. For trucks, we offer gear pumps with a 3-hole and a 4-hole flange for various drives and pressure ranges. To operate your Liftgate we of course have the matching hydraulic pumps for all popular makes such as Bär Cargolift, Dhollandia, Dautel, Sörensen and Zepro.
Our various sizes of gear pumps (even tandem pumps) meet the special requirements for agriculture and forestry. These pumps are also available from stock in a wide selection for various manufacturers such as Same, Steyr, Massey Ferguson and Unimog.