Load securing and warning markings
All you need for safety: In our wide assortment you'll find everything you need to secure your commercial vehicles and your load.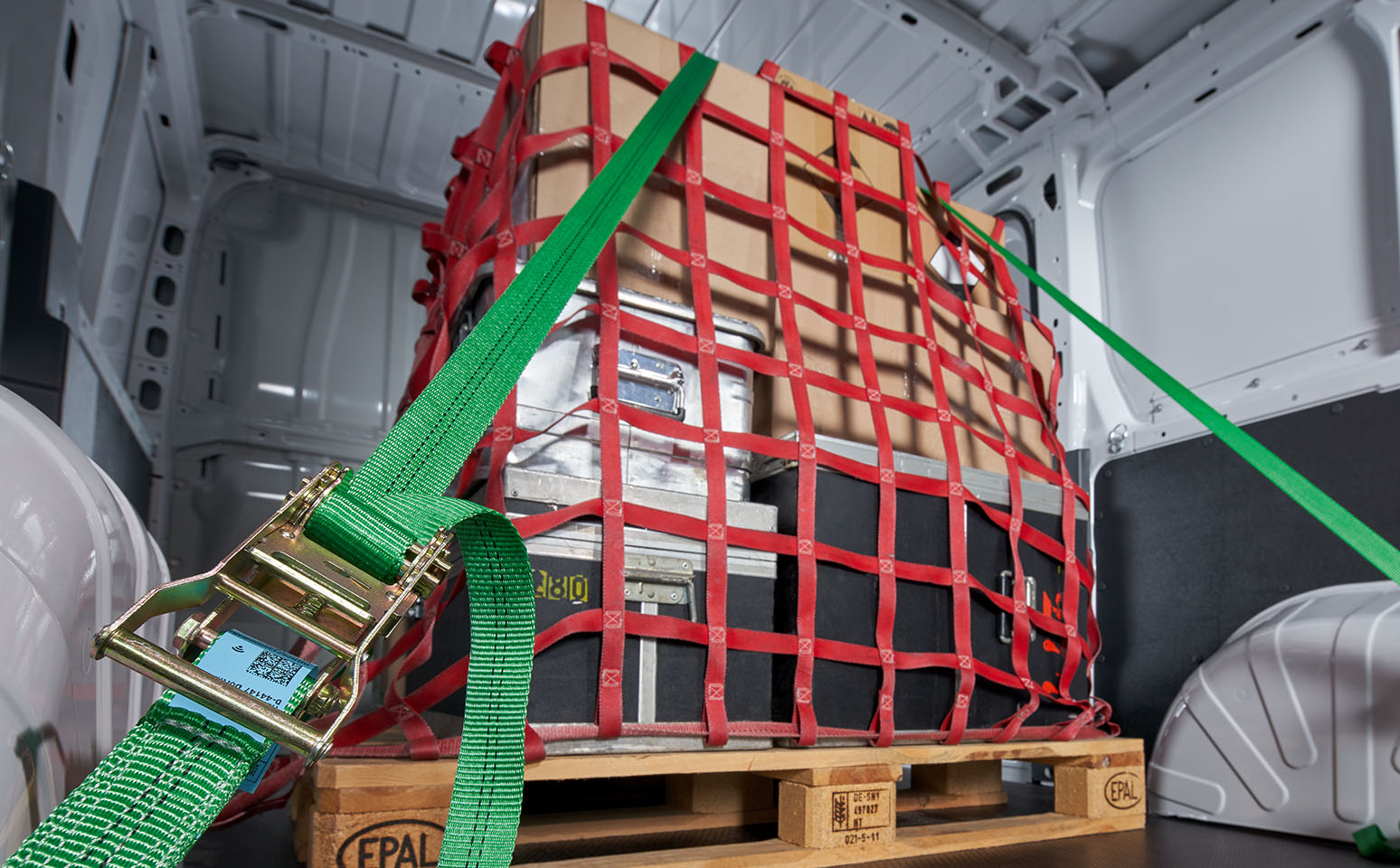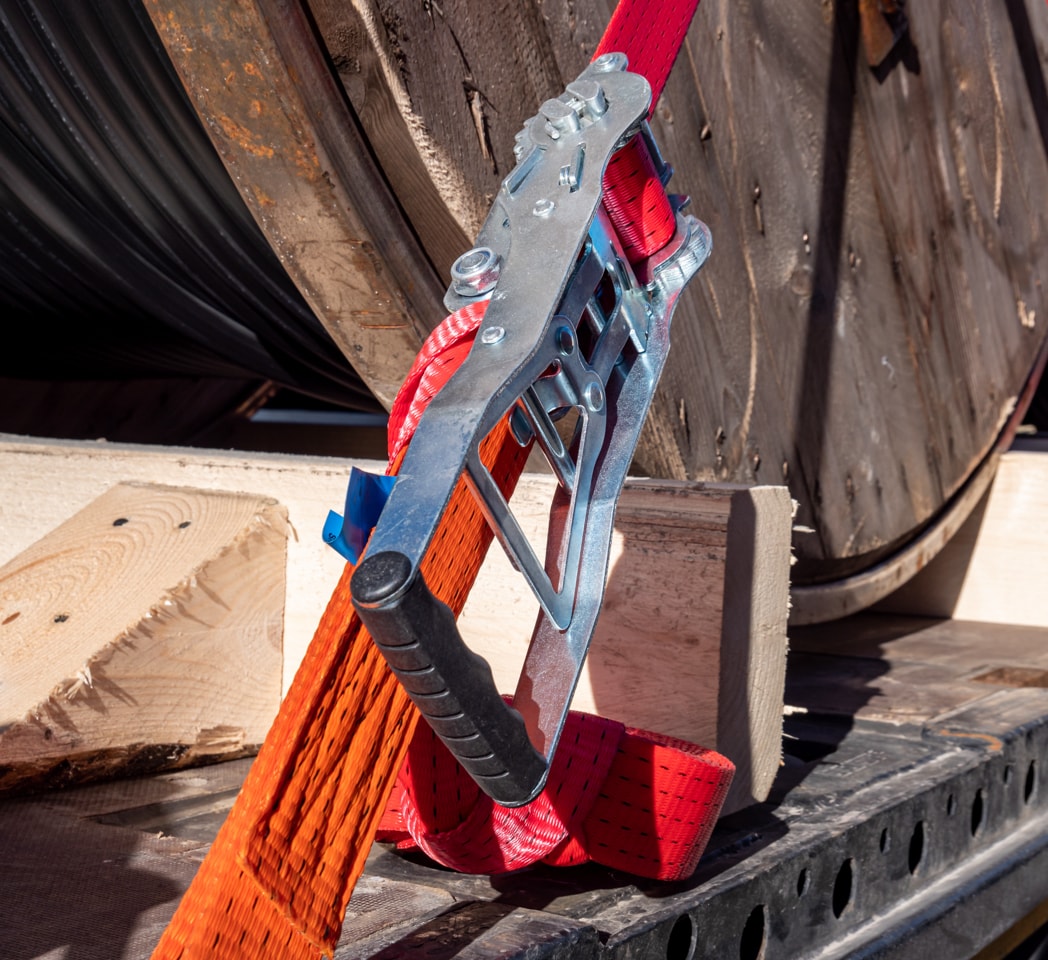 Ensure safety
When transporting loads and also in day-to-day operations, proper safety measures are the most important aspect when working with commercial vehicles. With our full selection of high-quality products for securing loads and for marking vehicles and work areas, such as construction sites, we can help you do exactly that.

During the transport of your load, shipping companies and drivers carry the high responsibility to keep it secure. In our assortment you'll find lashing straps and anti-slip mats, tarpaulin covers and clamping bars, and much more. Our technical specialists will be happy to help you find suitable solutions; we also offer comprehensive training courses in load securing.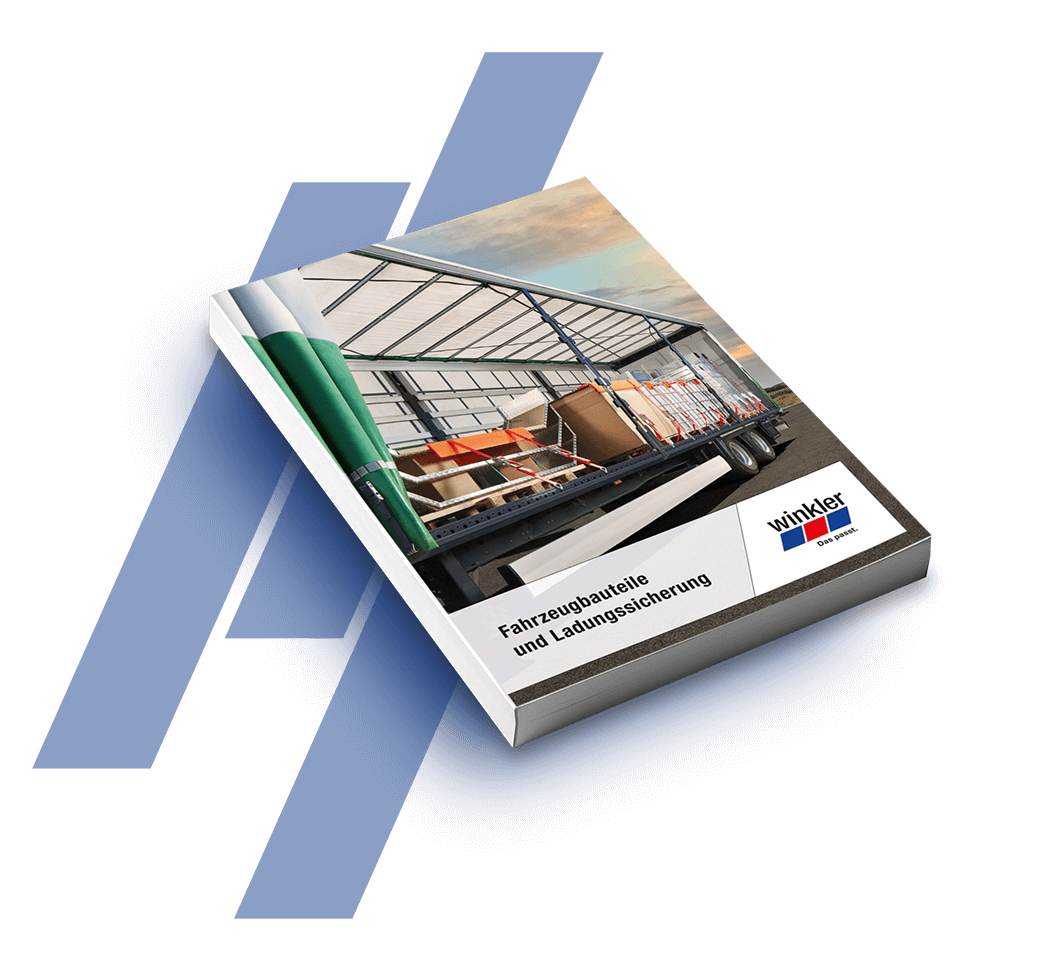 Catalog "Vehicle Components and Load Securing"
Are you looking for tarpaulin, swap or tipper bodies, vehicle connecting components, frame accessories, fenders, lashing straps or caution signs for your vehicle? With our product range you are safely equipped in terms of vehicle components and load securing. Get an overview now with our catalog. (catalog only available in German)
Load securing is mandatory and a necessity.
During the transport of your load, the driver and the company carry the high responsibility to keep it secure. The goods must not slip or fall over during normal driving, nor in the event of an evasive maneuver or emergency braking. Once the load is out of control, it could become damaged on the truck bed.
However, it could happen that a load damages the transport vehicle or even falls off the vehicle. In this case, inadequate load securing is not only a danger for the driver and the commercial vehicle, but also for others on the road. That is why such mistakes must be avoided at all costs – but day-to-day experience shows that many loads are still secured inadequately or even not at all.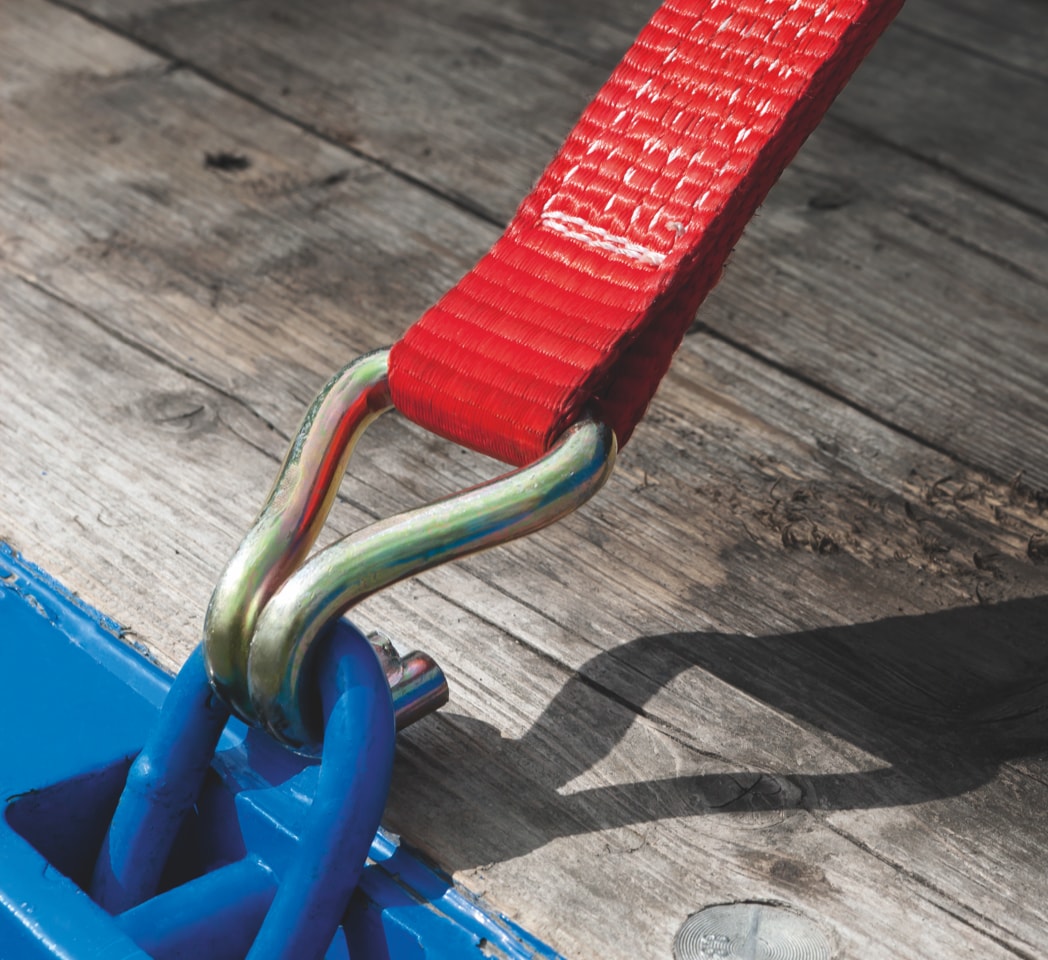 All kinds of load securing equipment
With the right equipment, load securing is easy on intact and properly constructed truck beds. Anti-slip mats increase the floor friction and prevent slipping during smaller curves; suitable lashing equipment is used to hold the individual objects in place on the truck bed.

Lashing straps and lashing chains can be used to lash down objects, while tensioning straps, ratchets, clamping bars and locking bars make sure that the load does not start to move. With special solutions, such as X-lashing containers or the AJS lashing bar system, which enables tight-fit securing, even complex load problems can be solved.
Do you need to transport reinforced steel meshes? There's also a solution for that.

Making sure there are no gaps is still the essential factor! Also make sure, for example, that individual objects cannot fall off, or use cover nets to prevent lightweight objects from being blown off the truck bed.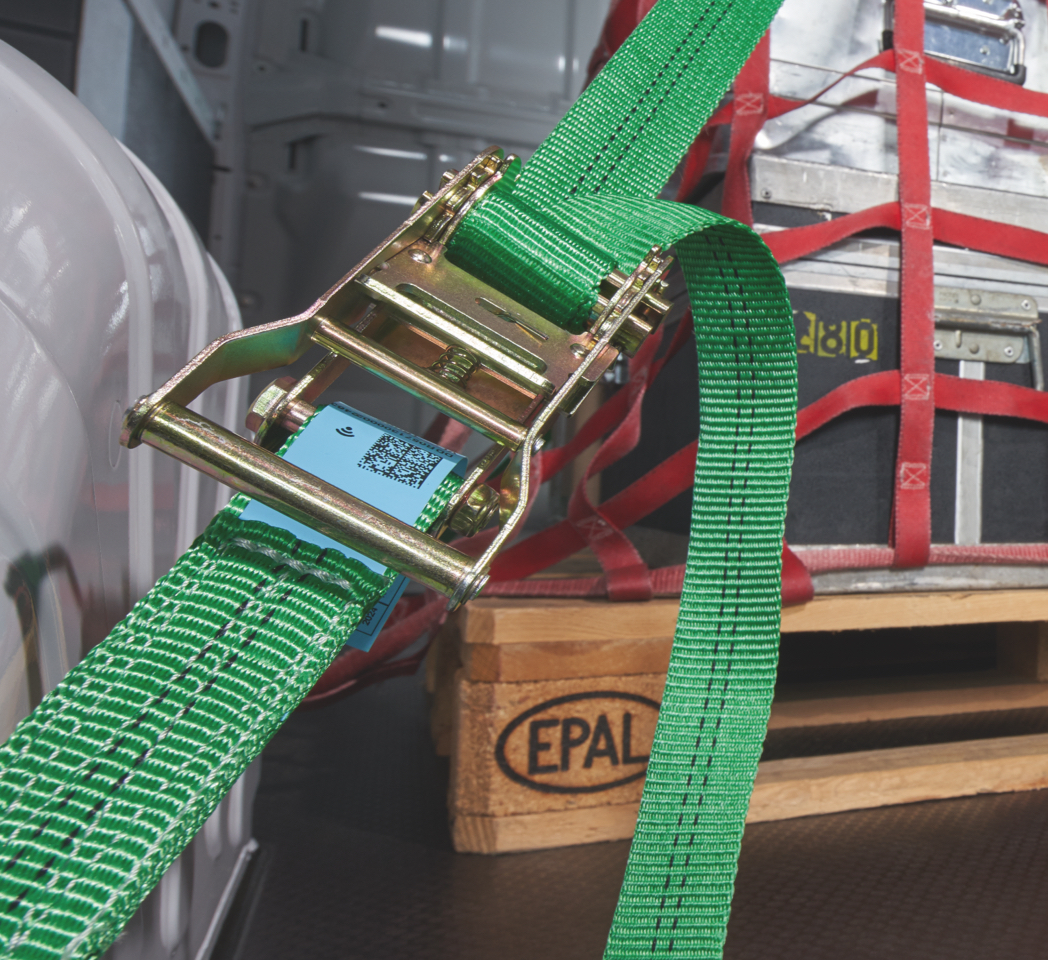 Do you need training on how to secure loads properly?
We definitely recommend practical training courses on load securing for drivers and loaders alike, such as the ones we regularly offer at winkler facilities in Germany, Austria, and Switzerland. During these seminars, experts provide in-depth information on the legal aspects, basic physical principles, vehicle stability and how to handle the lashing and auxiliary equipment correctly. The program also includes the calculations for load securing as well as practical tips. Carefully prepared seminar documents make it easier to get familiar with the topic, and after the training they are a helpful reference guide for the day-to-day work of transporting goods.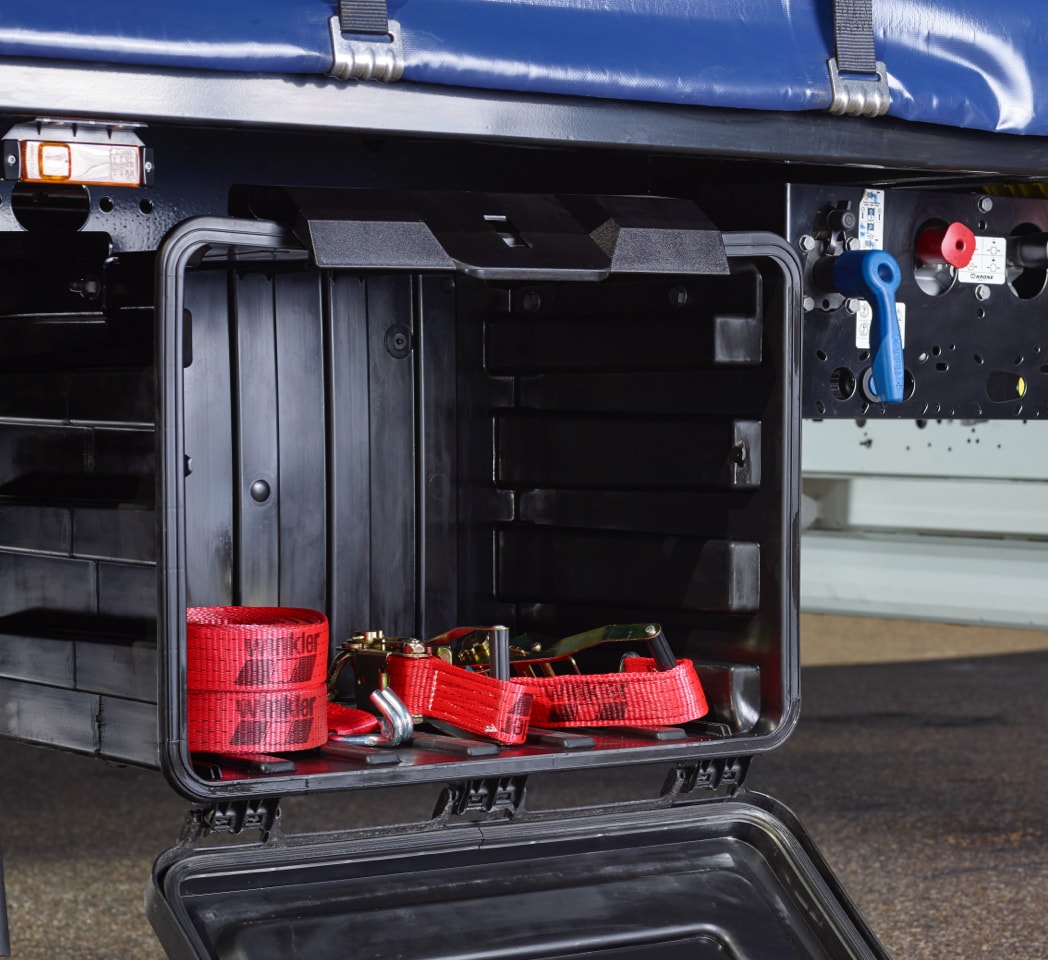 When does it become necessary to secure the load?
Securing loads is an integral part of proper transportation and is expressly required by the German Traffic Regulations, which do not distinguish between private and commercial transport. Whenever a load can slip or fall as a result of sudden braking, cornering or acceleration, it must be secured properly – and especially if slipping or sliding could cause parts of the load to fall from the vehicle or injure people.