Wheels and tires
From tire mounting to inflation and repair to accessories: We supply your workshop with everything that keeps your commercial vehicles rolling!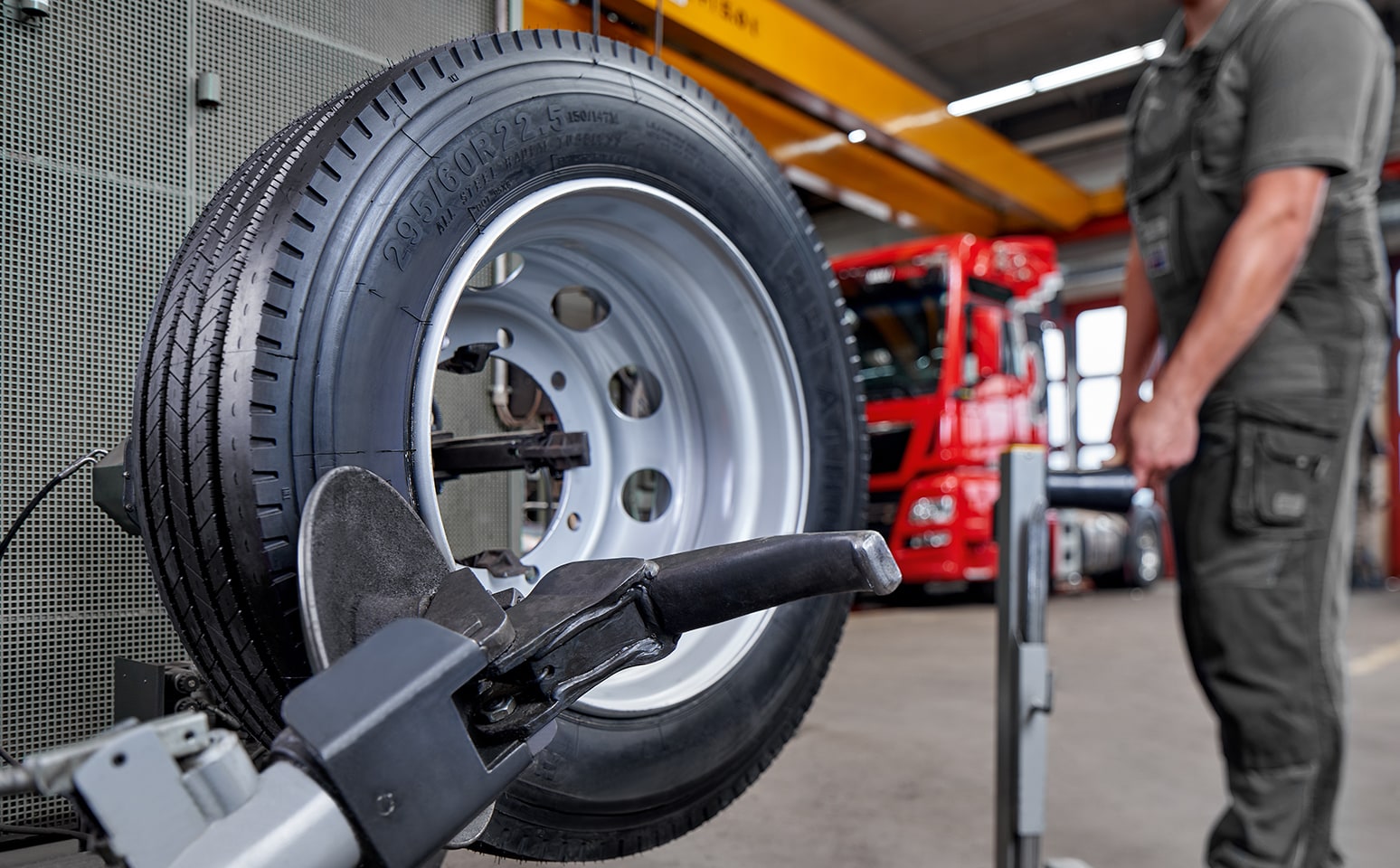 For some time now, the inflation of tires is regulated by law. Each tire must be inflated safely in a tire inflation cage; we offer these from Beissbarth or Martins Industrie. Our assortment naturally includes tire inflation gauges and gas station connectors, as well as air cannons for shooting the tires onto the rim.
We supply you with everything you need for mounting tires: Our assortment includes tire fitting machines and tire balancers, as well as the matching tools, mounting kits and the complete range of accessories such as clamping jaw sets, rim protectors or balancing powder. Profile cutters and tire repair kits for repairing defective tires round off the product portfolio in this sector.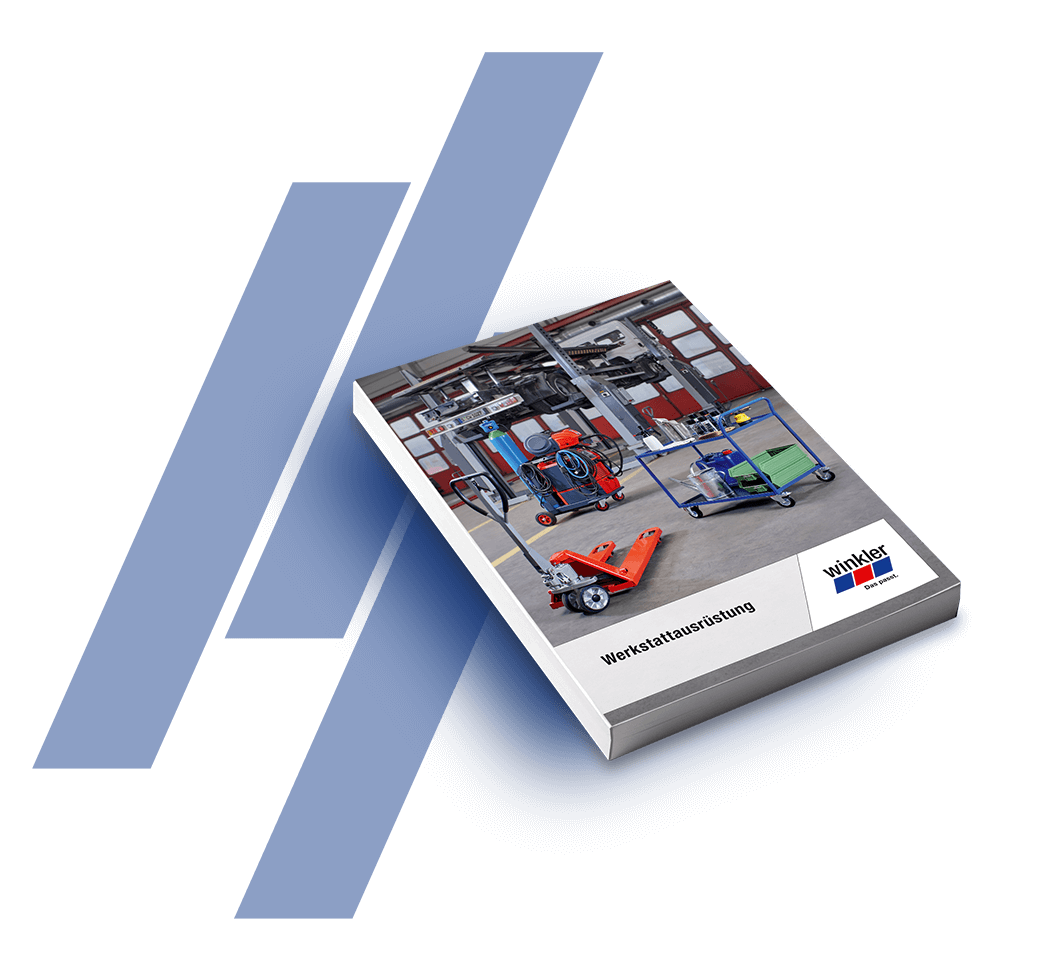 Catalog "Workshop Equipment"
Good work begins with good equipment! In our shop you can get everything you need to get perfectly equipped – from lifting equipment, compressors and diagnostic equipment to cleaning agents. Get the benefit of plenty of user tips and additional info on all aspects of workshop equipment. See for yourself and order our catalog "Workshop Equipment" right now! (catalog only available in German)