Cleaning agents and accessories
It's important to keep things clean, but each surface, each machine, and each vehicle has different requirements. We offer you the right cleaning material for each individual requirement.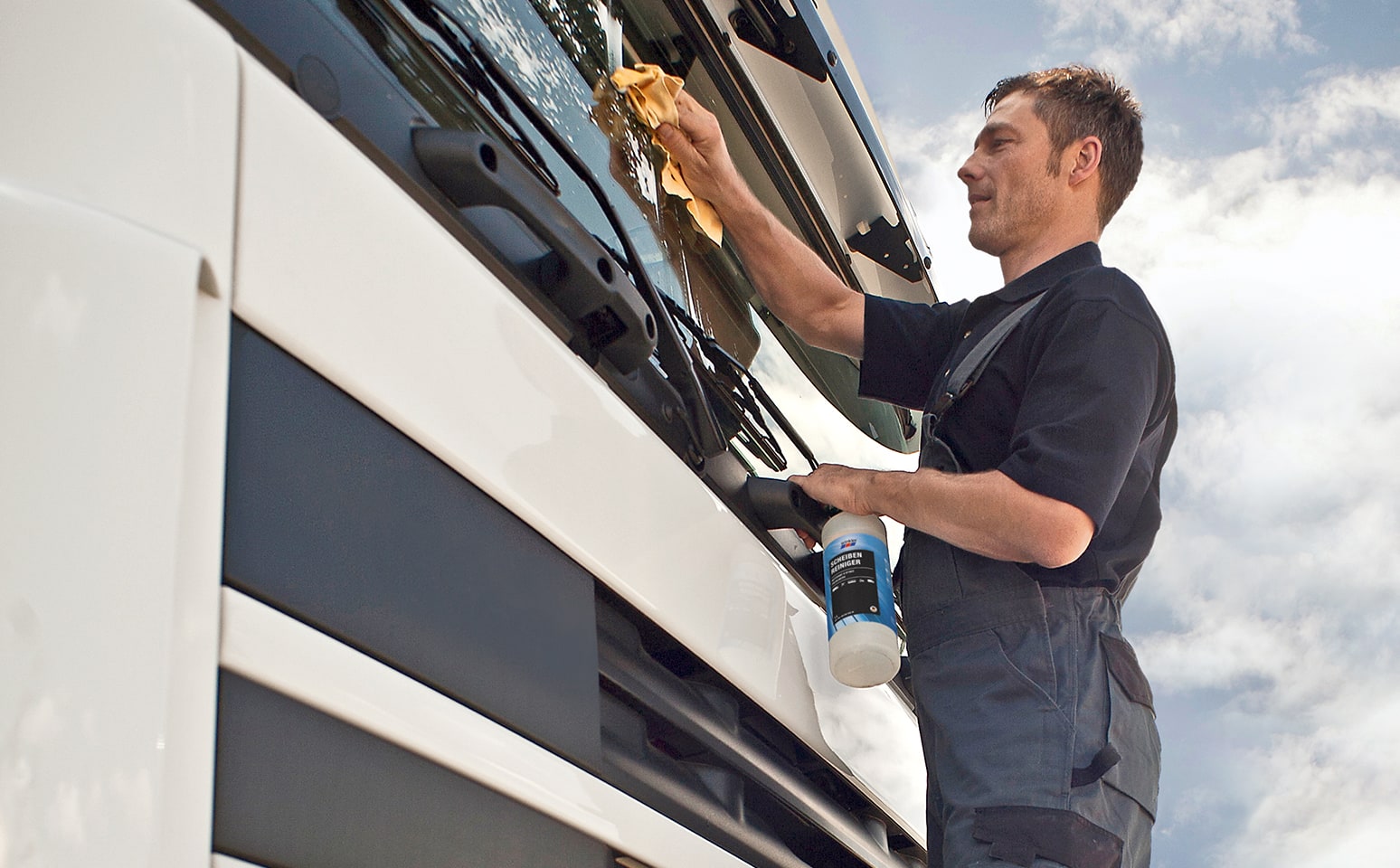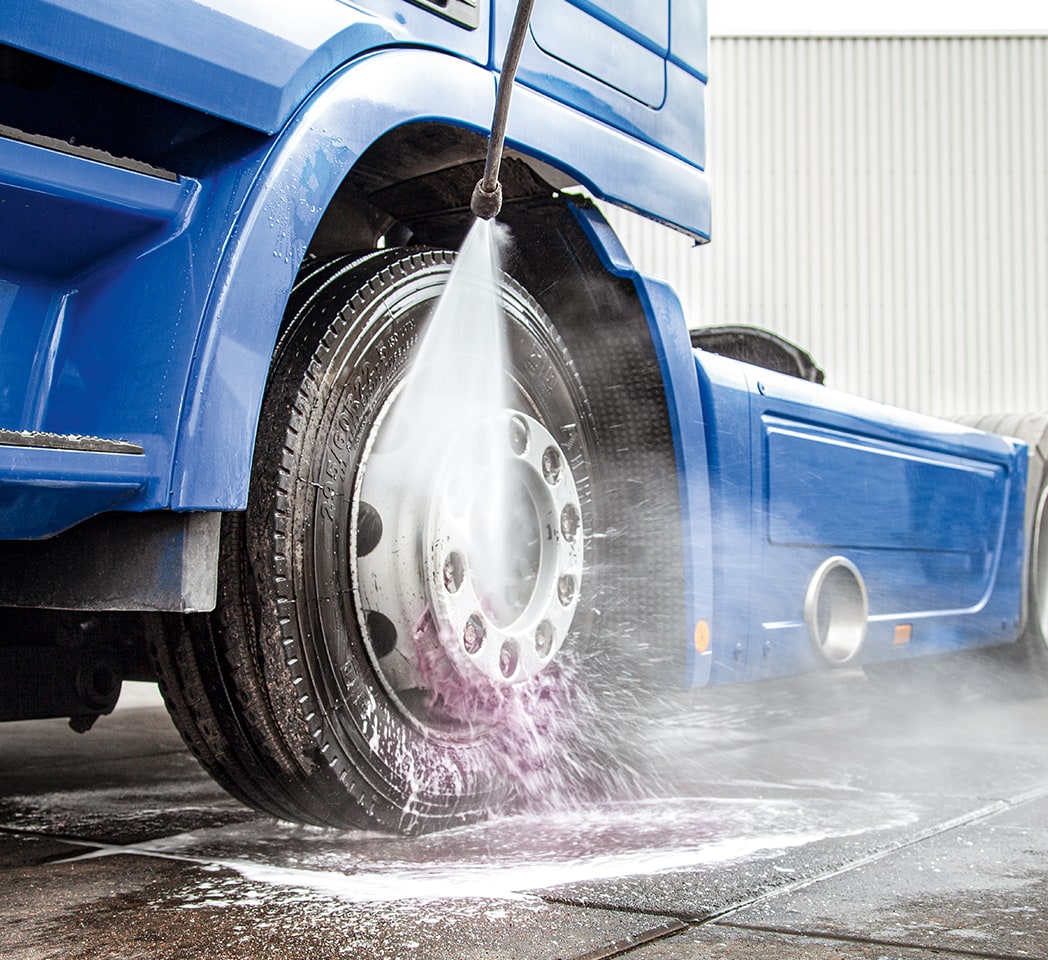 The equipment to keep things clean
You can't simply take your commercial vehicle or your truck to the car wash, and an all-purpose cleaner for the entire workshop hasn't been invented yet either. Since every piece of equipment and every surface needs just the right cleaning agent, we make sure you find the right one in our huge assortment. At winkler, you can get all the products you need from a single source, from vehicle exterior cleaners to engine cleaners to cleaning agents for the fittings and seats, from carpet cleaners for your administrative offices to cleaning agents for your workshop.
Catalog "Lubricants, Cleaning and Paints"
Brush up your vehicle fleet or your workshop with our range of products for lubricants, cleaning and paints. Whether for thorough cleaning or proper maintenance on vehicles, working equipment or in your workshop: In our catalog "Lubricants, Cleaning and Paints" you will find the right product for your use. (catalog only available in German)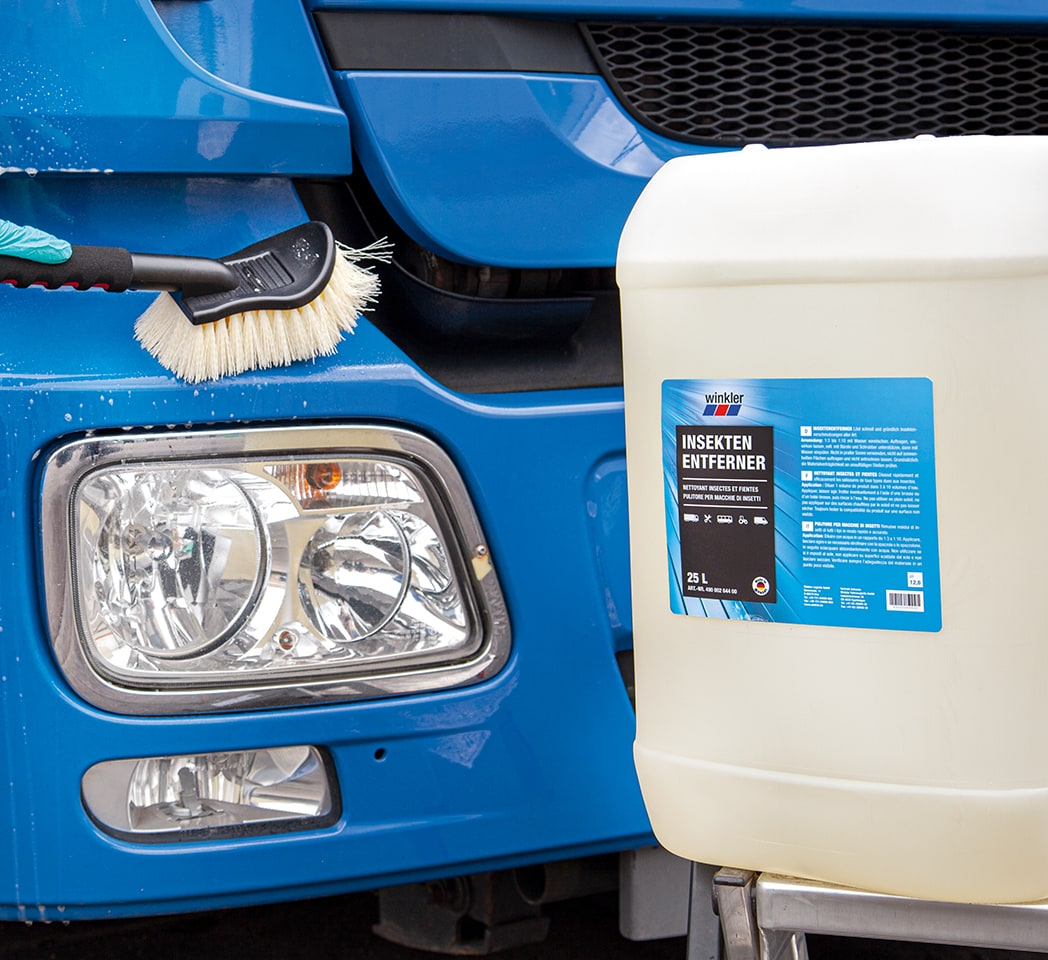 Cleaning agents for any need
We offer a wide selection of professional and customized cleaning agents and products to care for surfaces and materials. However, for the commercial vehicles and trucks in your fleet, the focus is by no means only on the outside. For some drivers, the vehicles are like a second home and keeping them clean is not just important for hygienic reasons – it also increases the service life of all parts.
With the cleaning agents from our assortment, you can remove green growth or clean your truck tarpaulins. At winkler, you'll not only find power cleaners, grease removers, active cleaners, lime and concrete removers and windscreen cleaners for summer and winter, but also upholstery cleaners, plastic care and glass cleaners with nano effect.
We offer you the right cleaning material for each individual requirement: commercial vehicle cleaners (acidic or alkaline), silo cleaners, power cleaners, cold cleaners and various special cleaning agents. Chemically or mechanically, it will get clean. The necessary accessories are also always included: the rim brush for the rim cleaner, the right cleaning cloth for the cockpit and interior cleaner.
The ideal cleaning agent, the perfect cleaning accessory for any materials and surfaces – whether paints, glass, metal, rubber, carpet, stone floors or plastic surfaces. No matter if it's for your commercial vehicle, your trucks and trailers, for the equipment in your workshop or the office building: In winkler's selection, you'll find the right cleaning agent for you, too.
Cleaning commercial vehicles and buses
Of course, passengers should feel comfortable in your omnibus – this includes keeps things hygienically clean inside and out. And even your commercial vehicles can't simply be cleaned inside and out with just one all-purpose cleaner – you need the right product for each surface. Our posters show a clear overview of which cleaners are suitable for which vehicle parts and areas.