Welding technology
Highest quality workmanship also for parts subject to acceptance. When it comes to welding too, we value the highest quality workmanship. Constant controls are just as important as regular training for our employees. And we not only carry out our work in our own workshop, but also offer on-site service: directly at your operation.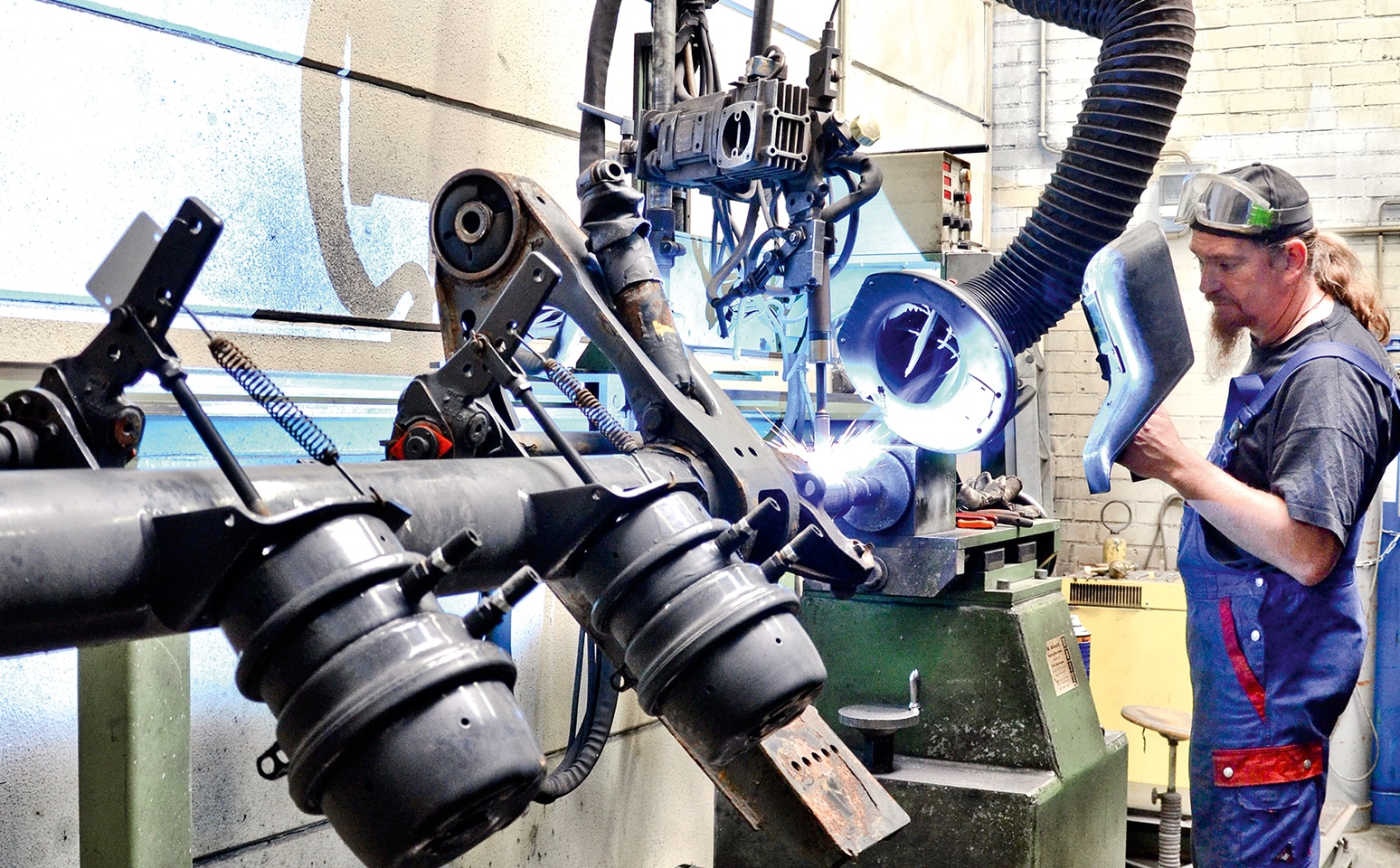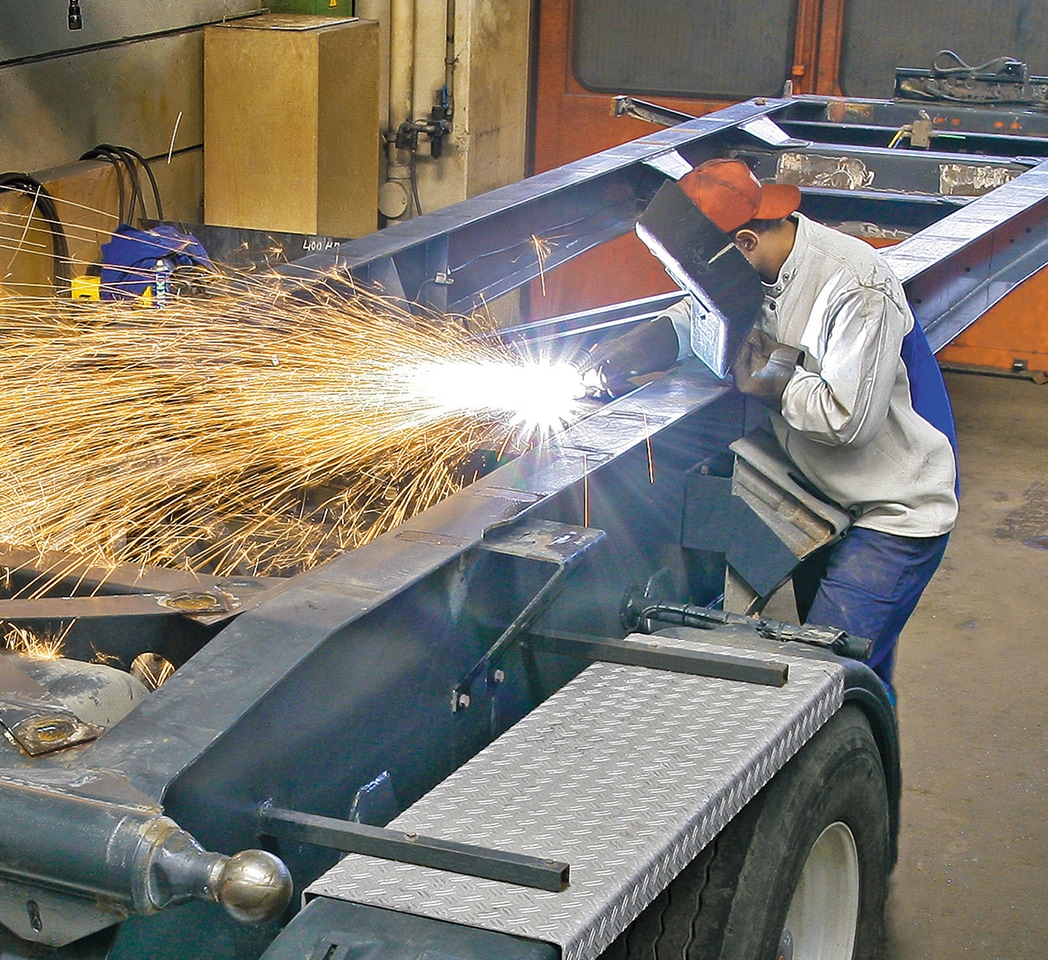 A question of material
As a tested and certified specialist welding facility, we can and are allowed to handle steel up to a minimum yield point of 960 N/mm2, as well as aluminum and cast iron. We are also authorized to carry out welding work on parts which require approval, for example, on construction cranes or mobile cranes as well as amusement rides (temporary structures). The parts and components repaired by our certified welders are then 100% resilient again.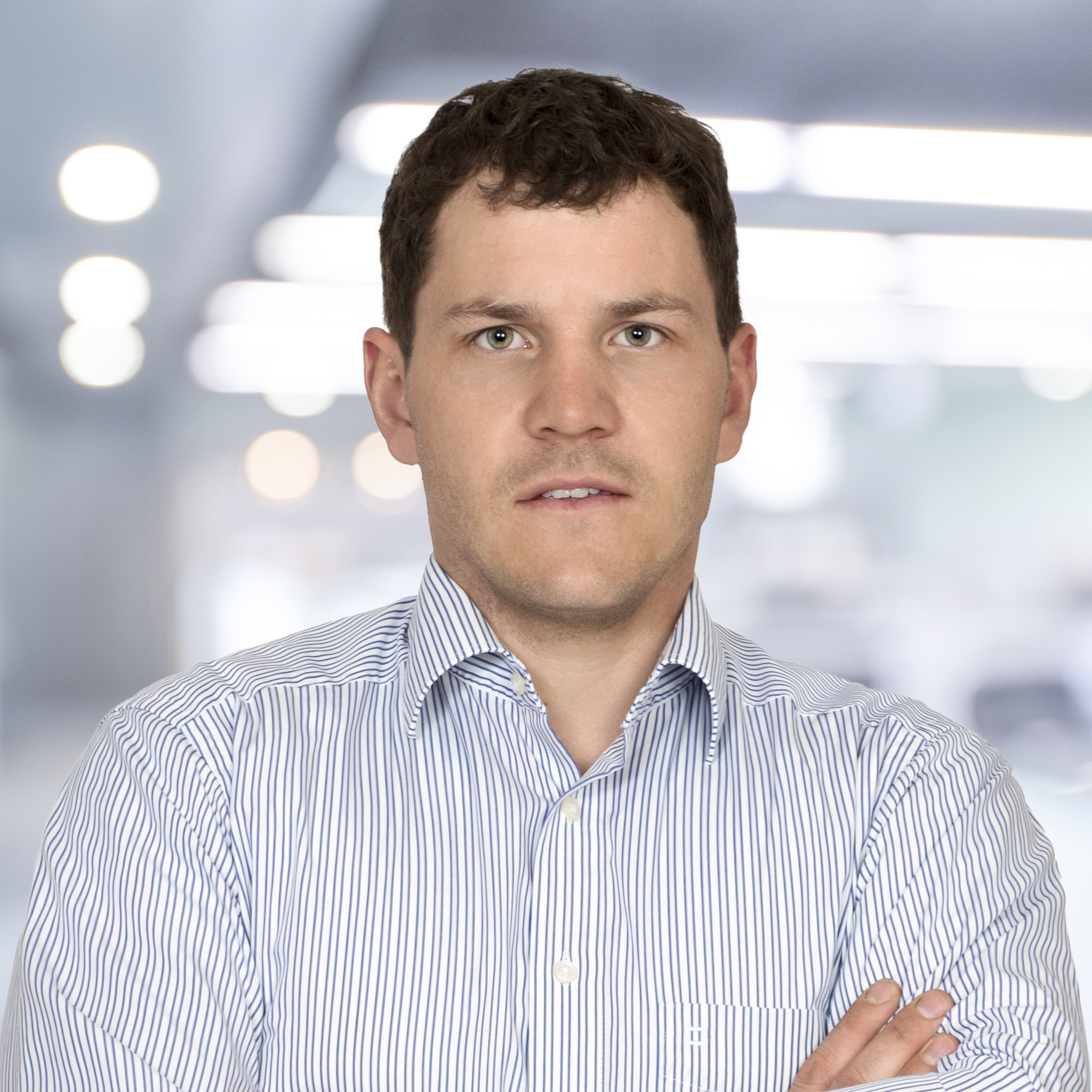 [Translate to English:] Peter Reuschle
[Translate to English:] Betriebsleitung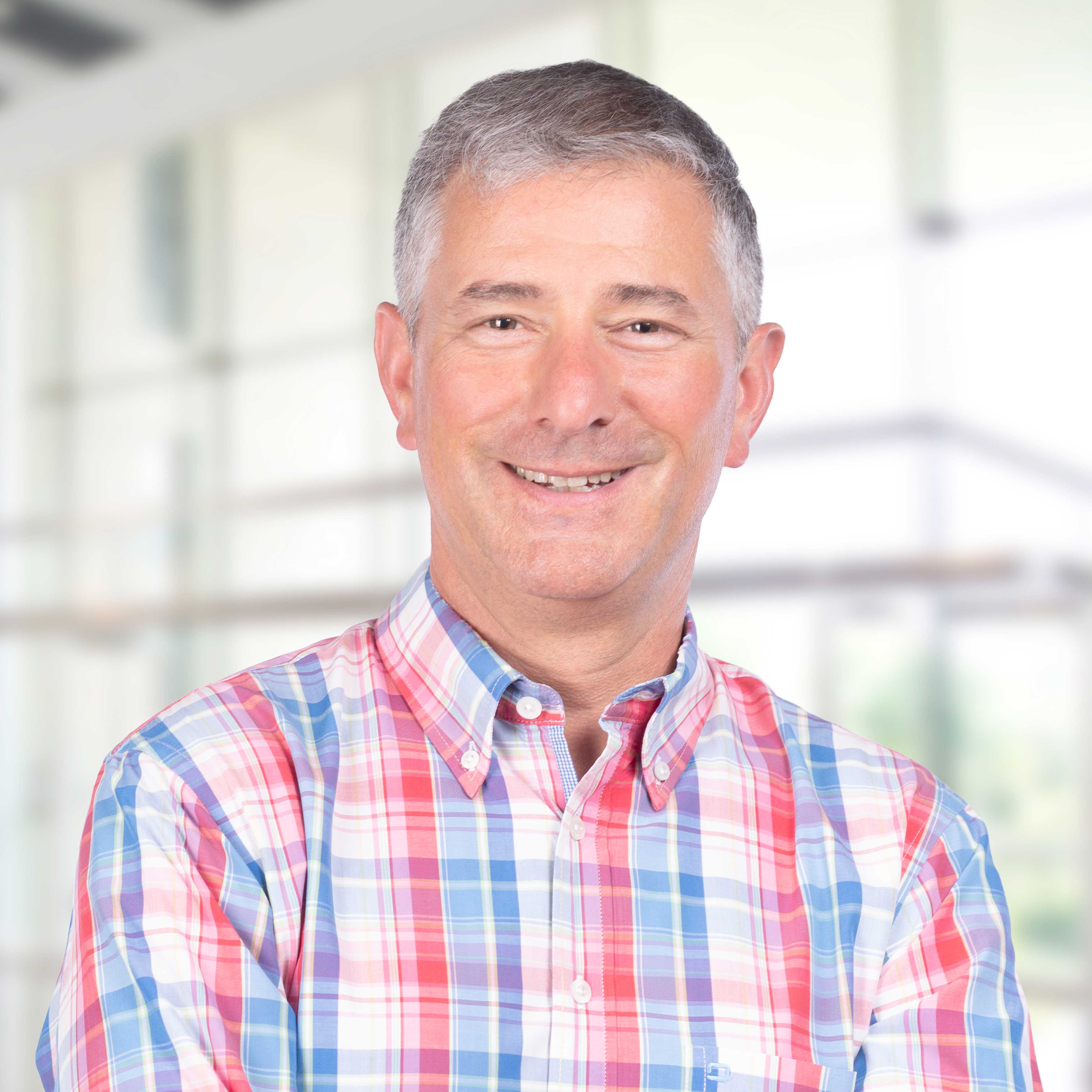 [Translate to English:] Kai-Uwe ­Beuttenmüller
[Translate to English:] Annahmemeister für Achsen, Anbaugeräte, Flurfördertechnik, Schweißtechnik, Zerspanung
+49(0) 7141 2326-141
kai-uwe.beuttenmueller@winkler.de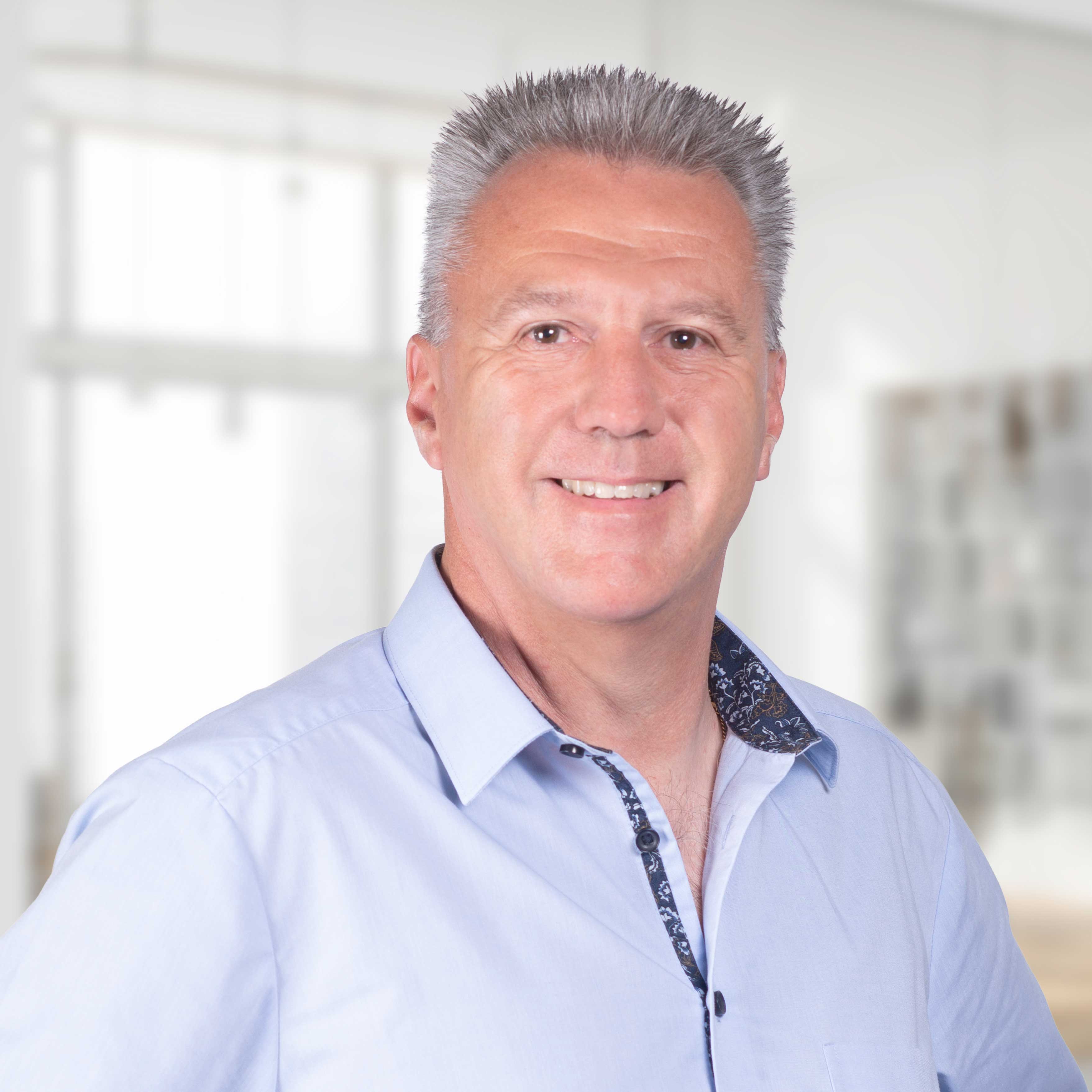 [Translate to English:] Sven Schneider
[Translate to English:] Vertrieb, Außendienst
+49(0) 7141 2326-161
sven.schneider@winkler.de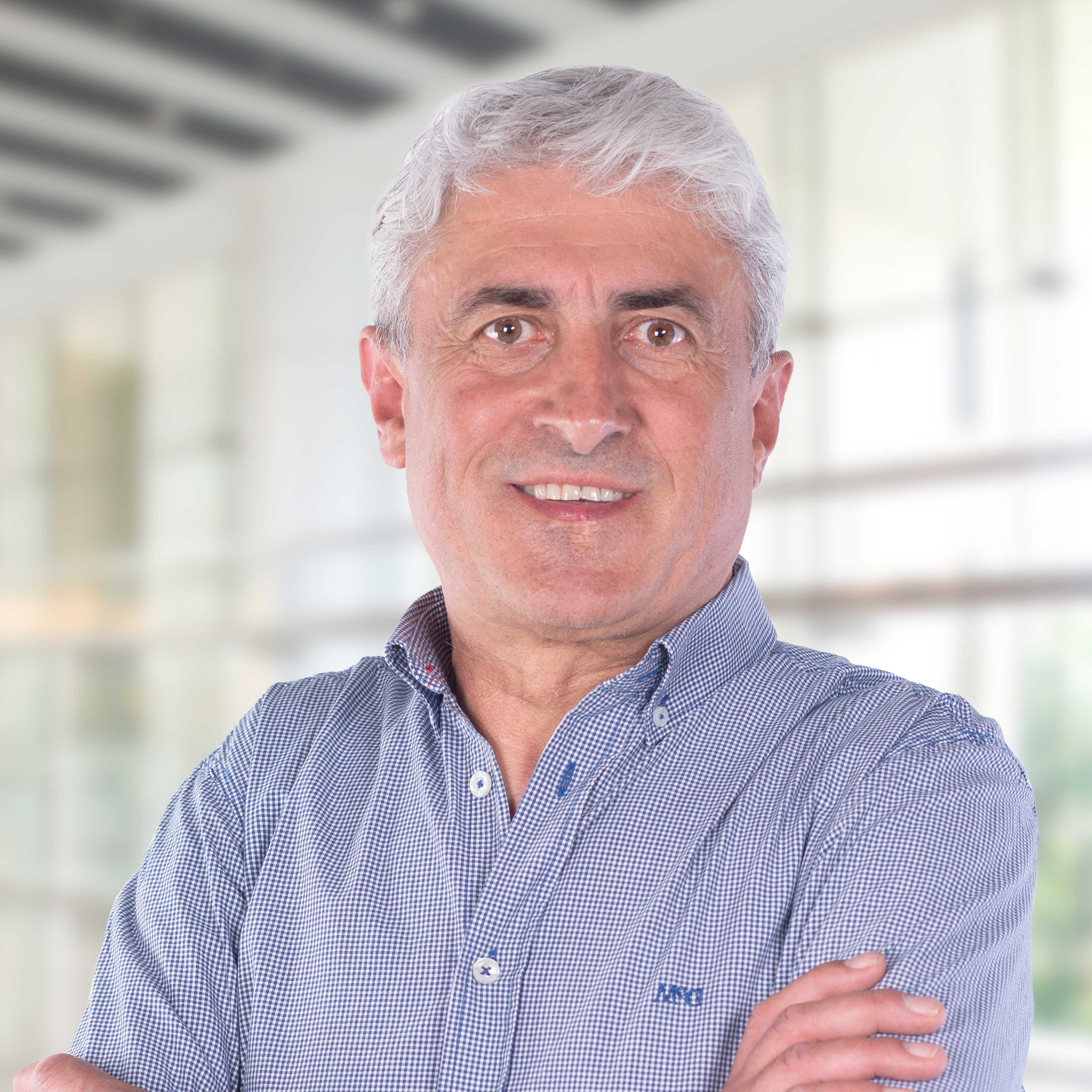 [Translate to English:] Erich Wörz
[Translate to English:] Annahmemeister für Nutzfahrzeuge, Baumaschinen, Landmaschinen, Hydraulikzylinder
+49(0) 7141 2326-145
erich.woerz@winkler.de