Maintenance and assembly
Has rust already formed? Do the brakes need cleaning? winkler offers the right products for the maintenance and care of your vehicles, equipment and machines.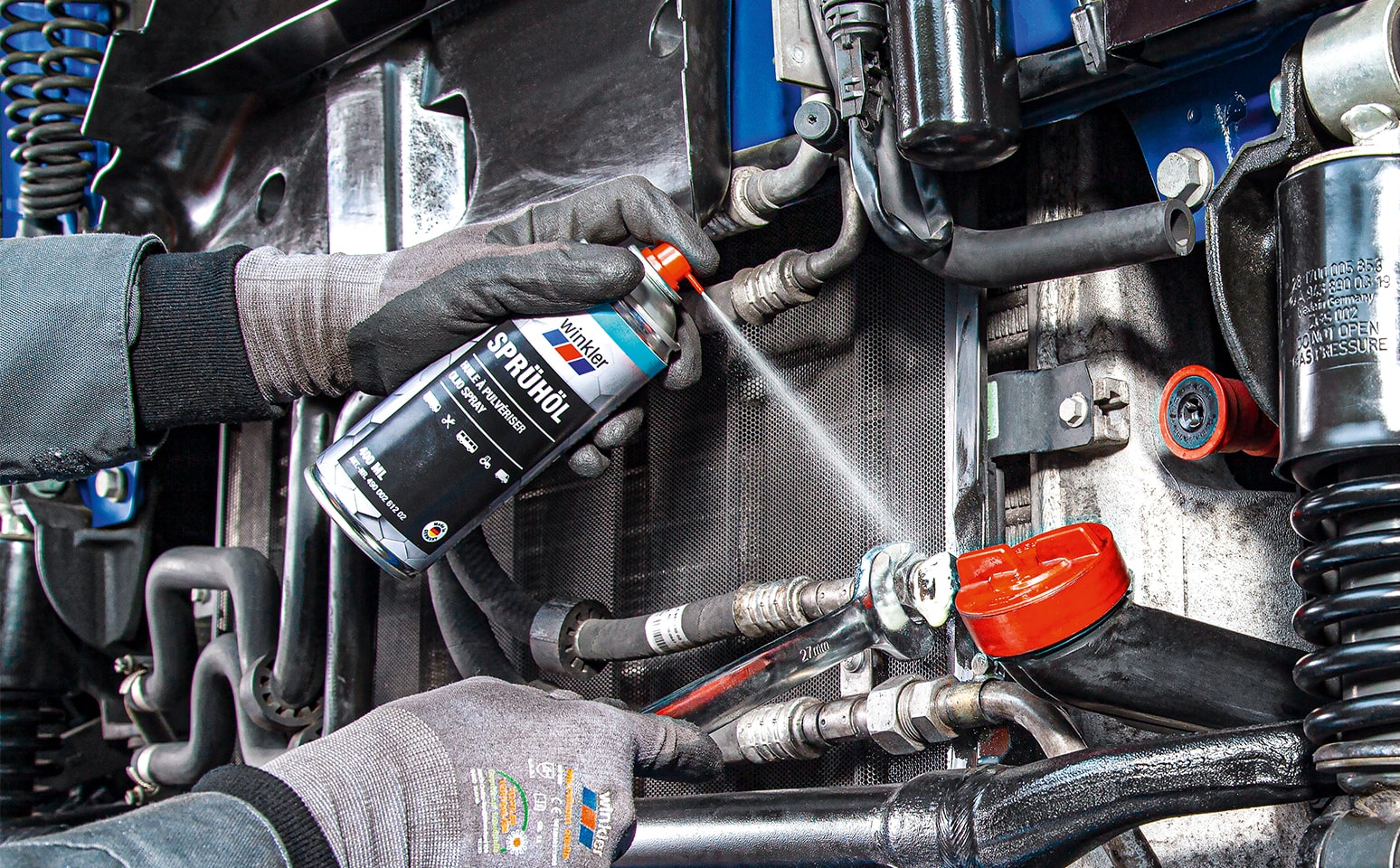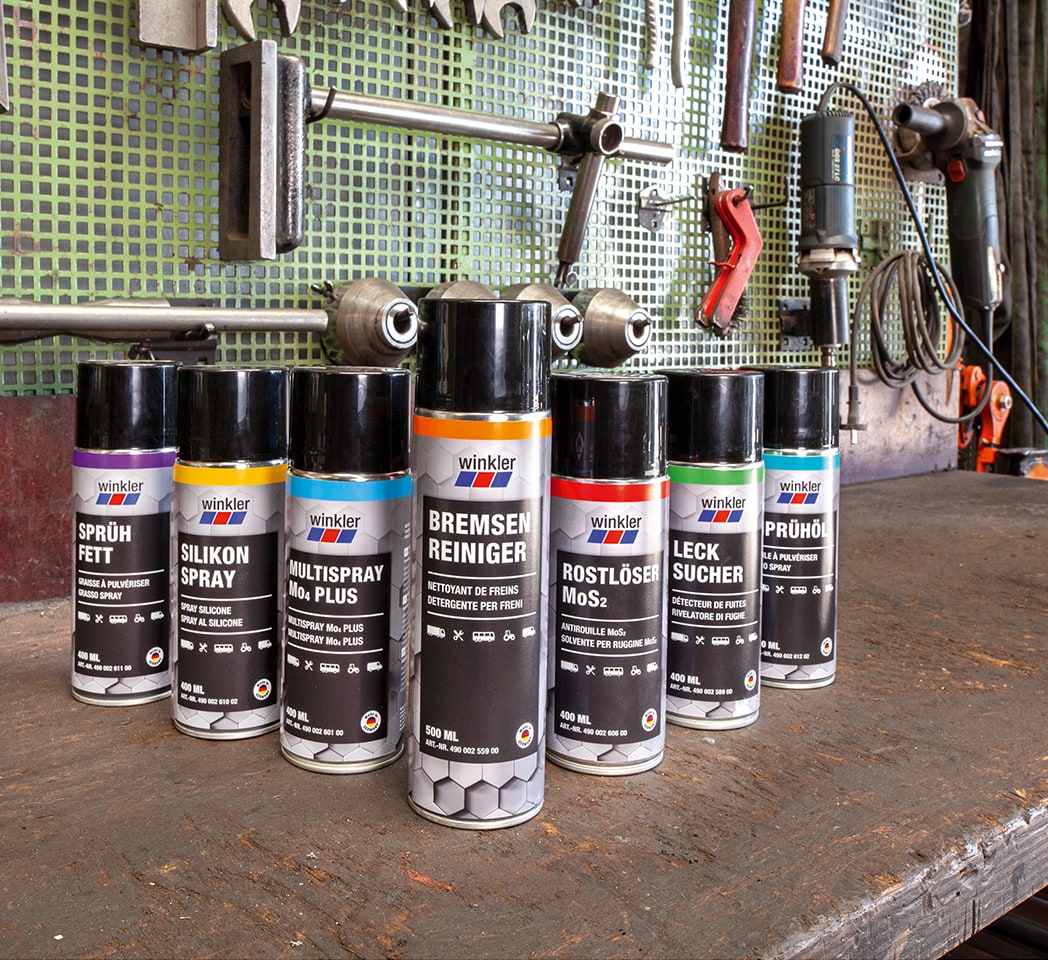 Sprays and liquids to meet your needs
winkler has all the products you need to thoroughly maintain your vehicle or work equipment, or to prepare it for assembly. This includes brake fluids, antifreeze for brakes and other purposes, tire mounting pastes and balancing powders. We carry antifreeze with various quality levels of certification – standard, D30, D40, D48 and Paraflu.

We also carry whatever can be sprayed: In our shop, there's no shortage of professional sprays. The winkler assortment includes brake cleaners, adhesive lubricant sprays, chain sprays and copper sprays as well as multi-functional oils, rust remover sprays, penetrating oils, spray greases, silicone sprays and start aid sprays.
Catalog "Lubricants, Cleaning and Paints"
Brush up your vehicle fleet or your workshop with our range of products for lubricants, cleaning and paints. Whether for thorough cleaning or proper maintenance on vehicles, working equipment or in your workshop: In our catalog "Lubricants, Cleaning and Paints" you will find the right product for your use. (catalog only available in German)