Hydraulics
Everything you need for hydraulic applications: complete hydraulic systems and customized hoses, spare parts, measurement technology and the proper oils.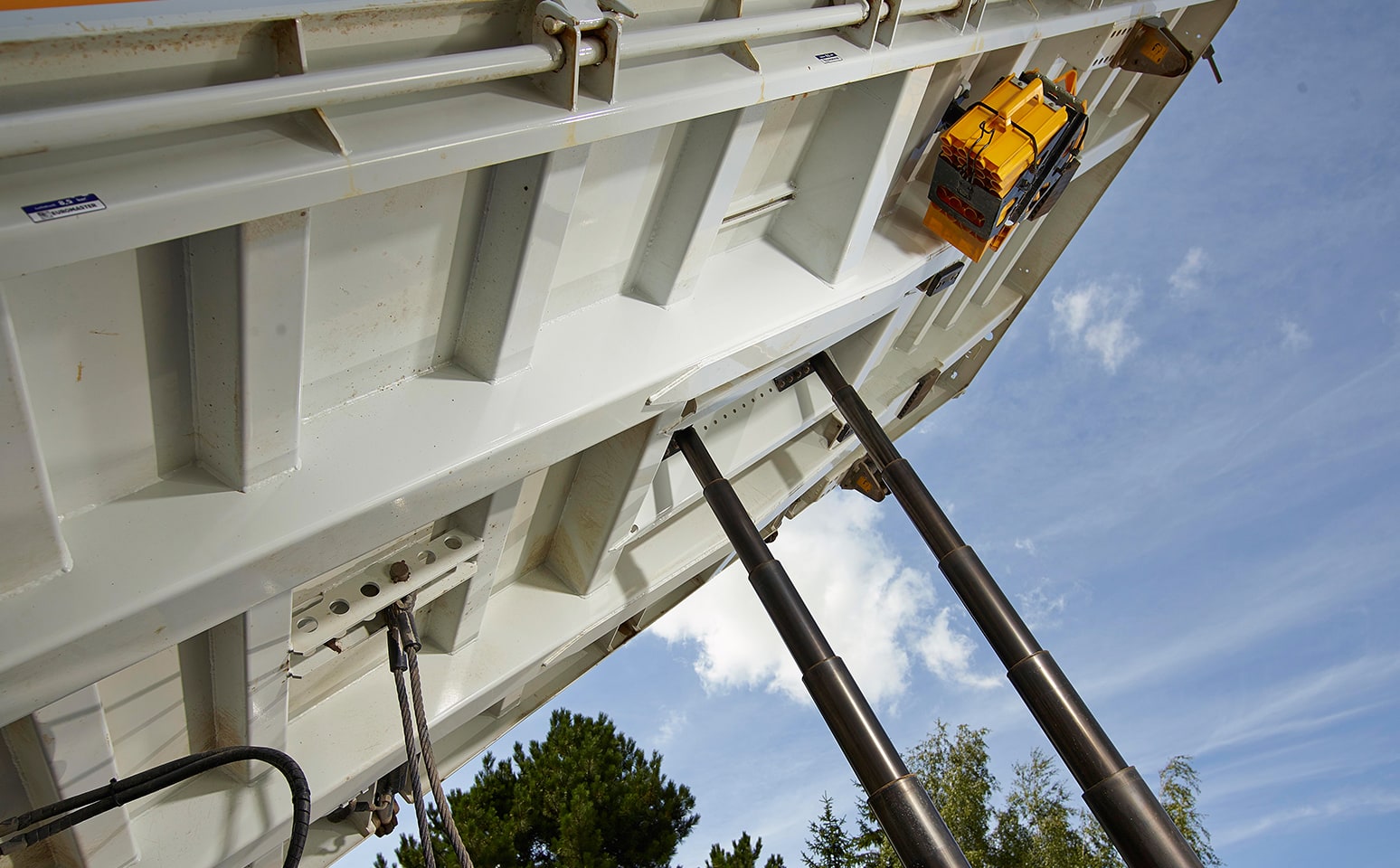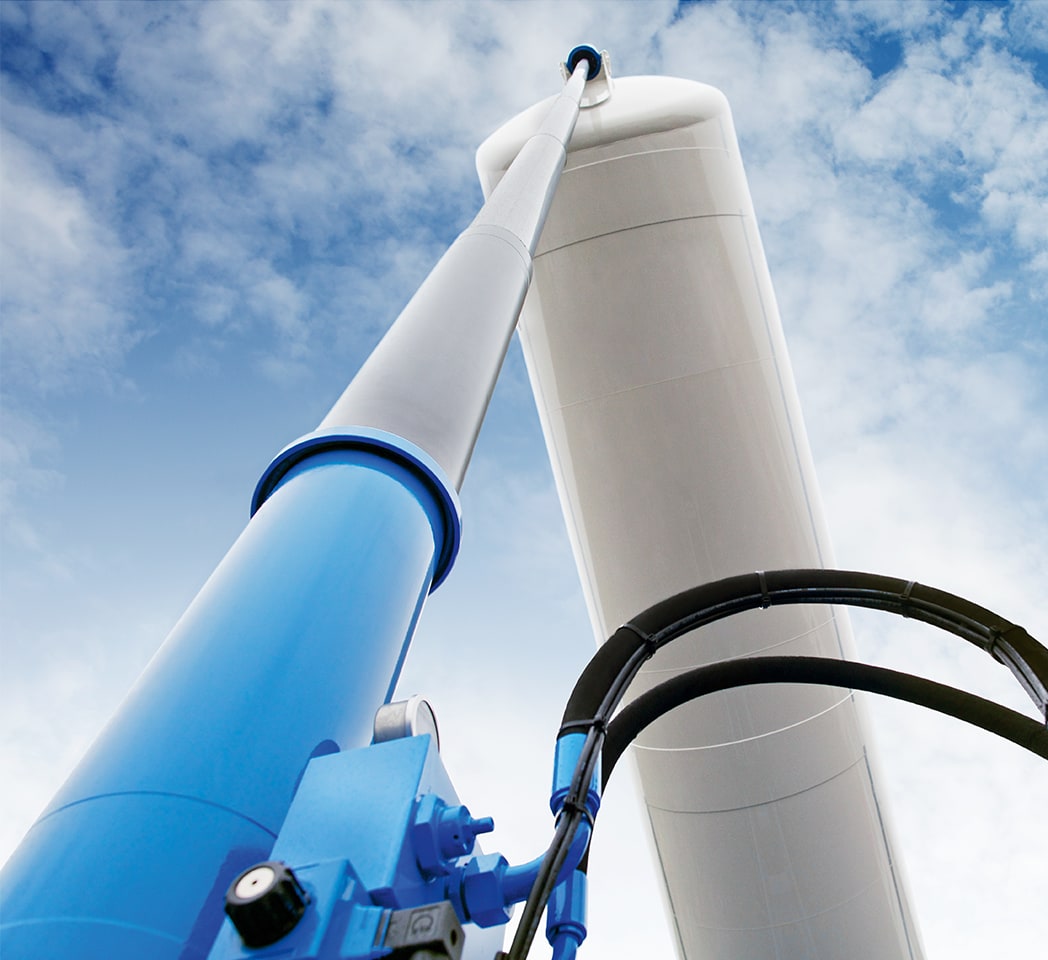 Comprehensive assortment
The winkler product range is as diverse as the hydraulics themselves. winkler offers a complete range of products for hydraulic applications. The extensive product range of more than 20,000 items always has the right solution in store for you: from hydraulic systems and hydraulic accessories for semitrailer tractors to spare parts for hydraulic applications in tippers and cranes, for agriculture and forestry, for transport (liftgates, silos, transporters, buses) and in the municipal sector (winter service, sweepers, waste disposal).

In addition to "classic" components, you'll also find all the right piping parts, screw connections and tools for your hydraulic system: in other words, a complete range of hydraulic accessories.

Would you like to equip your workshop with hose manufacturing? That's not a problem either! The machines and equipment you need are available at any time.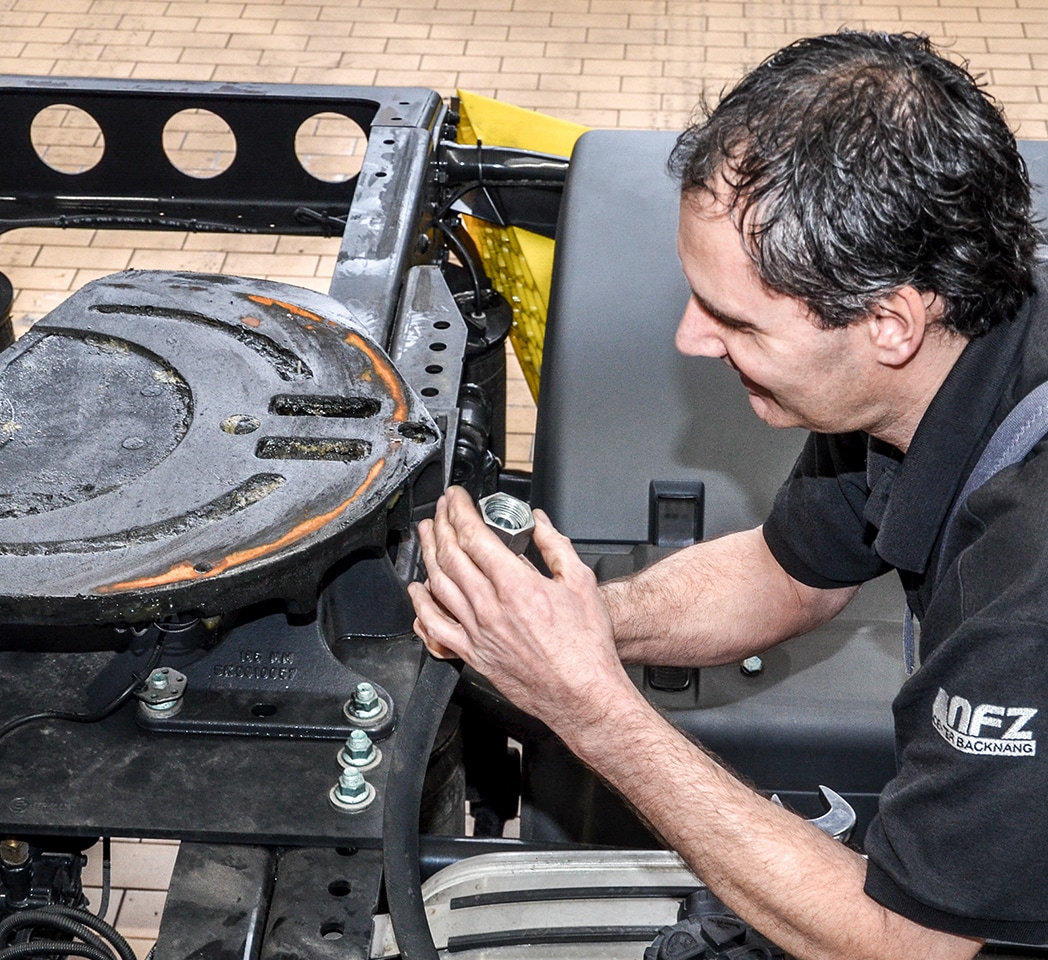 All-round service for hydraulics
Whether you need to configure and install hydraulic systems or repair hydraulic cylinders: Our technical specialists don't lose their grip, even when they're dealing with complex problems.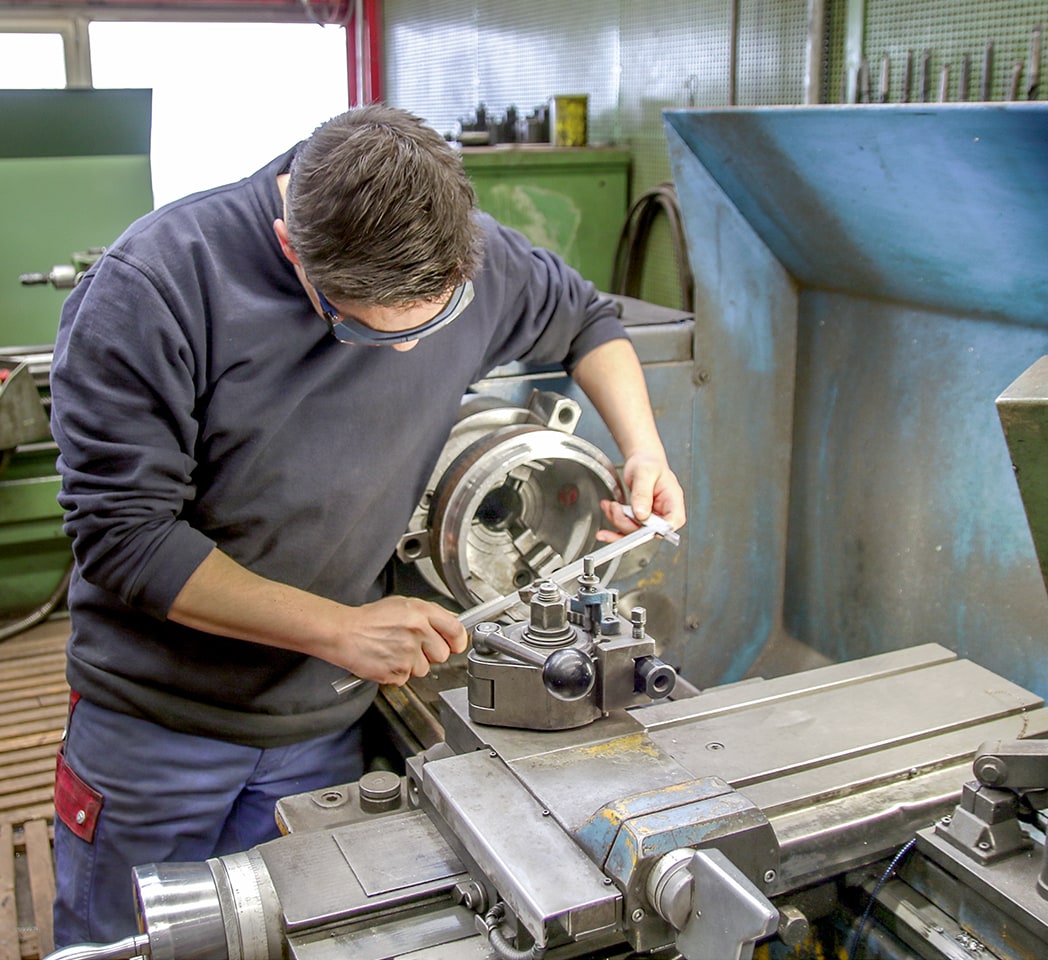 Our automotive technology
Our hydraulics experts are also always on hand to offer advice and assistance: winkler Fahrzeugtechnik is your partner for repairs and maintenance work on hydraulic systems or for manufacturing new hydraulic cylinders.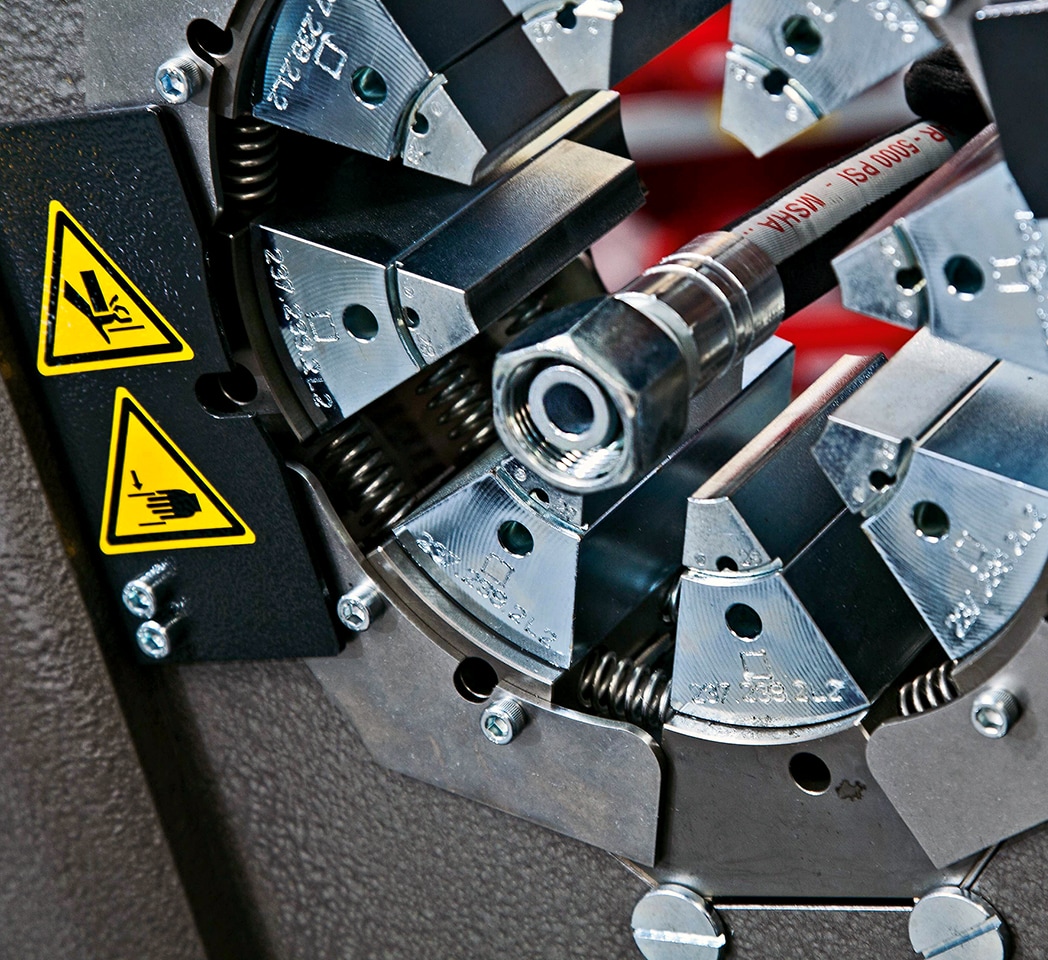 Customized hoses
Do you need very special hoses for your hydraulic system? In our workshops, we manufacture the hose assemblies you need, precisely according to your requirements.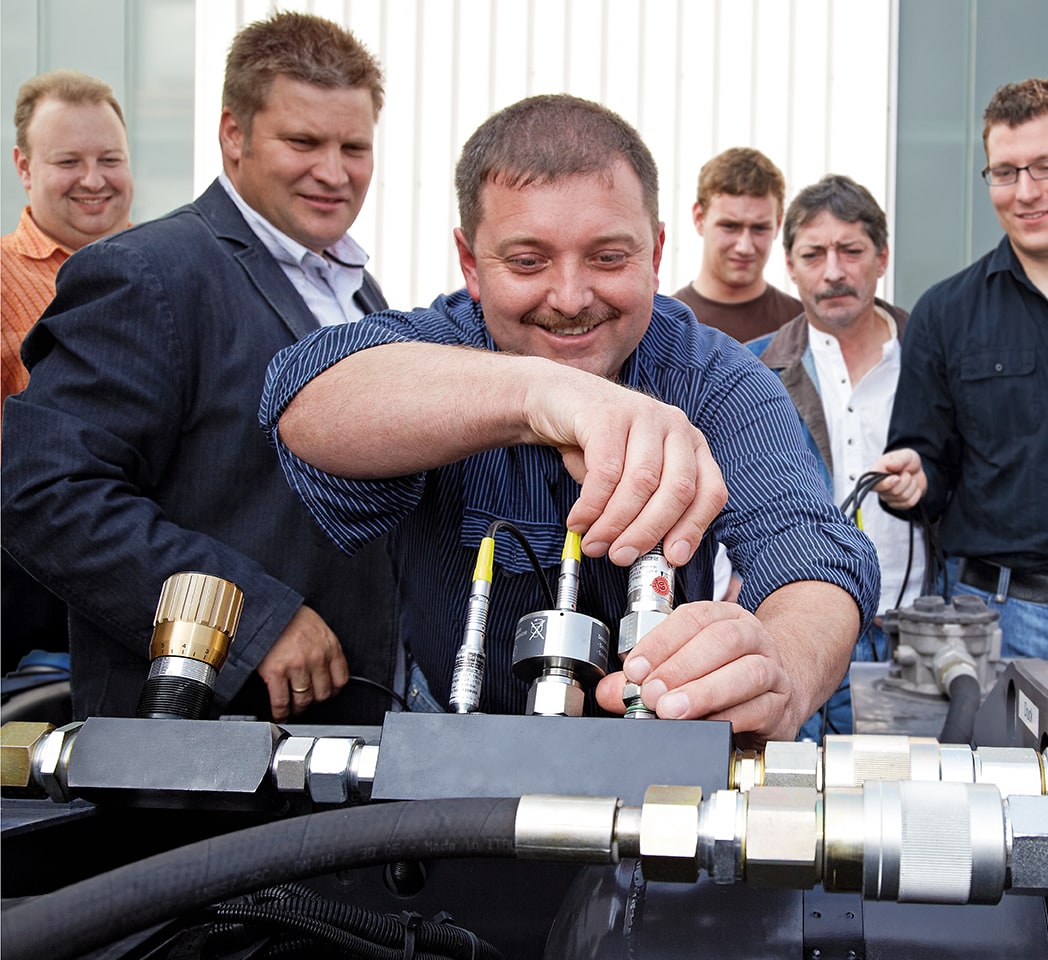 Training courses in hydraulics
Our training and education courses in hydraulics is geared entirely to your needs and questions. The seminars are based on practical experience and led by experienced winkler product trainers.
A complex hydraulic system consists of a multitude of individual parts that need to be coordinated well. Beside the drive, pump and motor, the "simpler" parts are often forgotten on the wayside. But the right hydraulic hose, coupling and fittings are just as important as the more complex machines. These are the only way to keep the fluid, the hydraulic oil, flowing reliably and in exactly the right quantity. And for exactly the same reason, nothing works without seals. The pressure needs to stay in the system, and the oil shouldn't leak out. Not only because people don't want to keep refilling hydraulic oil, in order to save money and protect the environment.
Another reason is because pressure gauges, valves, the right hydraulic hoses and other hydraulic accessories make sure the hoses transmit pressure at the right level, no matter if the power transmission with the hydraulic cylinders is radial or linear.
A hydraulic unit can be useful for connecting certain parts of the system to create a well-coordinated system. Here, too, you should get advice to make sure everything really fits together and makes a unit that works well.