The winkler employee app
wApp, short for winklerApp, is a platform for employees to exchange information and find news about what is happening in the company. Most importantly, everyone can help shape the platform. In short, wApp is an app that connects all employees, streamlines communication, and makes work easier. This keeps our employees up to date and gives them all the latest news and information at a glance. wApp is available as a mobile or desktop version.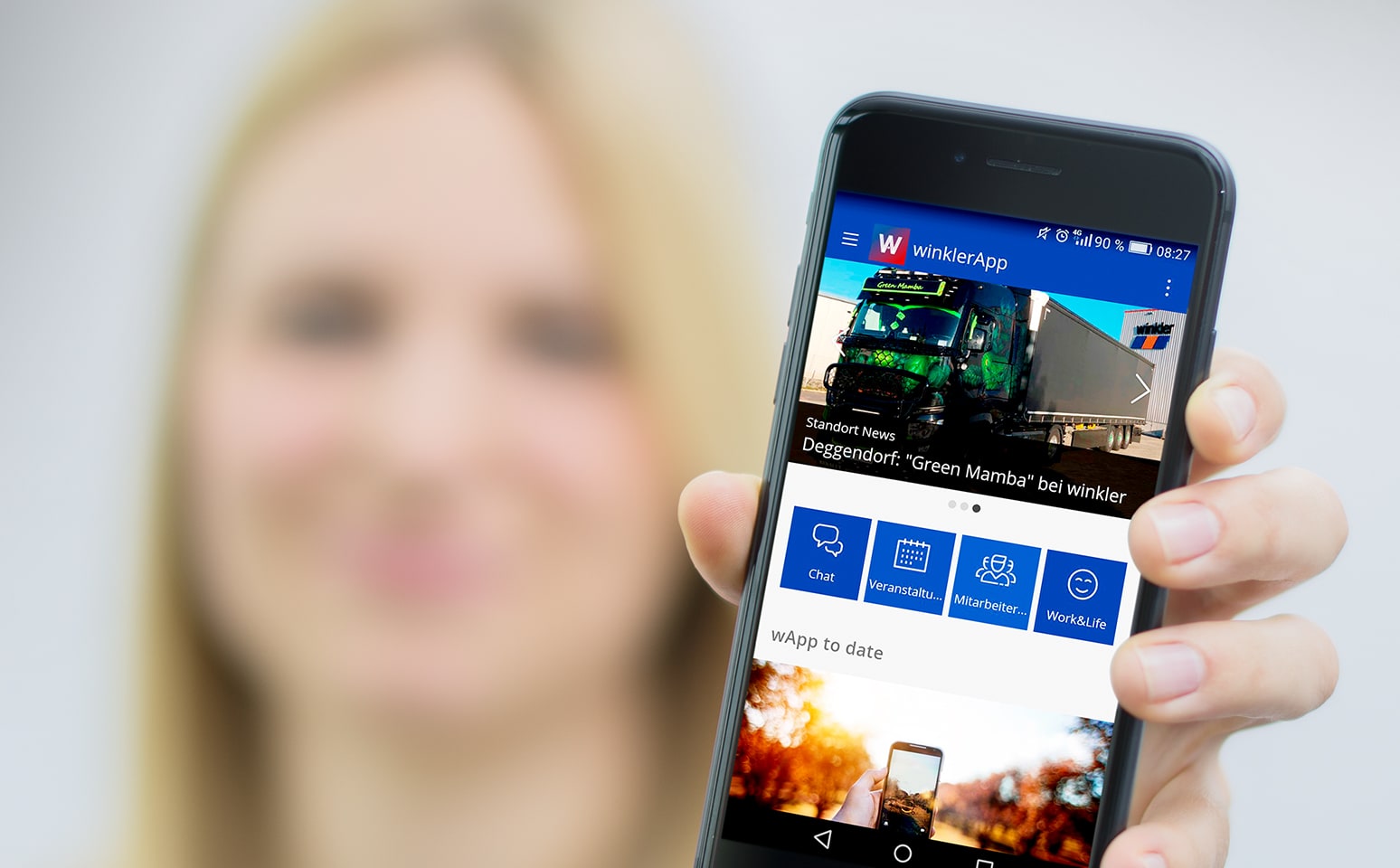 Easy communication:
Communication is easy thanks to the convenient group-talk chat function.
Calendar of events:
An overview of events and dates.
Well informed:
Info on seminars, training programs, JobRad, the family service and more.
Trainees only:
The trainee area with exclusive information for apprentices only.
Company-wide:
Thanks to our wApp, our employees can connect with each other across all locations. This means that even colleagues without a PC workstation can stay up to date at all times.