Nominal diameters and thread sizes in hydraulics
Tubes, hoses, and threads in hydraulic systems are described according to their external or internal diameter, as well as by other criteria. We shed light on the rules and regulations.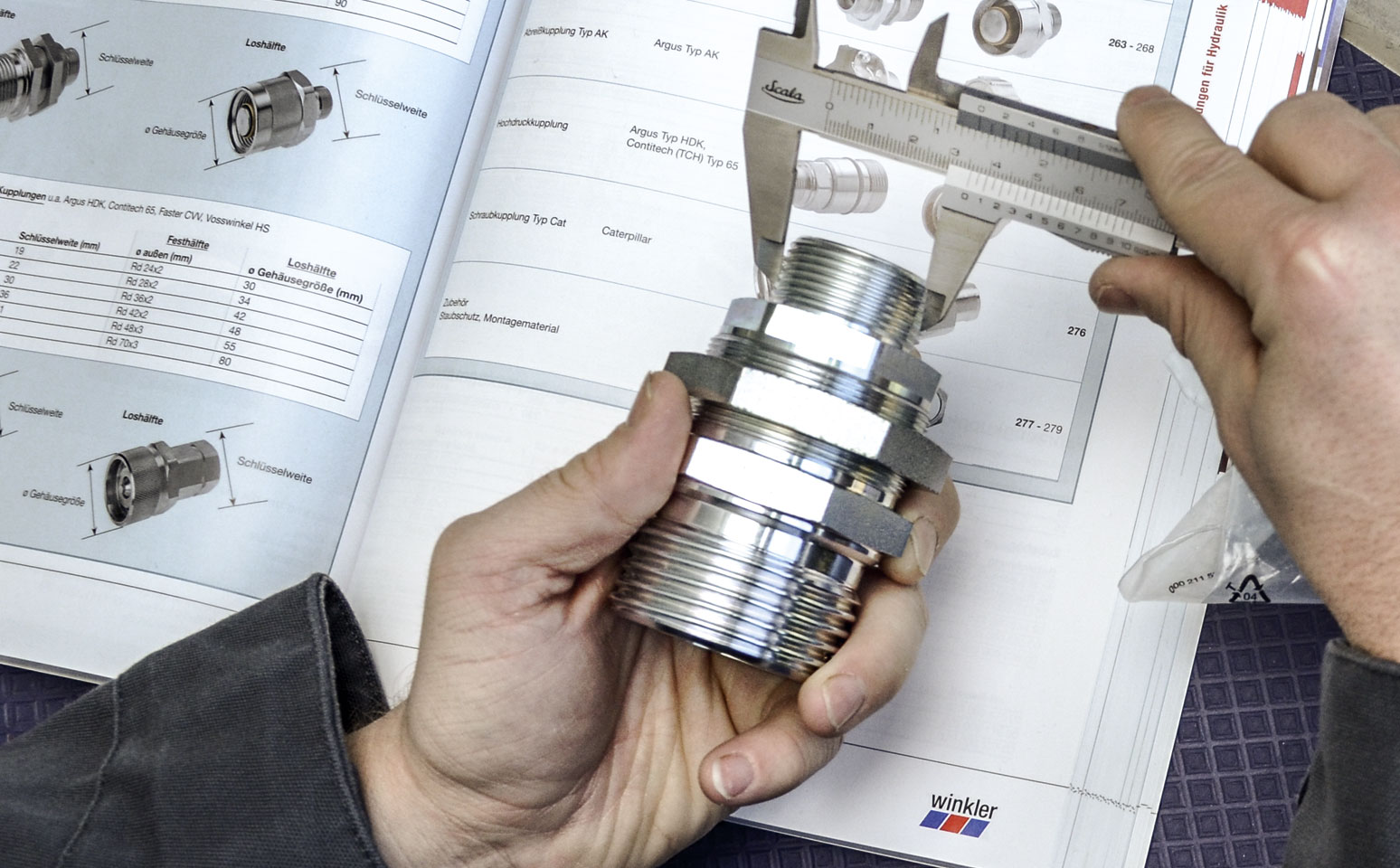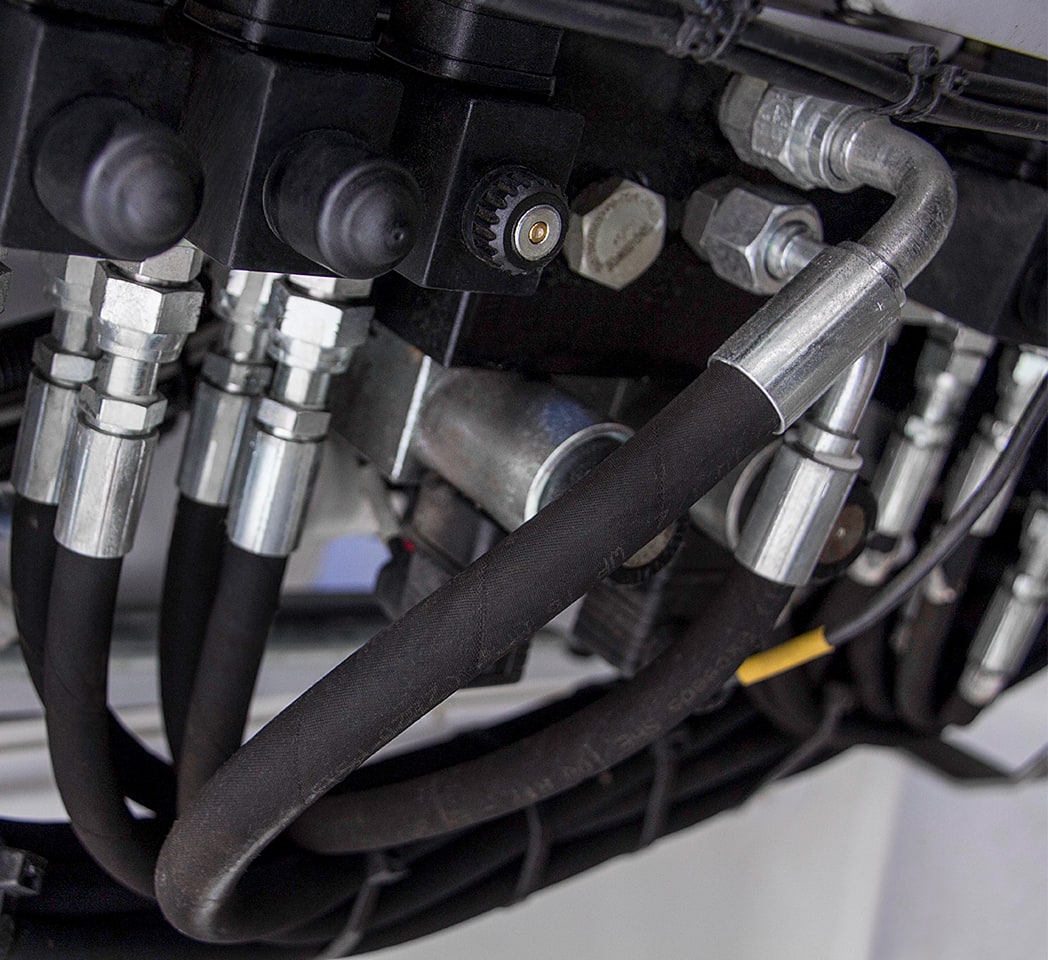 Hydraulic lines for the entire vehicle
In hydraulic systems, the lines can be implemented as hydraulic tubes or hydraulic hoses. However, their size is described in different ways.
Pipes are identified by their external diameter (in mm) and wall thickness (e.g. 15 x 2). For hoses, the nominal diameter (DN) and internal diameter (in mm) are used for identification.
Screw connections ensure that piping parts and components such as pumps, valves and cylinders are connected. A distinction is made between metric dimensions and thread in inches. In metric systems, short designations of purpose are used alongside thread dimensions. The system is based on external tube diameters in the lightweight and heavy-duty series. The differences between the series are determined by their compression strength (PN) and nominal pressure in bar. (Files are only available in German.)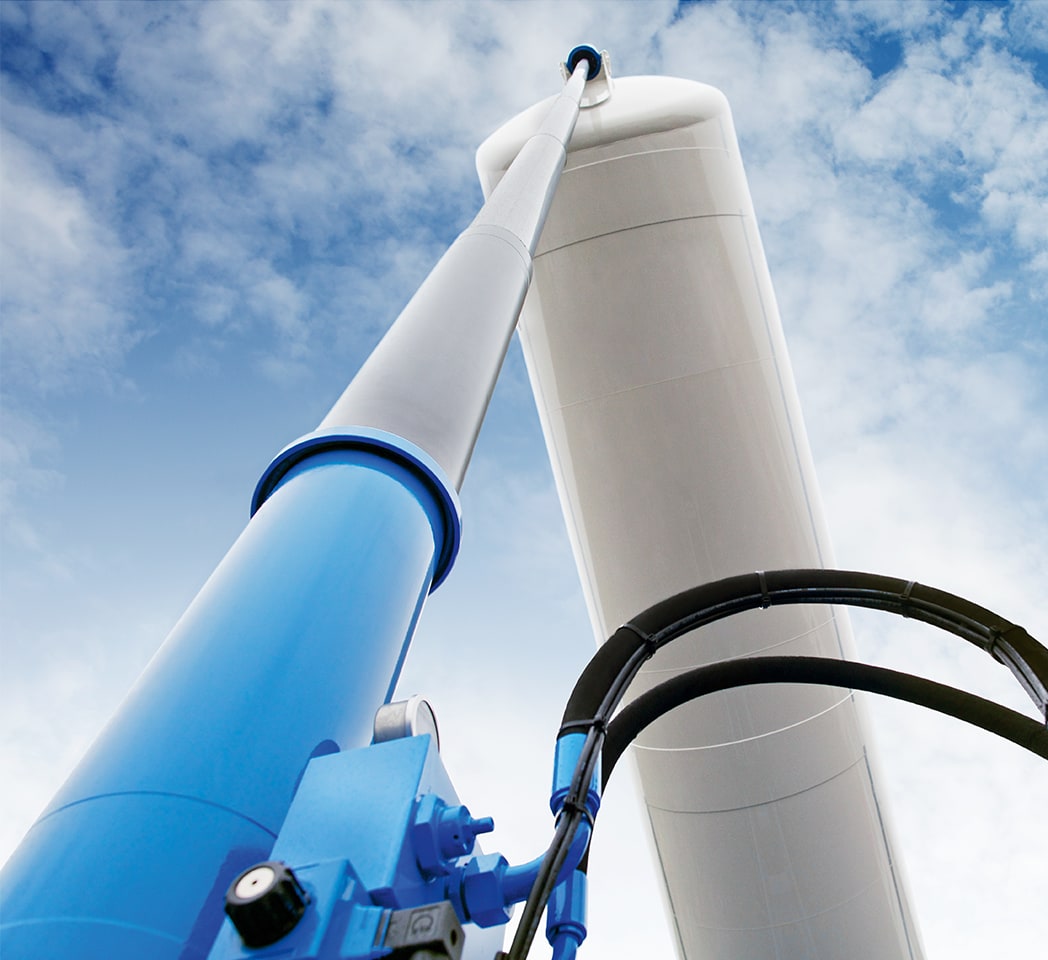 The suitable tools are essential
To correctly identify the thread, measuring instruments and other materials for determination are indispensable. winkler supplies an extensive product range of screw connections, couplings and hydraulic tubes and hoses. Take a look in our "Hydraulic Components" or "Piping Parts and Screw Connections" catalogs, for example. (Catalog is only available in German.)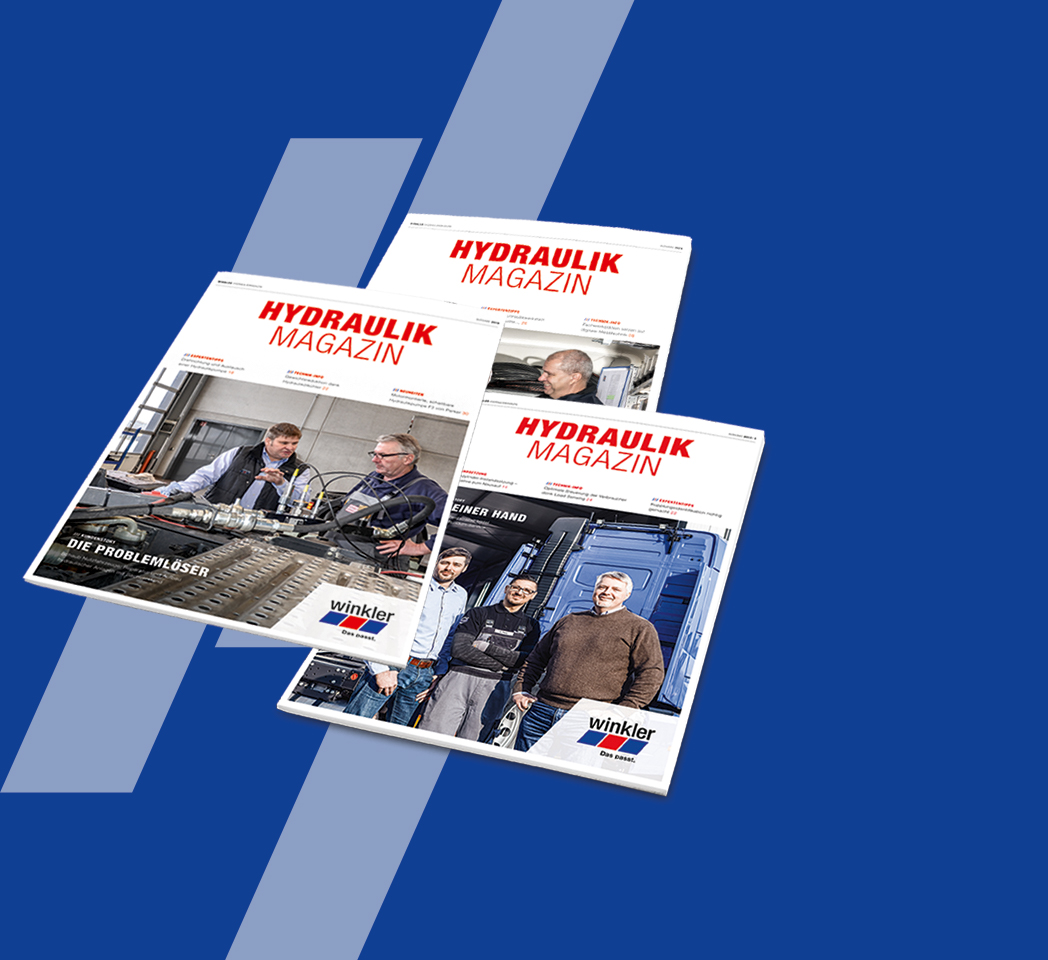 The winkler Hydraulics Magazine
In our hydraulics magazine, we cover a wide range of topics related to mobile hydraulics. You'll find everything here: field reports, expert tips from our hydraulics specialists and, of course, interesting technical info on hydraulic components, new products, and special offers from the winkler product range. (Magazine is only available in German.)